Spring Break 2020 Art Camp
Spring Break Fine Art Camp!!
Only $50!!!!
ART is in when school is OUT!
March 10th or 11th
9am - 2pm
ACTIVITIES
Sketching/drawing, acrylic painting, water color, &/or sculpture
Ages 6-13.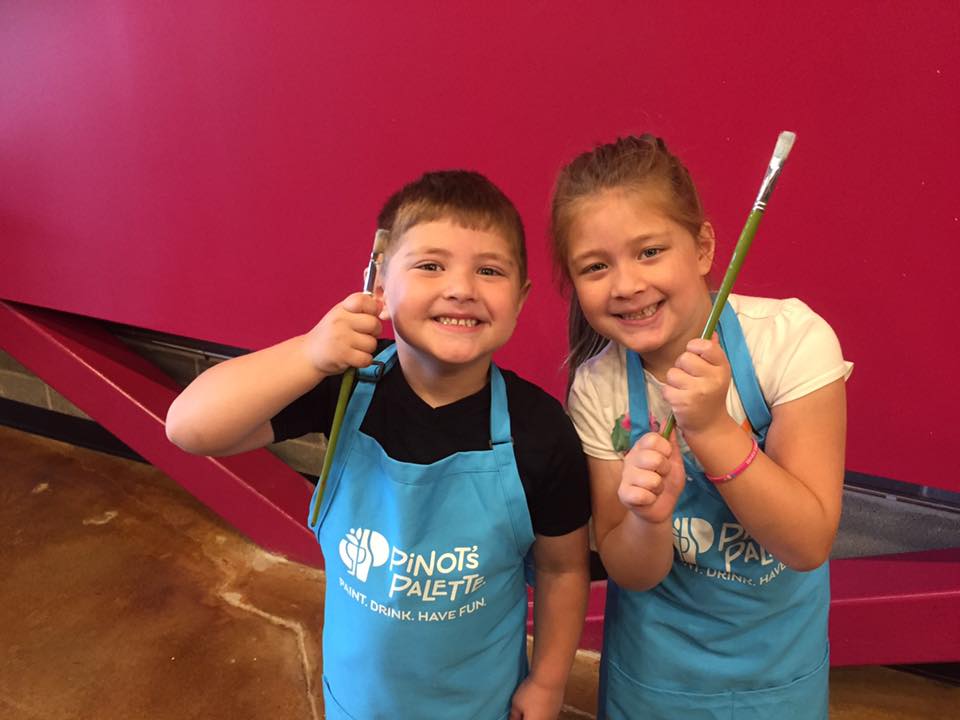 Doors open for camp at 8:45am.
Celebrate ART during the school breaks at Pinot's Palette! Young artists are encouraged to explore their creativity and develop fine art skills using sculpture, drawing, watercolor, acrylic, and/or mixed media. Our camps are the perfect combination of art, fun, music, and instruction in an energizing studio environment.
————PRICING————
Single Day Camp: $50/day
March 10th:
https://www..../event/420973
March 11th:
https://www..../event/420976
Early Drop off (8 am) available for an additional $10.
Late Pick up (3 pm) available for an additional $10.
Please notify us via email at gilbert@pinotspalette.com if interested in either early or late drop off.
What to bring:
1- 9"x12" sketchbook. This may be purchased at our studio for $10.
2- Pack a morning snack, lunch, and water bottle (if desired...we provide soda, juice or water).
(Please avoid packing NUTS to keep our friends with allergies safe)
Call us with any questions!!