Artist of the Month! Amy Heyse
Meet our Featured Artist of the Month Amy Heyse! She'll be in-studio during the First Friday Gallery Walk selling art, prints and jewelry!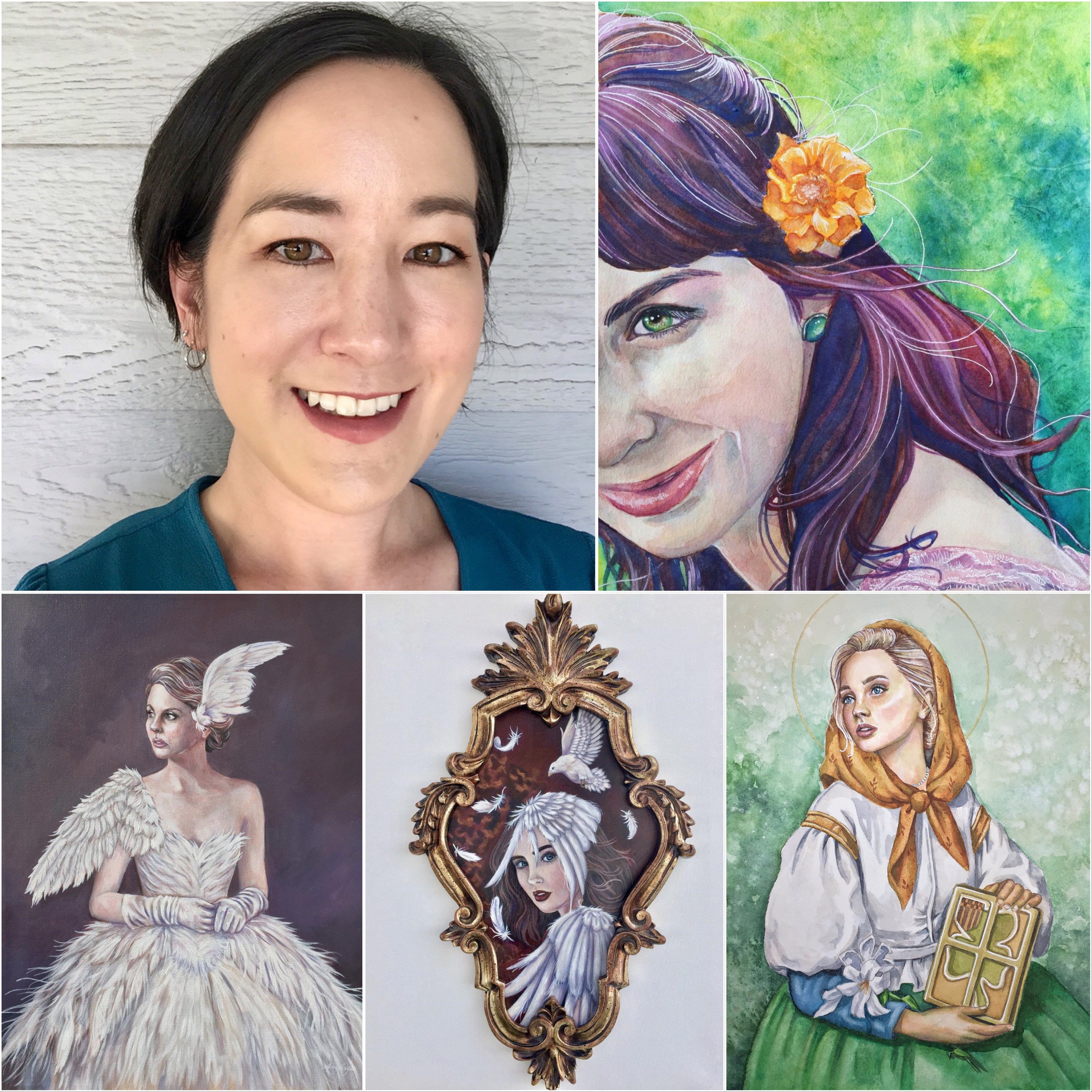 Amy Heyse is a local artist from Fort Collins, Colorado. She is married to an amazing graphic designer and they have two beautiful little girls. Amy graduated from Colorado State University with a BFA in Fine Art Drawing and a BA in Art Education. After graduating, she worked as a middle school art teacher and taught K-12 art around Northern Colorado. She likes to joke that she has post-traumatic teaching disorder and is happy that she has landed a great job as lead artist and trainer at Pinot's Palette Fort Collins. Amy was one of the original Pinot's Palette artists hired at the Fort Collins location and will be celebrating her six year work anniversary soon. She has created over 35 paintings for the franchise master painting library and loves being an instructor.
She has been fortunate to have had the opportunity to paint two pianos for the Pianos About Town Project and will be painting a transformer cabinet for the city soon. Amy loves painting with watercolors and acrylics and has been blessed with the opportunity to exhibit her pieces in galleries. When she's not working or living the mom life, she enjoys watching Netflix with her husband, podcasts, and sneaking off to paint while the girls are sleeping.