Plan a Staycation Paint Night for Two!
What are you planning for Spring Break?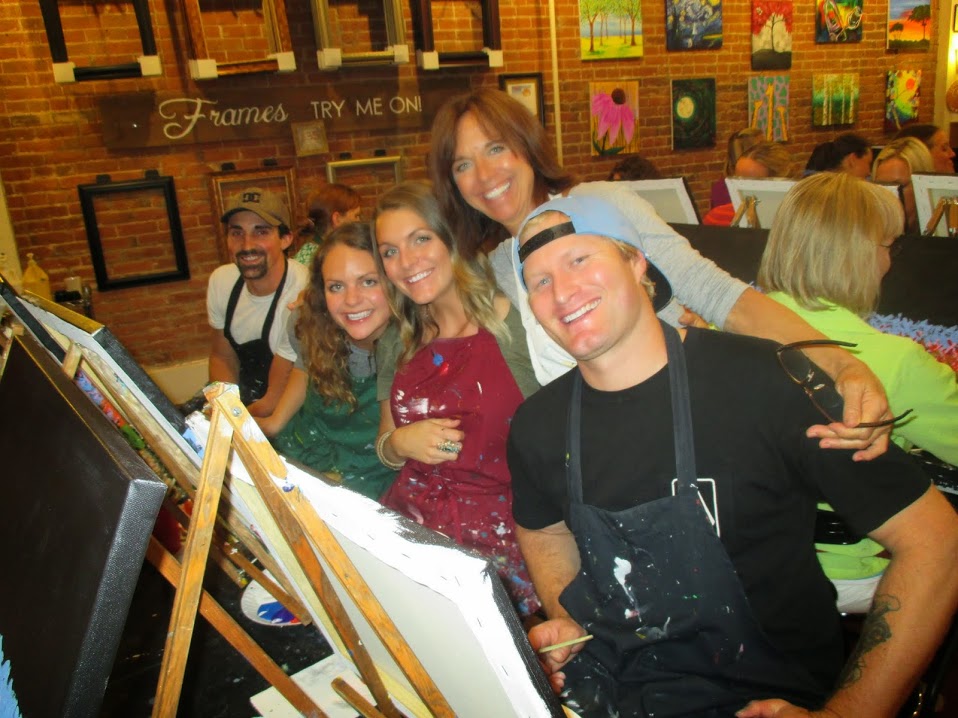 Plan a Staycation Paint Night for Two - or bring the whole family!
For many, March means that it's time for Spring Break vacations. But what do you do for fun if you have nowhere to go and nothing to do? We recommend that you plan a staycation (aka a stay at home vacation) outing at your local Pinot's Palette.
Staying in your hometown can be just as fun as any vacation, and a night out painting can prove to be just as adventurous. Classes are always more fun with a friend, so here's a break-down of what a night of painting, drinking, and having fun will look like for two people:
Painting
When you book a night out painting, you can pick the painting you want to learn how to create from our class calendar and register online, over the phone, or in person. 2-hour classes are $35/painter and 3-hour classes are $45/painter. Your class includes step-by-step instruction from a highly trained artist and all of your painting materials. Cost Breakdown: 2-hour class for 2 at $35/painter = $70.
Drinking
Our motto is "Paint. Drink. Have Fun." A drink (or two) can help you relax if you're feeling nervous or can help you celebrate your staycation outing. Our bar offers a nice selection of wines, beers, and non-alcoholic beverages. Wine can be bought by the glass or bottle. If you share a bottle of wine, like our popular Canyon Road Pinot Grigio, you get 4 glasses of wine for $5.50/glass. If you and your paint buddy have different tastes, you can each get a single glass of wine or beer of your choice. Is money tight this month? Consider coming to a Free Drink Wednesday or Bottomless Mimosa class. Cost Breakdown: 1 bottle of Canyon Road Pinot Grigio = $22/bottle for 4 glasses of wine.
Having Fun
Pinot's Palette is different than your typical dinner or movie night out because it's all about the experience. Every class is different, but the music, assistance from the artist, and a refreshing drink in good company make it a fun night where you can paint your worries away. Even if you've never painted before, you'll come away from the experience with a smile on your face, a painting you created, and a picture of you and your friend up on our stage proudly displaying the accomplishments rom the night. Cost Breakdown: The memory of creating a one-of-a-kind masterpiece with a good friend = Priceless.