Hello March - Special Events!
Hello March! Let Spring begin! We're so excited for warmer weather and brighter colors. Check out our super exciting special events we have coming up this March. Plan ahead to brighten up your home with some new DIY decor!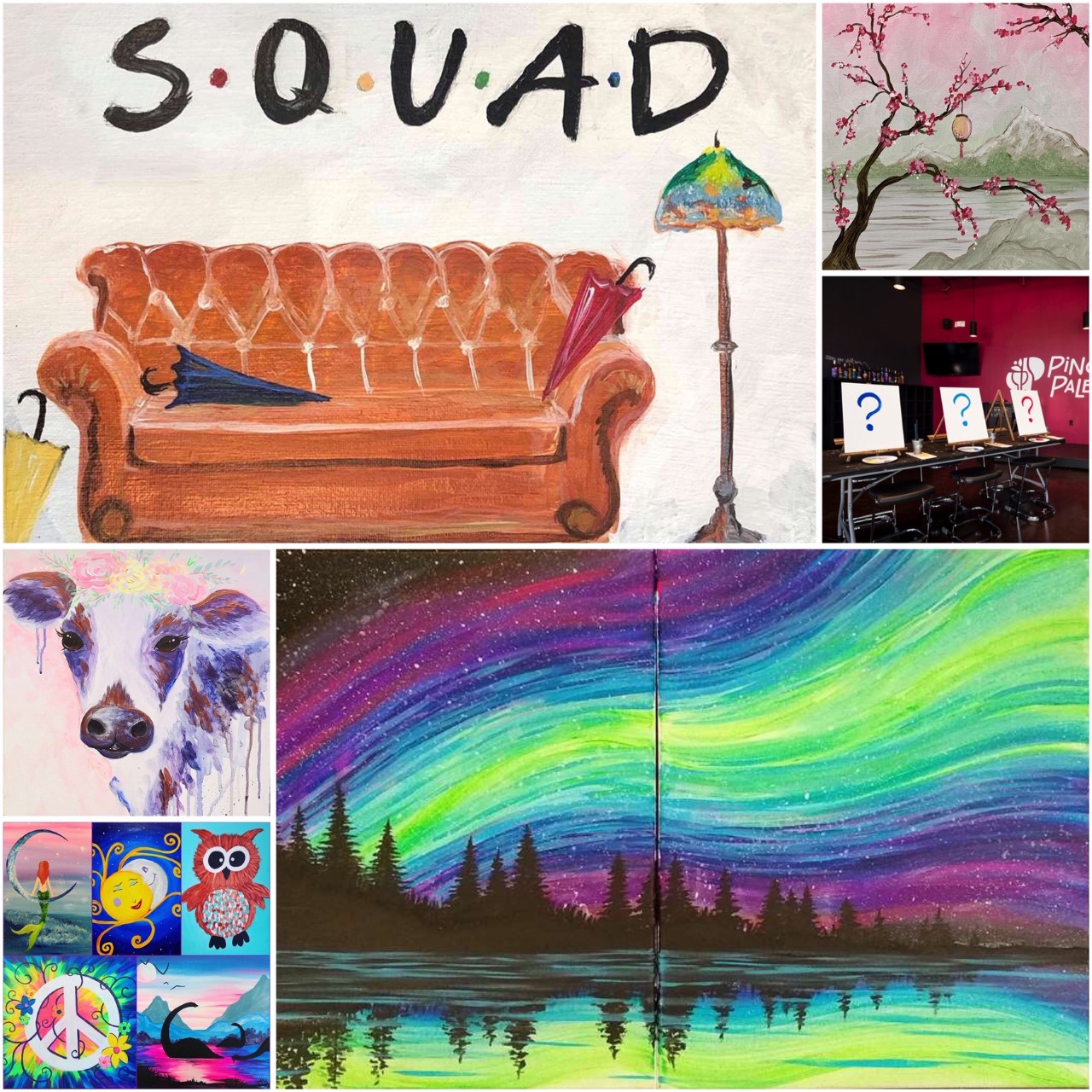 Chunky Blankets are still here! Learn how to knit your own before it gets too warm!
Upcoming classes: Saturday, March 7th from 2-4 PM, Tuesday, March 10th from 7-9 PM, Sunday, March 15th from 11-1 PM, and Saturday, March 28th from 2-4 PM
Thursday Theme Nights are New Starting This Month! Join us for our first one on Thursday, March 12th from 7-9 PM. We'll be painting "I'll Be There For You" in our first "Friends" Theme Night while also playing Trivia and giving away PRIZES!
Our second Thursday Theme Night will be on Thursday, March 26th from 7-9 PM. We'll be painting "Good Fortune Awaits" in honor of the new Live Action Mulan movie that comes out this month! Join us for Trivia, Painting, and PRIZES!
Spring Break is March 16th-20th! We've got Little Brushes Kid's Camp $25 paintings ALL Week Long! Drop your kiddos off to paint or stay and paint with them!
Join us for a Date Night on Saturday, March 28th from 7-9 PM. Paint with your partner on two canvases to create one stunning masterpiece! OR NOT. Easily paint this gorgeous painting solo!
Tuesday, March 31st help us Paint it Forward for the CSU College of Veterinary Medicine and Biomedical Science! $10 from each registration will be donated toward their cause! Come Paint your own "Colorful Cow" while helping raise money for a great cause.
Wednesday, April 1st from 7-9 PM Join us for our 2nd annual April Fool's Mystery Painting! We already have the painting picked out but you won't see the finished piece until the last step! We promise you'll love this painting! Plus enjoy a free drink on us!