Featured Artist of the Month! Katie Didero Mills!
Featured Artist of the Month: Katelin Didero Mills
Website: katelinmills.com
Instagram: katiedideroart
I will be selling watercolor and oil paintings.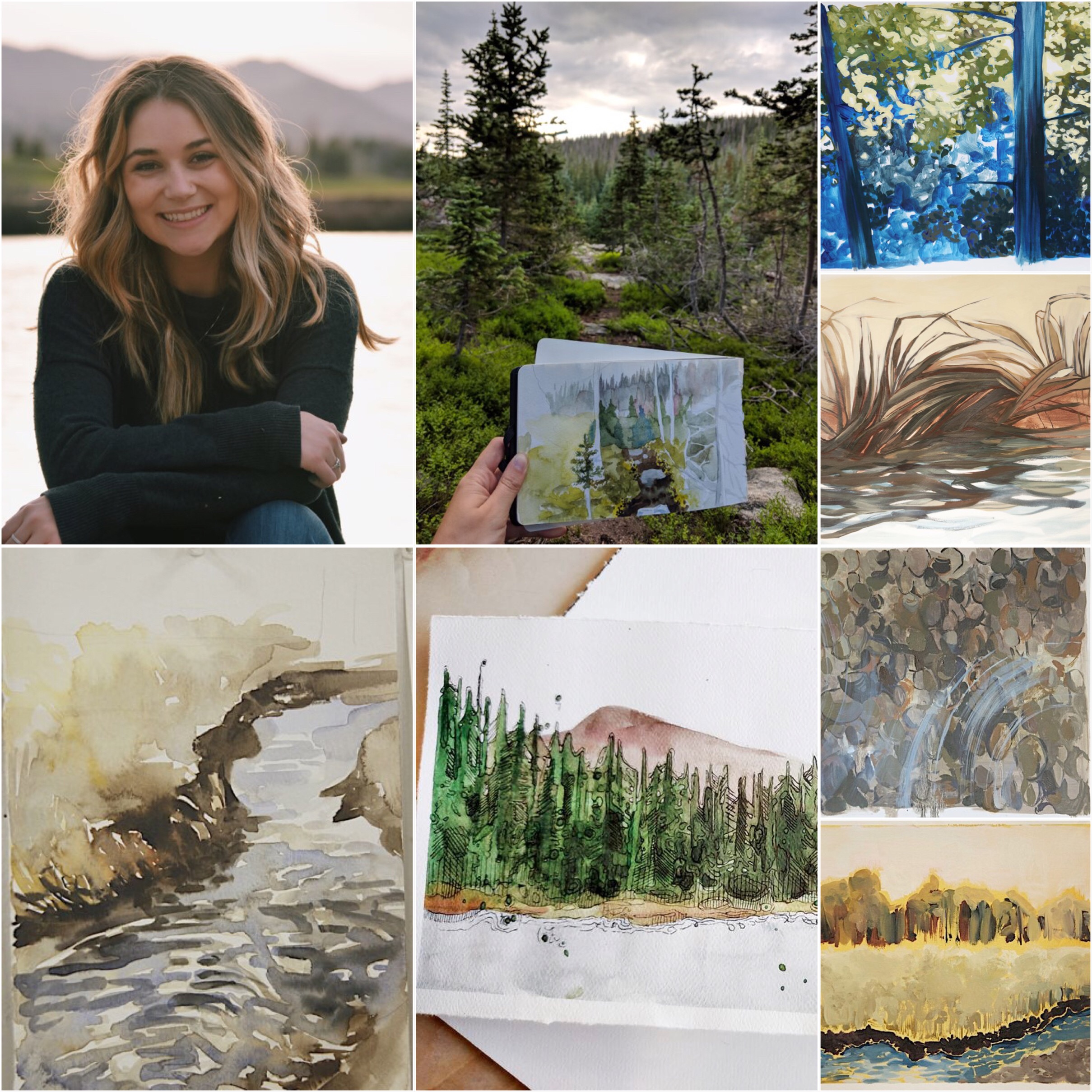 I graduated from CSU with a Bachelors of Fine Arts in painting, Bachelors of Arts in art education, and a minor in English. I moved to Colorado when I was 15 and while I have lived in five states, Colorado is home. I spend all of my free time hiking, kayaking, paddle boarding, camping, or fly fishing. And if I'm not doing these things, I'm reading about doing these things through authors like Edward Abbey, Norman Maclean, Wendell Berry, Annie Dillard, and my all-time-favorite, David James Duncan. These authors write so beautifully about their experience outside and I try to communicate a similar message through my art. I often bring my watercolors with me on my adventures and plein air paint whenever inspiration strikes.
I have worked at Pinot's for two years and love the opportunity it gives me to share painting with others. I have also worked at an assisted living facility, sharing the joy of painting with our elderly, and at the Gardens on Spring Creek, sharing the joy of art outside with little ones.
I have had work exhibited at the Hatton Gallery, Curfman Gallery, and Mini Gallery at CSU, as well as the Community Creative Center and the Fort Collins Museum of Art.
Artist Statement:
My work follows a pursuit to discover "that moment when something sacred reveals itself within the mundane, and you know the land knows you are there.'' (N. Scott Momaday)
My renderings are influenced by literature that commemorates the intimate understanding of place forged out of time spent reflecting there. I encounter the place genuinely, and reject the mediated experience of photography, by alternatively assembling a comprehensive reserve of experiences and remembrances made on site. I catalogue artifacts and memories creating this subjective depiction of the landscape. I use on site depictions as well as regenerations of remnants taken from the place to supplement and inform the pieces made from memory.
Share Downtown Fort Collins - First Friday Gallery Walk | Pinot's Palette Events!