Artist of the Month! Morgan Charboneau!
Meet Morgan! Our Featured Artist of the Month for September! Morgan Charboneau is a local artist from Fort Collins, Colorado.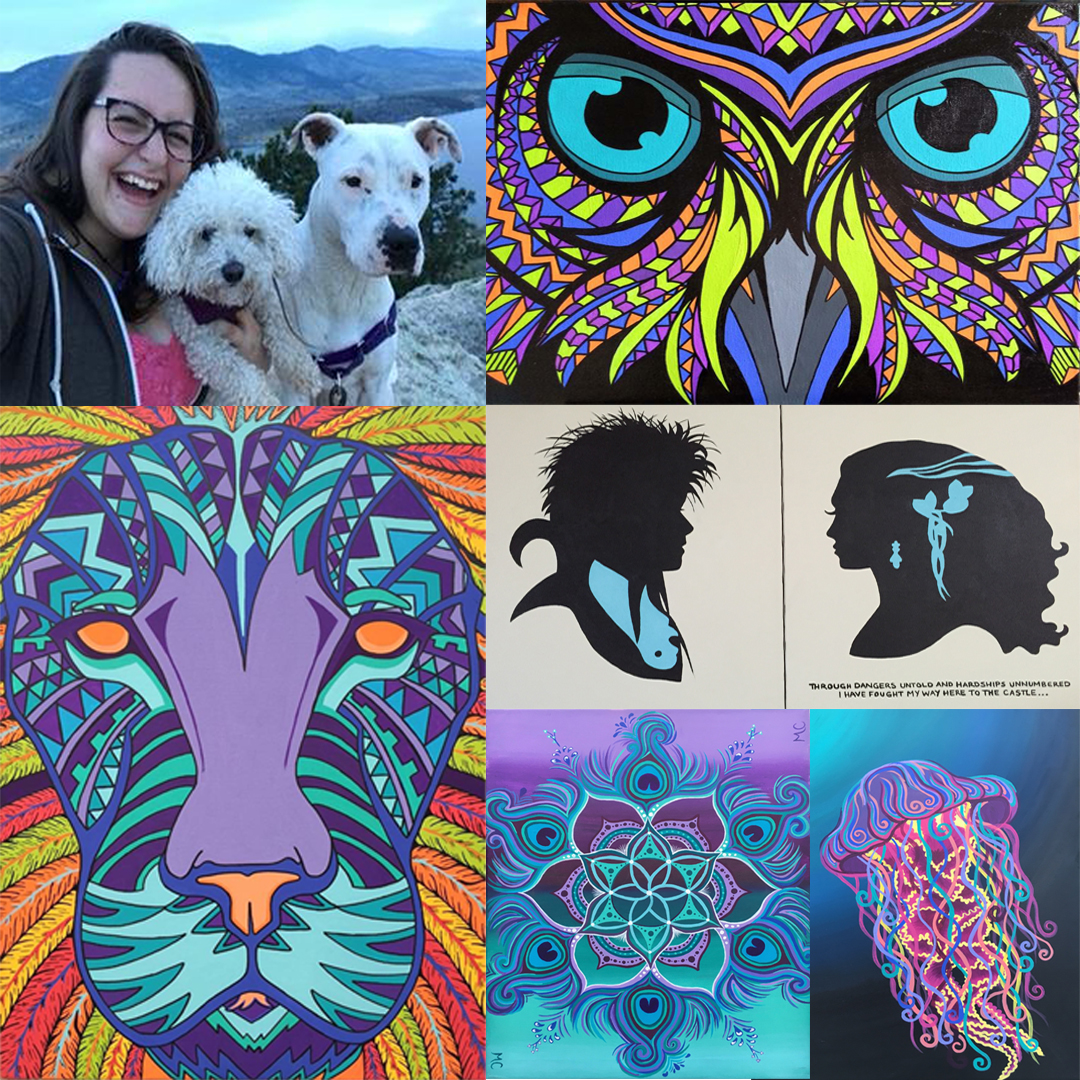 I was actively involved in arts all through school. I loved sewing, drawing, singing, dancing, acting and even picked up crocheting as a hobby. But I didn't paint much. After attending one of the classes here at Pinots I decided to try painting again, and I fell in love with it! I spent the next year practicing and finding my own style before applying for a teaching position with Pinots Palette. I have now been instructing classes here for a little over 2 years, and I absolutely love it!
I love the opportunity to teach people how to paint. I get to be "Bob Ross"! We paint a lot of happy-little-trees here. I love seeing the faces of our guests light up when they step back and see they've just created their own masterpiece, completely on their own! I remember being told in high school to "stick to photography" by my art teacher, and while I didn't realize it at the time, that advice buried my passion for painting. I wonder how many others creativity, ideas and visions are shot down either by themselves, or by another's judgment, and I love to challenge that! I get the opportunity to help people learn a new skill, and discover a creative outlet. Both children and adults come in having a little bit of anxiety of fear that their painting will come out badly and they will fail. WELL, NOT IN MY CLASS! One of my favorite quotes is; "to live a creative life, we must first lose the fear of being wrong" (by Joseph Chilton Pearce). Well, There's no crying in baseball, and there's no failing in art! And I strive to help people find their style and encourage them to just go with it!
When I'm not at work, I spend a lot of my free time with my dogs either up in the mountains, on local hiking trails, or at local festivals like New west fest, and tour de Fat. I enjoy concerts and try to make it out to red rocks at least a few times each summer. I'm also a huge movie buff, so nights in on the couch with Netflix is time well spent too.
Share September Events at Pinot's | First Friday Gallery Walk