Art Education Funding: The Need for Creativity at a Young Age
Why are your kids excited to go to school? Is it the chance to fill out a times table or correct grammar? I would guess not. I bet they would say it is because of all the fun crafts they do in art class or the chance to play the recorder and xylophone in music. Unfortunately, schools are more worried about annual testing scores than the benefits and creativity learned by the arts.
High participation in the arts directly correlates with impressive academic achievement, better grades, high test scores and lower dropout rates. The arts teach children valuable skills needed later in life, like cognitive skills, motor skills, language development, decision making and creativity. With these skills under their belts, they are well equipped for the "real world".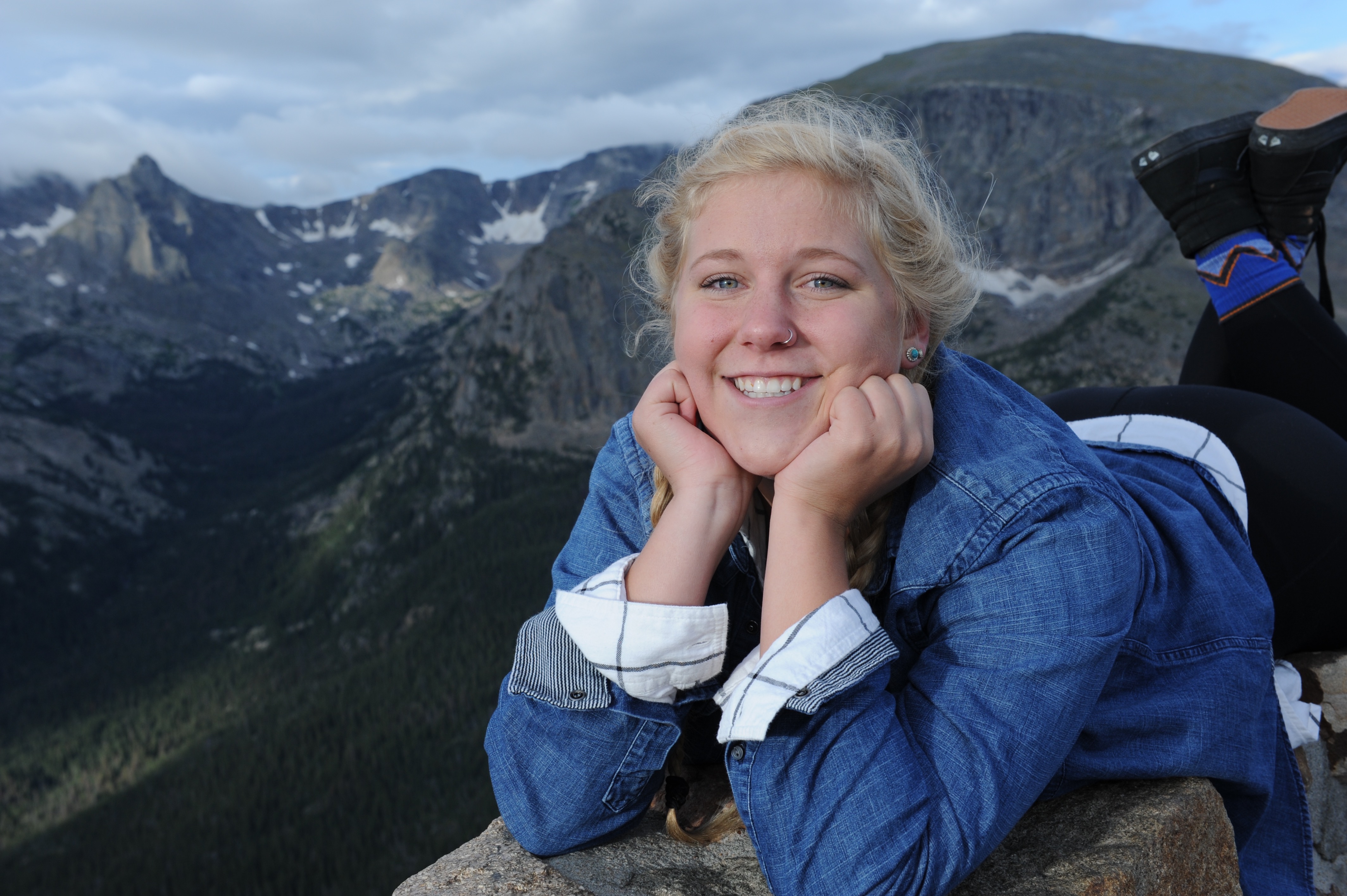 In my personal experience, I can strongly say that being involved in art classes from a young age has helped me excel in school. I'm currently a senior at Fossil Ridge High School and I have a 3.95 GPA. I'm in AP Studio art and many other challenging classes. From the arts, I have learned to solve problems with creativity and to function with determination.
Why am I throwing facts at you? It is because I believe that the arts should receive better funding in Colorado. I know first hand that many arts teachers are being affected by the low funds they receive. My teachers have to limit the projects we get to do. But Fort Collins isn't nearly as bad as the densely populated schools in Denver that receive less funding than us. Why limit an area of schooling that holds tremendous benefits for children in the school setting and later in life? If it were up to me, the arts should be the focus in schools and the "core" classes should revolve around that. Every child deserves a well rounded education, that includes math, english, social studies AND the arts.
What keeps kids in school and motivated to graduate? Is it for the core subjects? Or is it for the electives that include, art, music and workshop? Many would say the chance to create and be expressive makes them want to be in school but more and more these days arts programs are being cut due to low funding. When arts are included in education, it turns the school into an environment of discovery. A principal from North Carolina, named Steve Ellis is a supporter of the arts and he says, "You can't just offer, especially at the high school, math, science, social studies and reading. What that does is cut out the courses that students can be interested in.The elective courses are what keep the students in school" (Hambek). In May 2005, a Harris Poll to measure public support of the arts showed that 86% of people agree that arts encourage and assist in the improvement of a child's attitude towards school. Not only do the arts make kids interested in school, but they also have numerous benefits; the arts help improve academic performance, visual learning, intensiveness, decision making, motor skills, language development and so much more (Bryant). "Although some may regard art education as a luxury, simple creative activities are some of the building blocks of child development. Learning to create and appreciate visual aesthetics may be more important than ever to the development of the next generation of children as they grow up" (Lynch). The bottom line is that the arts deserve to get more funding. Ever since testing scores became more valued in the United States, the funding for the arts has shifted from these programs and to core classes.
Not only do the arts help students later in life, it helps them stay in school. Which in turn, aids them in the "real world". A study conducted by the Americans for the Arts pooled in 25,000 students academic performance results and it showed that students that were involved with the arts had only a 4% dropout rate, compared to the 22% of dropouts among students that did not participate in the arts.
"A report by Americans for the Arts states that young people who participate regularly in
the arts (three hours a day on three days each week through one full year) are four times more likely to be recognized for academic achievement, to participate in a math and science fair or to win an award for writing an essay or poem than children who do not participate" (Lynch).
Meaning that kids who are involved in the arts are less likely to drop out and more likely to participate and achieve academic awards.
So far, we can account lower dropout rates and academic achievement to high involvement of the arts. To add on the list, kids who participate in the arts also show higher test scores. Students that participated in four years of art and music in high school showed higher SAT score compared to those who only did a year. "Data from the College Board show that in 2015, art involved kids had a 92 point average higher than those who did not participate in the arts" (Kahn). Why cut funding on programs that very well produce high achieving students? Why should it matter that test scores in math and english are lower?
Now to the benefits and skills gained through the arts. Cognitive skills are those core skills that are associated with reading, thinking, learning, reasoning, reading and paying attention. These skills are collected in the human brain and stored for everyday tasks, at work, at school and in life. When a child has the opportunity to create, with different colors, shapes and sizes, they start their very own collection of cognitive skills. As they are using glue, markers, paint and instruments, they are learning to experiment, problem solve and plan. The arts give children an outlet for problem solving. When questions are asked before the creations, such as, how do I turn this blank canvas into a mountain scene or how do I make this melody sound more appealing, kids have to explain in their own words what they have created. Kids are consistently solving problems while participating in the arts. Without even realizing it, artistic children are sharpening their reasoning and understanding skills, thus carrying over to problem-solving in any career.
"Neuroimaging studies have revealed that visual arts as well as music engage many
aspects of brain function, and involve nearly every neural subsystem identified so far
(Zeki, 1999; Solso, 2001; Brown et al., 2006; Cross et al., 2006; Levitin, 2006; Likova,
2010a,b)... Creative learning is a key aspect of the human thought processes that crosses
many domains of neural functioning (Gardner, 1982; Glover et al., 1989;
Csikszentmihalyi, 1997)." (Tyler)
New data is coming out recently that proves the arts are directly connected to improved learning skills. Knowing this information about the arts, why deny the funds that they so truly deserve?
Not only are cognitive skills being improved within the arts, motor skills are also fine-tuned due to the activities done in music and art classes. People use motor skills day to day, from buttoning a shirt to writing a grocery list. The arts give children a chance to practice these skills require later in life. When a child picks up a crayon to draw or a recorder to play "Hot Cross Buns", their brains remember the movements. "Many of the motions involved in making art, such as holding a paintbrush or scribbling with a crayon, are essential to the growth of fine motor skills in young children" (Lynch). Teaching children at a young age how to actively use their motor skills is greatly needed for everyday skills that adults use.
Should you use the thicker reed to play the clarinet or the thinner one to create a high pitch? Should you use oils or acrylics to produce a smooth sunrise? Both cause children to think through their decisions. "Art gives children chances to make decisions, and to learn from the experience of making choices about their art work" (Mincemoyer). For example, when a child mixes all the colors together and they do not like the color produced, they then realize and remember that all the color mixed together do not look pleasing. They start to understand the concept of cause and effect."According to a report by Americans for the Arts, art education strengthens problem-solving and critical-thinking skills. The experience of making decisions and choices in the course of creating art carries over into other parts of life" (Lynch). The arts give the kids a chance to chose what they want, they are the main deciders of their music and artwork. They are granted freedom to chose what they want to do in the arts, compared to have a strict syllabus in core classes.
In a May 2005 Harris Poll, there was strong public support for the arts in schools. One of the stats includes, 83% of the public believe that the arts help children communicate effectively with adults. The reasoning behind this is that children must describe what they are creating in their own words. "By elementary school, students can use descriptive words to discuss their own creations or to talk about what feelings are elicited when they see different styles of artwork" (Lynch). It's not just physical art that aids kids in language development but also music classes encourages the brains growth. According to Dana Consortium Report on Arts & Cognition in 2008, a simple 40 minutes of music education showed improvement in verbal learning. The study found that just after four weeks of listening to music and participating in music classes, vocabulary and verbal communication was enhanced.
Quite a few may argue that math and english are more important and require more funds. Every year, schools test their students to see how well the teachers are teaching. They do this by standardized testing, such as the PARCC, Partnership for Assessment of Readiness for College and Careers. The No Child Left Behind Act was partially responsible for these annual testings. The Act set high standards and measurable goals, it made sure that schools were teaching basic skills and the only way to receive federal funding was to assess all the students at certain grade levels. There was an "emphasis on annual testing, annual academic progress, report cards, and teacher qualifications, as well as significant changes in funding. These types of tests only require math, science and english knowledge, therefore, the arts are not required" (No Child). It makes sense to cut out the arts in order to improve upon annual testings that are seen at a federal level.
The funding then rushes into the subjects of math and english. Not only do schools get students ready for standardized testing but also ready for their careers. Careers in the future are more geared to math, science and english subjects.
Many schools in the United States do not even have arts programs due to zero funding in the arts and all the money is concentrated in core subjects. The decline of funding is not necessarily in areas where the population is primarily white. It is the districts that are dominated by Hispanics and African Americans where the funding is almost non-existent. In 2008 , African Americans and Hispanic students had less than half of the access to arts education than their White peers. The minority, African Americans and Hispanics, are the ones with the worst test scores and dropout rates because their schooling system is low on funding in general. These kids are the ones that deserve and need the arts more because it would benefit them greatly.
Luckily, in 2015, Congress passed a bill called the Elementary and Secondary Education Act, which declared that the arts were some of the core classes. In the past few years, local funding for the arts has improved, based on the 4,500 local arts programs in the United States. At the federal level, there has been little improvement. In 2016, the National Endowment for the Arts received $2 millions, raising their funds to $148 million in 2017. The funding still remains lower than the appropriation level of 167.5 million (See Fig. 2).
Source: Kahn, Graciela. "Research Reports." Americans for the Arts. N.p., 15 Feb. 2017. Web. 10 Apr. 2017.
The government is at a standstill with funding of the arts but the local and state level funding is slowly rising. It is up to the people in communities to reach out and make it a point that the arts need more funding.
The arts funding should be increased for the pure reason that children need it to develop. Everything that the arts teach children comes together to produce a child that is better prepared for the "real world". Not only are the arts positive for life skills but the arts are a great way to express yourself, something that kids cannot do in other subjects such as math and science.