The Art of Cheese
Is there an art to creating a cheese and charcuterie board? We say YES!
Many of us enjoy entertaining. Cheese and meats, nuts, fruit, crackers, etc... are an absolute go to for parties. Appetizers, after dinner, and sometimes the star of the event, charcuterie and wine are the ideal pair for entertaining (and dinner for some- yes by some I mean me :))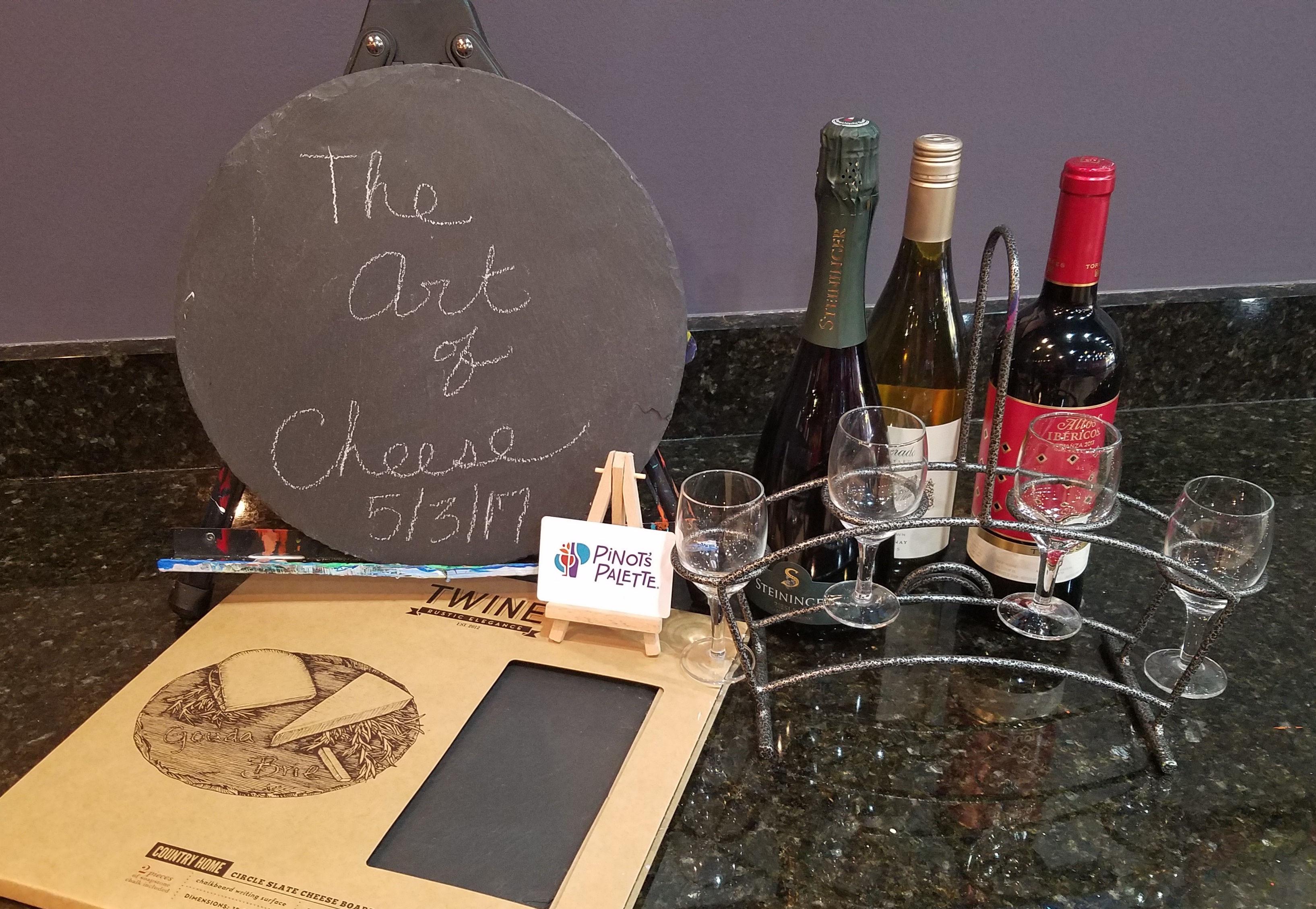 Combining the right flavor profiles, textures and even how the ingredients are displayed can be an art form. Even the boards themselves are part of the art. Your Charcuterie "canvas" can be traditional, elegant, casual, modern, whimsical, formal, maybe even a family heirloom. However you serve your cheese and crackers, we hope you enjoy creating it as much as consuming and sharing it!
Our very own artist here at Pinot's Palette-Dulles, Christine is a certified cheese specialist. Did you know that was a thing? Yep, it is.
Painting with us is always fun, and enjoying our variety of cheeses, meats, spreads, crackers and more while tasting wine, beer and cider has become a fantastic way to spend a date night, a girl's night out or a little "me time" here in Herndon. On May 3rd we will host our first "Art of Cheese" workshop.
Creating an artisan cheese and charcuterie board with Christine! A certified cheese specialist and talented artist, she will walk guests through the art of building the perfect charcuterie board. We will pair it with our featured wines as well.
Learn how to combine the right profiles and textures to create a masterpiece of flavors.
Taste of Europe
Workshop includes:
Slate cheese board
cheeses, meats, and all accompaniments
expert instruction
AND a
*$45 card towards a future painting class* (Check out our event calendar for your next painting)
Guests will enjoy complimentary wine/beer tasting/pairings
This event will have limited seating!