grape harvest seasons around the world
It's "Crush" season in wine country (USA) from August-November. I love the term "Crush" to refer to harvesting the grapes for wine. I totally have a crush on WINE! :) We love wine from all over the world. Here are some of the harvest or "crush" seasons from a few of our favorite regions.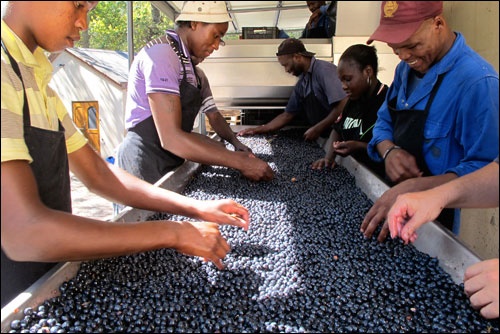 Crush season refers to when the grapes are picked, crushed, and stored in barrels. Type of grape, weather and region determines the peak times.
Napa and Sanoma is August-October Note that some sparkling wine grapes are harvested late July early August
Provence, France is September-October
Tuscany Italy is end of September-October
Mendoza, Argentina is February - April
Stellenbosch, South Africa is February-March
Barossa Valley, Austrailia is early February-March
We are "Over the Moon" about wine and plan to celebrate Pinot's on Wine Wednesday with wine expert Jim Futrell August 3rd!
Stomp on over (see what I did there?) and Paint. Drink. Have Fun.
Cheers!