Thankful for Friends
Friendsgiving is typically known as the "non-Family" (people who live away from family and come together) Thanksgiving gathering. Here at Pinot's Palette we are claiming the entire month of November as "Friendsgiving" Not just one meal or day, but planned get "togethers" for fun, friendship, painting and wine.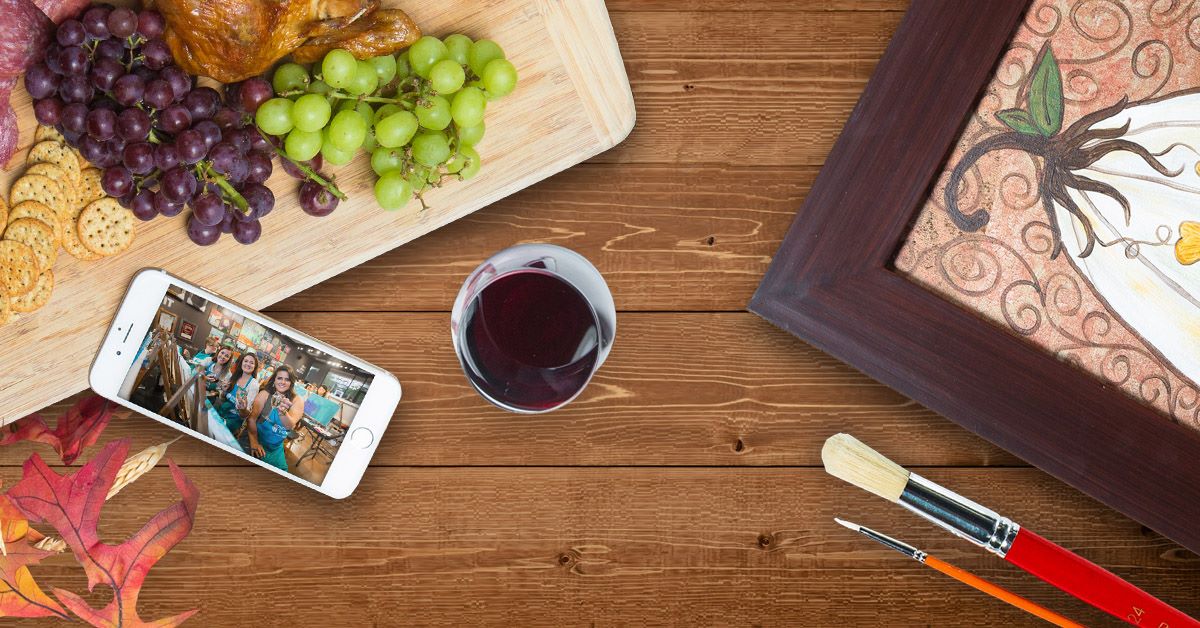 We all have those special friends in our life that are like family, but we choose them, right? Sometimes we are able to see these friends often, but usually work, life, family happens and schedules get packed. We suggest gathering together for your very own "friendsgiving" at Pinot's Palette. We have many great "Friend Friendly" paintings scheduled this month, or choose a date and a painting for a larger group of friends for your own private party!