Drinks on the deck
Who doesn't love to relax with a beverage on the deck? Outside seating at your favorite spot locally, or at home or even a friend's house, it is one of life's simple pleasures (in my opinion). Personally I go to a Sauvignon Blanc or something sparkly as a quick go to, but when feeling creative... I like to make a "signature cocktail" or order a "fancy" drink.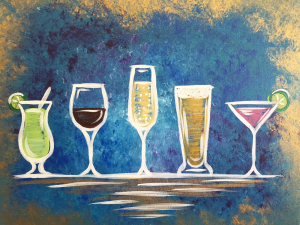 Here are my top 3 "fancy" or "Signature" drinks for deck time with friends!
1. Sangria (with lots of fresh fruit that has soaked in Brandy overnight!)
2. Jalapeno Margarita on the rocks - no salt for me :)
3. Sparkling Margarita :) (okay not that fancy but I love it)- Sparkling wine + Margarita
For me, it is all about the garnish and presentation to make it "Fancy" and simply giving a cocktail a clever name makes it a "signature" drink. The art of entertaining is truly in the eye of the party giver and goers!
Make it fun and "put the cherry on top" so to speak with the little details and deck drinks dazzle! Cute cocktail napkins, frozen grapes or edible flower frozen cubes, and fabulous fresh fruit garnish will do the trick.
Cheers!