Military Spouse Appreciation
We are very honored to paint at MCCS Henderson Hall for a Marine Corp Appreciation Event. They will paint Springtime in DC! Our very own artist and studio manager, Nathan Mattson is the original artist of this beautiful painting.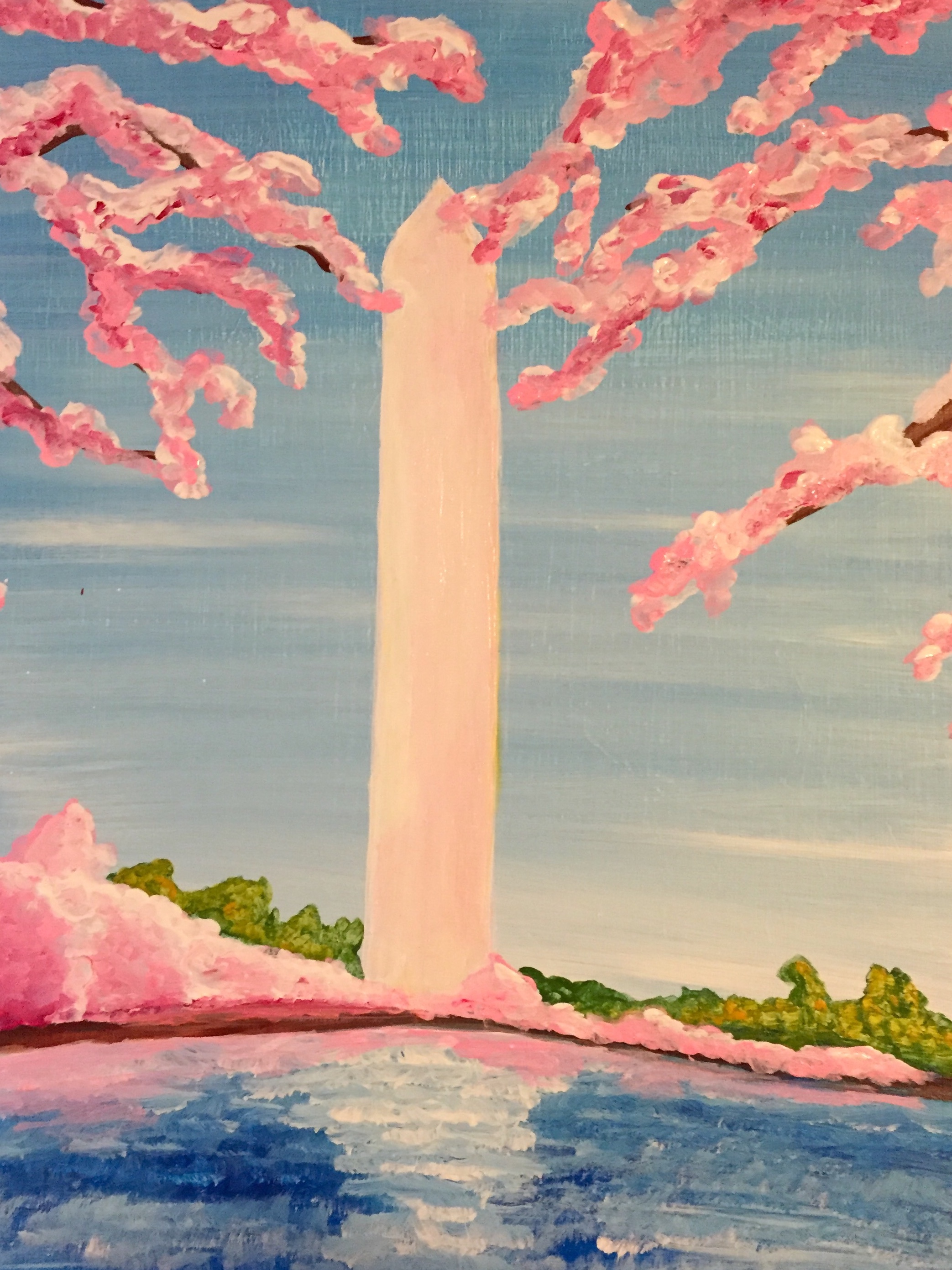 For the military families currently stationed here, this painting will serve as a beautiful keepsake of the time here in our nations capitol and the National Capitol area. It is such an honor to be able to bring art and fun to this base.
The staff coordinating this and other events at the base is amazing. They have worked tirelessly to make it special. The large gym on base will be transformed with gold and white decorations. Pinot's Palette-Dulles will provide all things needed for painting including fun music and a "toast to the Spouses" with champagne flutes and a lovely sparkling wine from one of our fantastic distributors. Select wine and Gabe Pica were honored to help us provide this special toast. Thank you!
We will share photos on facebook! We might even Go Live- so watch for us on Friday May 5th 6:00-9:00pm!