Let it Van Go
We know we should. It is in songs, memes and we have all given or gotten the advice to "let it go".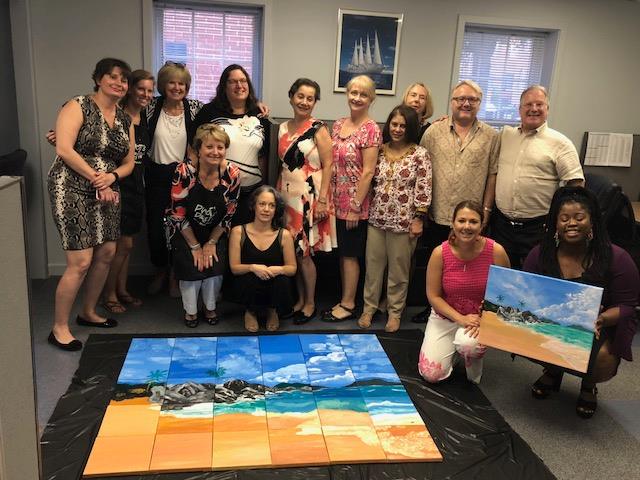 What does that really mean? There are some things that we simply can't. We have responsibilities, obligations etc..., right?! On the other hand some things we need to just let goooo... let it roll off our back so to speak.
Maybe the solution is to just let it "Van Gogh" for a couple of hours? HeeHee I mean a creative and fun escape that is a couple of hours focused on putting paint to a canvas and letting GO! There is something so therapeutic really about painting. Even if you are NOT an artist, the simple act of brush in paint and onto the canvas is a great way to let go and channel your inner Van Gogh (artist) even if you don't think you have one.
Other ways to simply "let it go" would be music, dancing, escape to a movie for a couple of hours, meditation just to name a few. My point is that we don't have to commit to anything long term or demanding. Just take some time to focus on our peace of mind.
This can be especially powerful for company team building or for a social group. We love to bring the art and fun to creative venues and companies. Our Mobile Events are the perfect way to Let it Van Go! and enjoy a couple of hours of fun and creativity. Our van is stocked with everything needed for a great event. From wineries, to conference rooms.