Shop Local
Watching a morning news show the other day made me panic a little. They insist that due to the supply chain and staffing issues, if we don't get our Christmas shopping done soon, we may be out of luck! Yikes.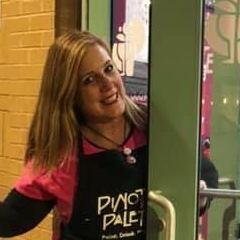 Then I got to thinking... You know what? We offer fun and have some pretty great gifts in stock locally. This crazy economy has forced us all to get creative, right?! So this year and in general I say support local and go for memory making experiences!
* Check out our paint at home options ("SHOP" on the website and let yourself SCROLL)
* Book a private party (In Studio/Live-Virtually/On Demand)
* Stop by the studio/shop (In studio promotions and new items arriving weekly)
Now more than ever before, when you support local business it makes a positive impact on your local community.
THANK YOU IN ADVANCE FOR SUPPORTING LOCAL!