Paintings galore
On Sunday we celebrated VIP Val's 250th painting! Wow, right? It was such a fun event with several of our "VIPS" on hand to paint the custom painting created by our very own #Bestteameva artist, Christine.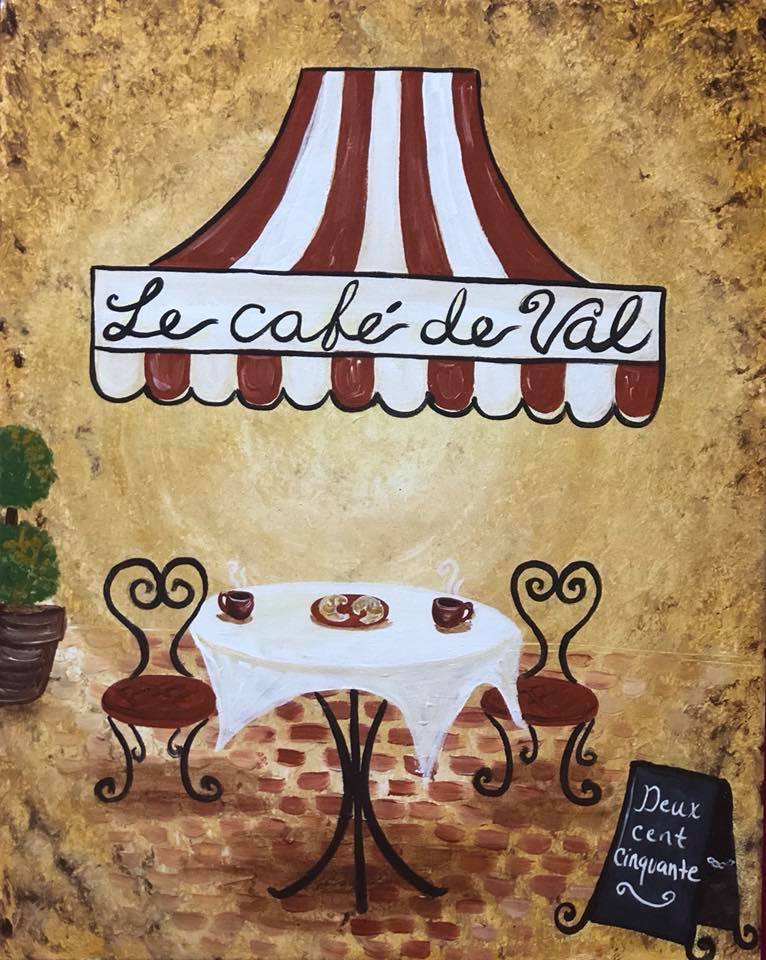 Wondering what she does with all of her paintings? That is usually the first question people ask when they hear how many she has painted.
First, let me share the story of how it all began. (The abbreviated version :) ) In June 2015 when we were just starting the Mobile studio with a few events a month, we had a fundraiser for Herndon Youth Soccer scheduled with Nancy VIP (another great story for a future blog post). Nancy needed a few more painters for the event, so we opened it to the public. A friend saw my Facebook post and talked Val (a reluctant participant) and her mother who was visiting into painting! Well the rest is history as they say :) !
Val painted at every single public event we had leading up to opening our studio. Which leads me to answering the question of what she does with all of the paintings. When we finally opened- she said,"this is what my walls look like at home. :) " If you haven't been to the studio, our walls are decorated with many, many paintings.
Val also gives some as gifts, brings some to her office, and... well I imagine some are stored away too.
Since we had several VIPS (people who have painted dozens of times) all together on Sunday, a few shared what they do with their masterpieces.
Some paintings are hanging in homes and offices. Danielle VIP has her favorites in our frames and has created a "Gallery wall" at her home. Many are gifted to others, and lots of paintings are simply stored in a closet or garage. VIPenny is painting A Day at the Dunes for the 3rd time this Friday, because her family took the first two she painted :) .
Here is a little secret; lots of paintings are never displayed, it is really all about the experience. When the painting, sipping, and music starts, painters are unplugged from the daily grind and stress for a couple of hours. So whether your masterpiece is frame-worthy or heading for your garage, painting and sipping at Pinot's Palette Dulles is a fun experience.
We are hosting a Paint, sip and shop fundraiser for Herndon Youth Soccer on March 22nd. Join us, you might find YOUR new #Happyplace too.