One thing I know for sure
Owning a small business during this pandemic has been the single most challenging experience imaginable for me. I have second guessed myself, cried, laughed, and well, you name the emotion...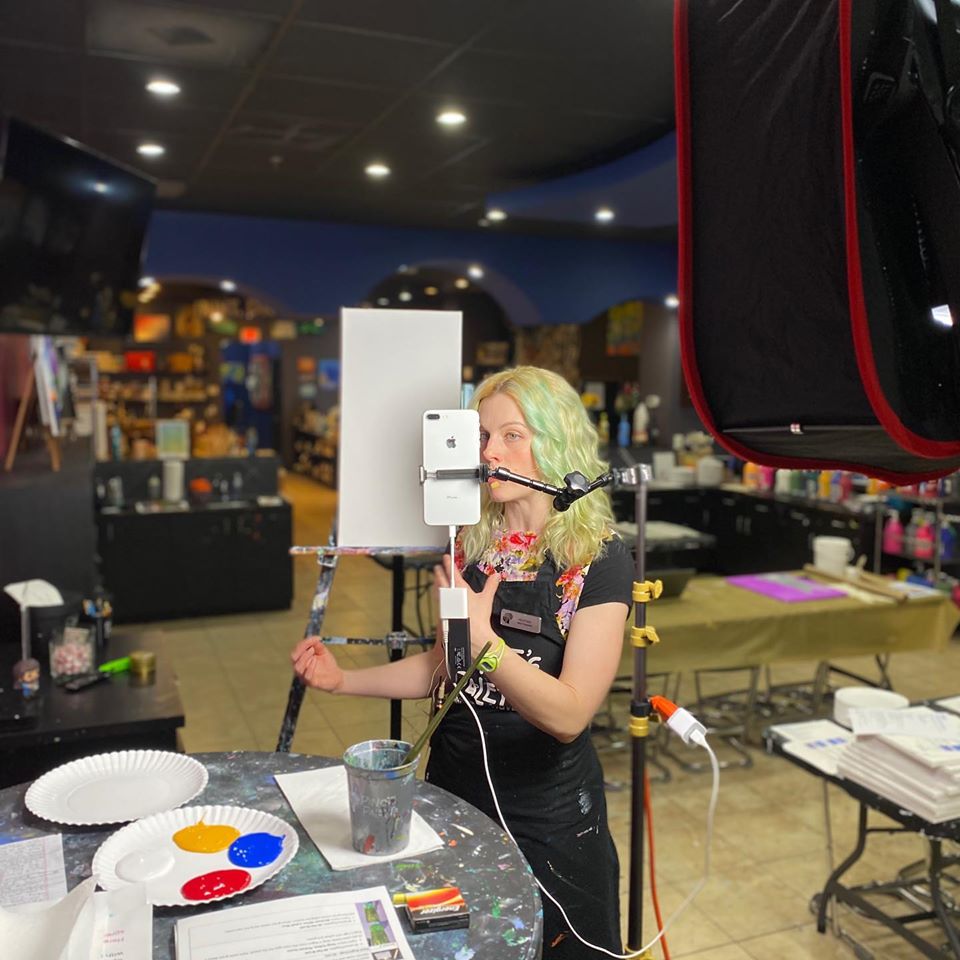 We are ALL truly in this together, though. Really! The whole world. However you are coping (or not coping) with the current circumstances, please know you are not alone. And to all of our amazing Dulles Insiders and #Bestteameva- You mean so much to me, and your continued support is so encouraging. I APPRECIATE YOU!
I think we can all agree (and right now that is something :0) 2020 has been challenging! But challenging does not mean there aren't bright spots.
There was a time back in late March, we thought this would pass, nobody expected that we'd be facing the decisions to cancel schools, let alone be faced with how to go back? Additionally I don't think we could have predicted the many hard choices our healthcare providers, educators, and leaders have to face daily and with confusing and changing information.
A mentor of mine once told me, "Be careful what you look for; because that's what you'll find" I didn't fully comprehend the advice at the time. How very true those words really are though! So while I am still determined to keep up to date and informed on the important issues, I am focusing on looking for the "bright spots"
If you are anything like me, this is not always easy. For example, if I watch the news and only look for the devastating statistics and many awful disasters happening, I go down that proverbial rabbit hole. Instead, if I look for the positive news stories of the "helpers" to quote Mr Rogers and inspiring people and their stories I am more hopeful.
Another important reminder and one I am most grateful for is this-
When people walk through our doors or tune in for a virtual event they are happy! They forget their stresses, put their phones down, smile, laugh and feel HAPPY! Even if for just a couple of hours, it uplifted them, reminded them there is good in the world and that we are all more alike than we are different. We watch people make new friends, go on first dates, celebrate milestones and remember to have fun! THIS is a "bright spot" that I look for time and again to generate hope when I'm overwhelmed.
I'd be remiss if I didn't mention our NOVA Fun Seekers. Talk about a bright spot! The joy and friendships, encouragement and laughter shared in this Facebook group brings me hope and inspiration regularly. And I truly hope it does the same for our members.
"We are in this together" and "This too shall pass" are on repeat in my head. My hope is that I'll be better for having weathered this pandemic! That we all will.
Each day I am working towards getting through survival mode and onto thriving. In the meantime I'll keep looking for the GOOD. Like when Tori (#bestteameva) greets me with a big smile and says," I love organizing " and is happy to go through 100's of sample paintings and sort them. Or when Heather (#bestteameva) makes me and a group of virtual painters laugh and forget we are in a pandemic.
What are some of your bright spots? I'd love to hear your "good" and "hopeful" stories.