May Flower Power
May is a wonderful month to celebrate many things. Teacher appreciation week, Mother's Day, graduations to name a few. AND it is spring at its finest with beautiful flowers in bloom, green grass and blue skies!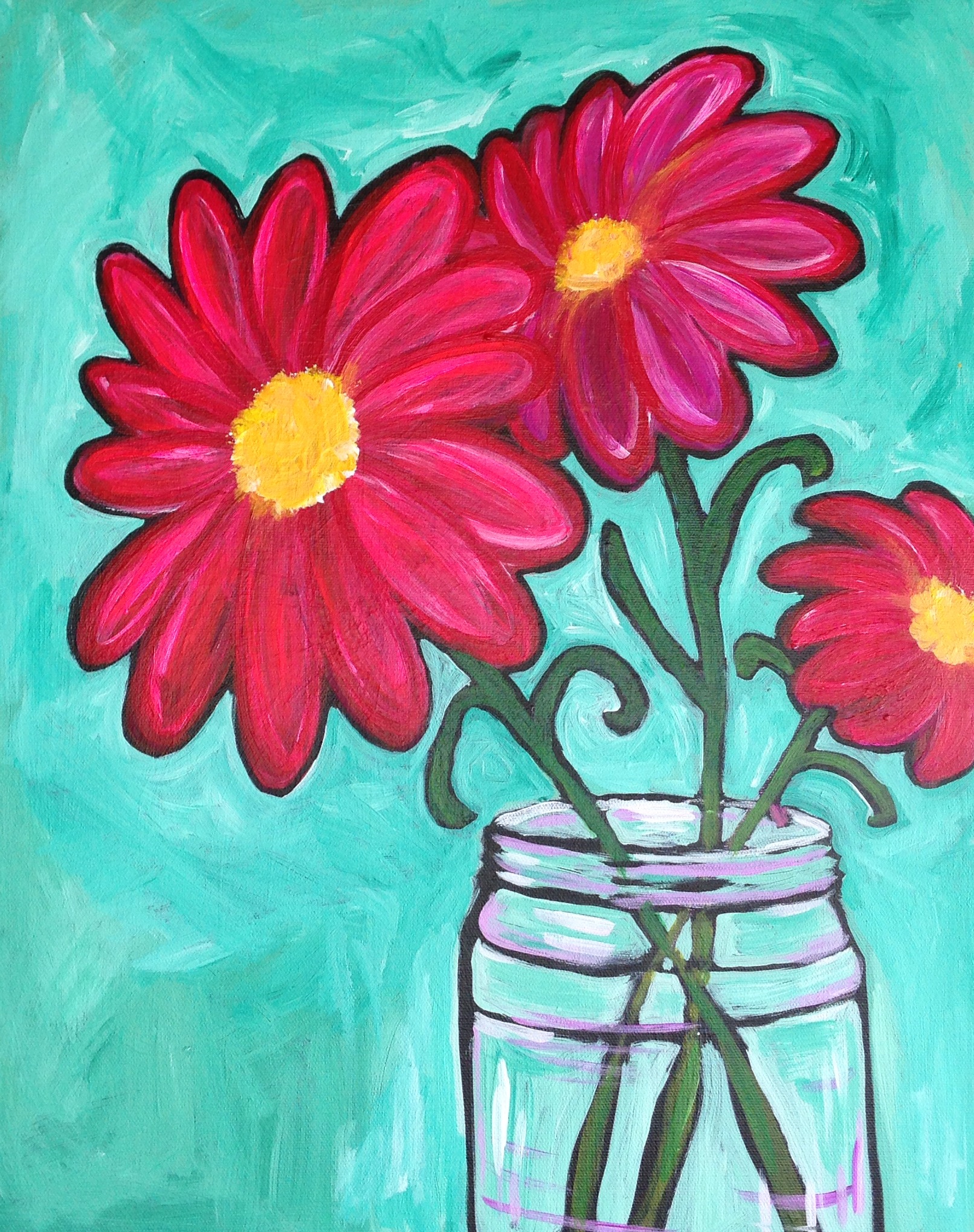 We love how flowers look, smell and make us feel. Well at least I do.
Do you have a favorite flower? How about a favorite flower painting?
I love Gerber daisies! They represent Happiness! And my favorite flower painting is actually in the Pinot's Palette Library- it is called Painted Daisies of Summer. I love this one because it is so much fun to paint AND there is room for color creativity!
I am a lover of art history too. So I was curious. Can you guess the top 5 flower paintings of all time? ...
1. Margareta Haverman- "A Vase of Flowers"- 1716
2. Edouard Manet- "Two Roses on a Table Cloth" - 1882-83
3. Vincent van Gogh- "Irises" - 1890
4. Claude Monet- "Water Lilies" - 1914 (you can paint your own water lilies on May 12th)
5. Georgia O'Keeffe- "Single Lily with Red" - 1928
So this May why not embrace flowers and all the beauty, color, and good feelings? Paint flowers, send flowers, grow flowers... FLOWER POWER!
Cheers!