Paint and Sip
Have you been seeing posts of friends with a painting and usually a glass of wine? You didn't even know they could paint, right? Well they didn't either most likely. :) What is this Paint & Sip thing all about anyway?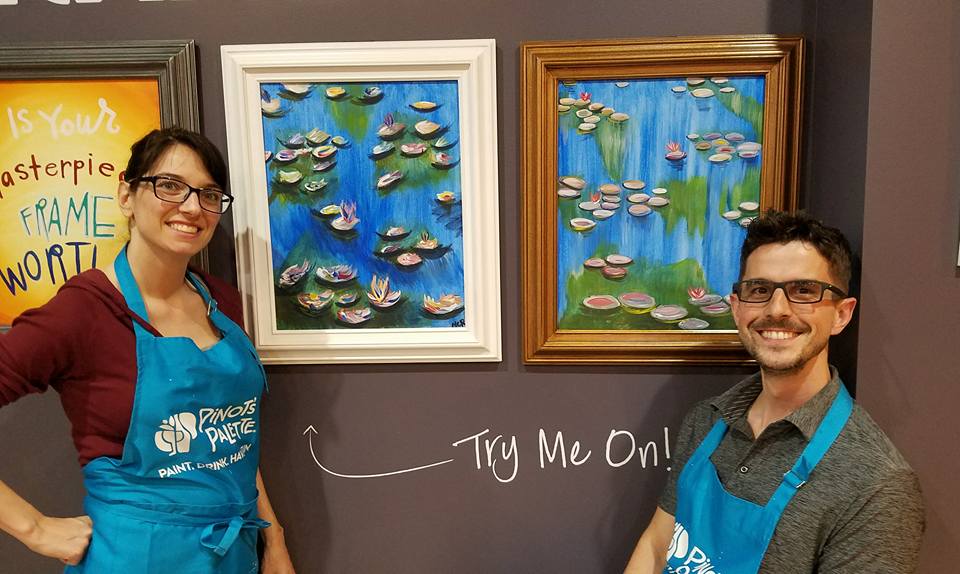 Here at Pinot's Palette Dulles it is all about FUN. Our professional and talented artist instructs a feature painting step by step. You start with a blank canvas and leave with a masterpiece. While you are here it is a fun atmosphere with great music, a fantastic selection of wines, beers, and ciders to taste. Come with friends, a date, or on your own.
Many of our painters have said that painting is therapeutic. A total stress relief. Even if you are the type to stress out about getting just the right number of branches on your "happy trees" it is a 2 hour escape from the stress of everyday life.
After painting once, you may find yourself wanting to do it on a regular basis. It is a "Happy Place" in Herndon for many. Try new wines, channel your inner artist and enjoy the social art party.
It is easy to get started. You can go to our website and see the event calendar. Simply click and register. If you want to call the studio, we are happy to help you over the phone as well. Call 703.796.0616. Or better yet, stop in and sign up.
When you arrive (20-30 minutes before the start time) you will be greeted by a friendly artist who can show you to your assigned seat(s) and direct you to the Tasting bar. Grab one of our aprons (pockets for your phone- you'll want to take pics) and store other items in a cubbie.
Wine, beer, and cider tastings are complimentary, and if you like something, you can purchase a bottle to take home with you. We don't limit how many tastings you have (unless of course you taste too much).
Cheers!