Paint with a friend
"You make a living by what you get. You make a life by what you give" - Winston Churchill
We think this is so very true! There is such joy in giving. Sometimes it is as simple as giving someone a compliment or as powerful as making a positive impact on others lives by giving to charity.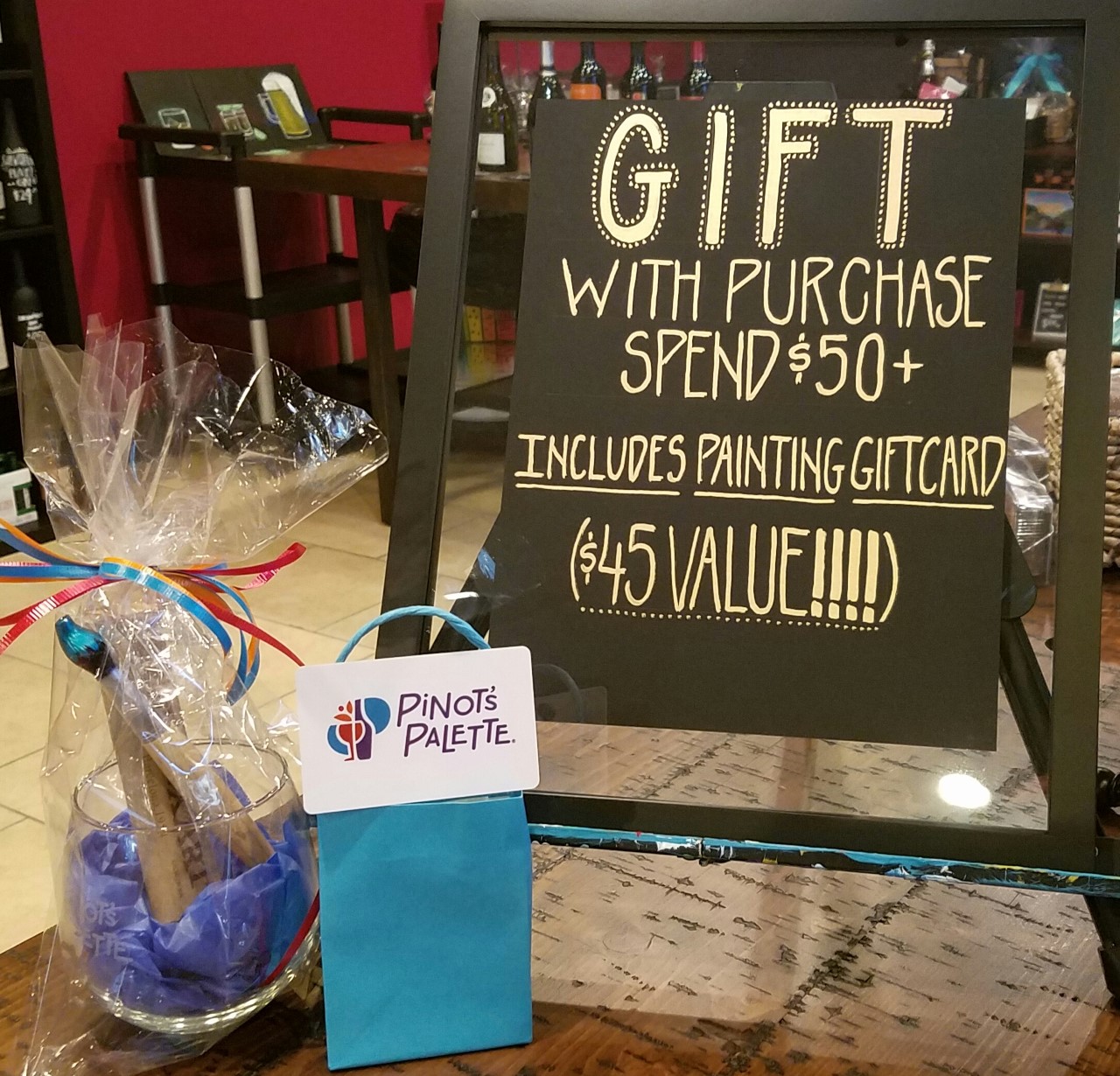 We can give in different ways too. Giving of our time and talents or giving in a monetary way. The point is to be genuine and when giving to others you are making a "life" as Churchill said.
Make November all about friends and GIVING:
Thanks!
Gifts!
Joy to others!
Paint a masterpiece for a friend or with one!
Buy a great gift with a gift certificate to paint!
Make memories painting and share the pics with your friends!
We are all about "FRIENDSGIVING" this month! And our November shop promotion makes it easy.
NOVEMBER PROMOTION= Gift with Purchase
Spend $50+ in our shop (including frames, wine, gift baskets and more) and receive a gift for yourself including a $45 card towards painting with us!