Date night done right
Sitting outside at PJ Mulligans, Billie and Erol were minding their own business, enjoying a beer. It was a quiet afternoon and we didn't have many painters signed up for the evening date night session.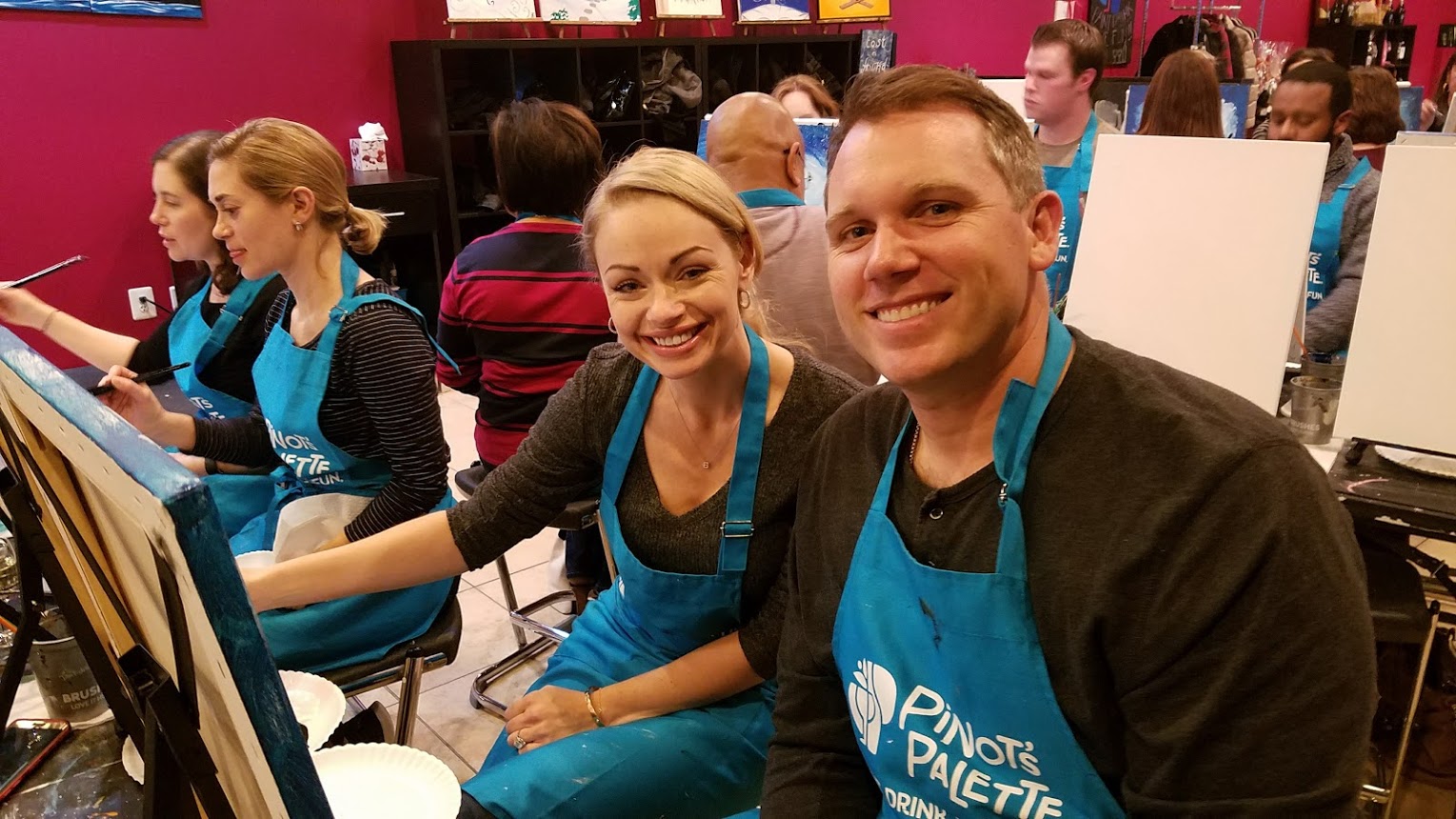 I was outside and spotted a friendly looking couple and thought to myself, "why not? who wouldn't want to paint & sip for free?" That was as it turns out a great idea. Billie and Erol are a fantastic couple and took me up on the offer to paint that night a couple of years ago.
Since then, they have painted many times, brought their kids, and celebrated birthdays with us. YAY! Erol has told us that he NEVER would have considered painting, he thought it would be just for a girl's night out, but he really enjoys it now.
Another one of our favorite painters, Erika has a really special date night done right story. She first started coming with friends mostly, she talked her husband into coming for a date night, once. He is such a good husband, that for Erika's birthday, he arranged a very special surprise for her. It was a private custom painting session with Christine (#Bestteameva). He had an entire day planned that included painting. We so enjoyed being a part of the surprise and that special day.
So fellas- don't knock it until you've tried it... Sharing a fun experience is such a perfect way to make great memories and take date night to the next level!