#bestteameva
#Bestteameva- Our amazing team of artists are fun, talented, entertaining, and work very hard to make every experience at Pinot's Palette -Dulles memorable. We have been opened at the studio location for only a few months and already we have the most wonderful repeat customers! Some were painting with us when we were only a Mobile studio too!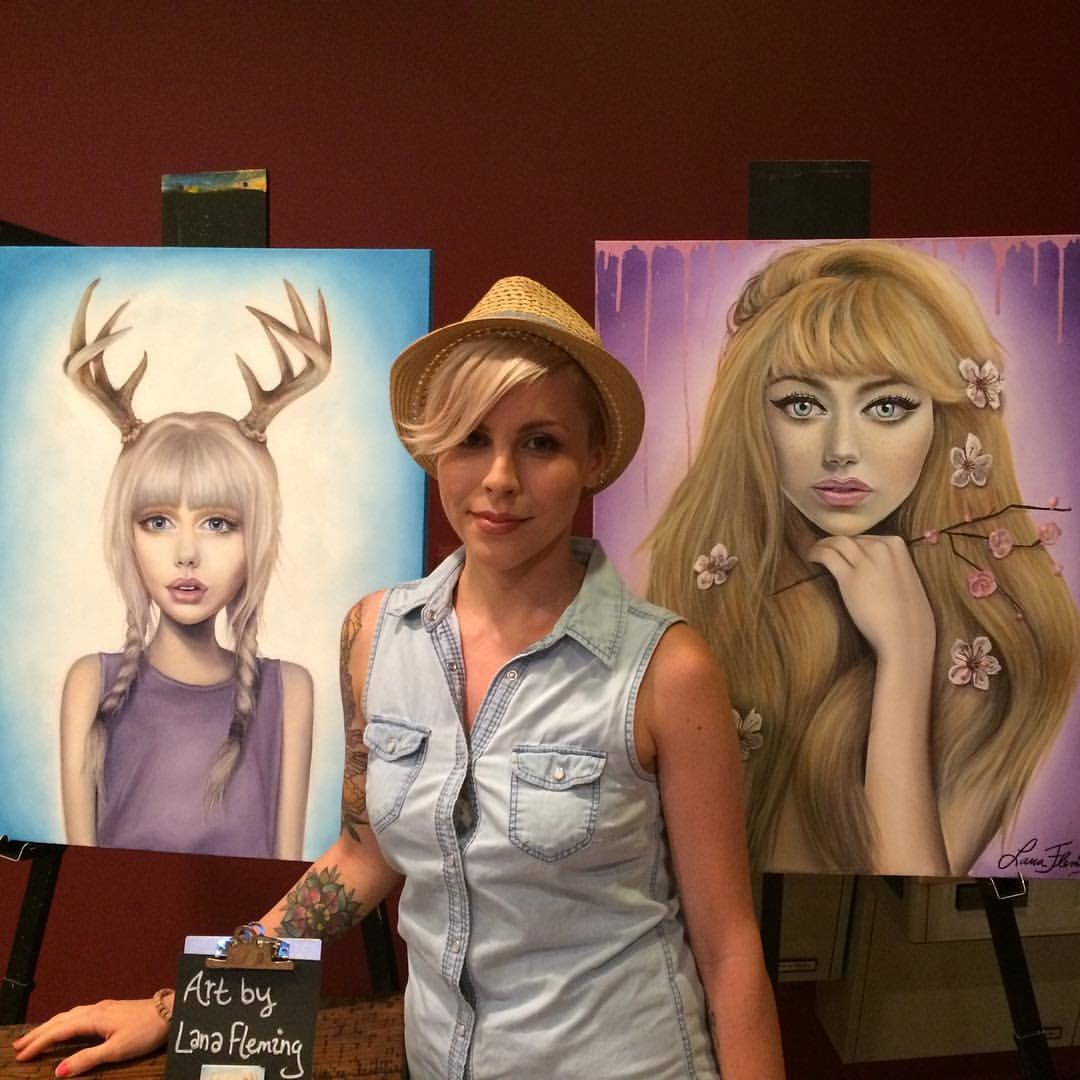 Let me tell you a little bit about a few of our amazing artists. For this post I will highlight our 5 instructing artists. Stay tuned for more in another post.
Nathan our Studio Manager is oh so organized and gifted with art and operations. A rare combination of right and left brain! He does beautiful work and is able to make what seems like a hard painting easy enough for painters like me to create a beautiful masterpiece. He even creates a lesson plan in advance for some of the painters he has gotten to know well. I love his commitment to excellent service!
Jade- like Nathan has been with this team from the start! She is the ultimate entertainer! She has a voice like an angel. It is always special if you are celebrating your birthday when she is instructing- her happy birthday serenade is beautiful. Her many talents also include writing, and she has provided a few wonderful posts here. You should check out her "Survey says" blog.
Lana finds a way to make each painting event fun, small group or large she is able to instruct the painting, offer up some fun trivia for prizes and manages to create original paintings to offer to our customers as well as her amazing personal art. She is also a mom of a 5 year old, so she is patient and kind. Her son has become a favorite painter of ours when we have Little Brushes or family painting classes.
Inessa was simply born to instruct painting classes/parties. From a group of corporate executives who have not painted since grade school to a group of Little Brushes, she finds a way to connect with her audience and her true enjoyment translates to your true enjoyment! She too does amazing art outside of Pinot's Palette and you can find her work for sale on Etsy.
Christine brings more than her artistic talents to our team. She is a certified cheese specialist! Yes, it is a thing! She has such a natural ability to communicate with painters and help us relax and enjoy painting, sipping wine and she can recommend the perfect cheese to compliment your wine. Watch for future wine and cheese workshops to be held in our studio, and join Christine and the team for wine, cheese, and fun!
Don't miss our Artist Showcase Wednesday 8-17 from 6-8:30 to meet & greet #Bestteameva