Making a NOTE
It is a DIGITAL world for sure. The convenience of sending an email to communicate with our customers is great. BUT...
Most of us get too many emails and the information can get lost in the "digital noise" . Let's not forget about social media too. At least with social media we can engage. BUT... Social media platforms change algorithms, and are also saturated with ads, temporary posts etc...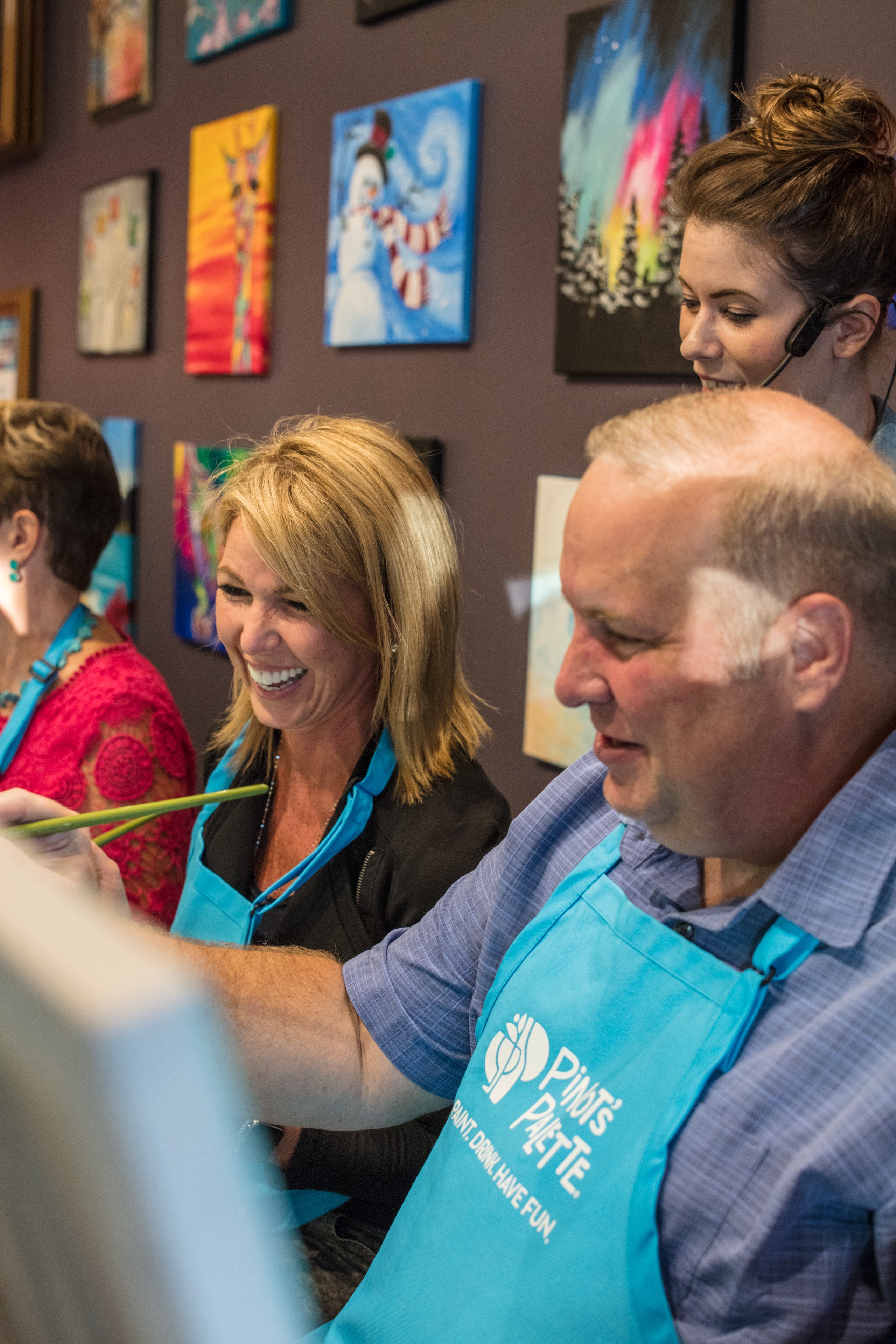 Don't get me wrong, as a small business owner, I am grateful for these tools and platforms. I just want to make a point to take the time to engage with our amazing customers in the way that best suits you! If you are like me, the convenience of digital communication, online shopping, and even paperless bill paying is the most convenient, and preferable. BUT... getting a note in the actual mail (not a marketing flyer or bill) is always welcomed.
Our team of artists #bestteameva is so grateful to paint and have fun for a living! We know that would not be possible without our customers. So we are adding the "art" of writing notes to this digital world for customers who want to receive mail. To make it FUN, (because really we are all about the fun) when you are in the studio painting, we are offering a raffle at every event that you can leave us your mailing address.
We look forward to communicating with all of you online, in person and through snail mail!
If you want to send us a note? (We would LOVE that!) The studio mailing address is:
12976 Highland Crossing Dr.
Suite D
Herndon, VA 20171
One last thing to mention:
TAKE NOTE!
We will be offering Workshop Wednesdays this Summer! To include hand painting note cards and a brief lesson on "lettering" as well as other workshops like wine and cheese pairing and building the perfect charcuterie tray .
Our local insider emails come from Fun Robyn once a month. Pinot's Palette also sends emails so watch your inboxes still!
Here's to all of you, our local painters! We appreciate your business and love to stay in touch!