Personalize your space
Decorating your space is one of the best ways to express your personal style. Weather you are in a small space, like a dorm room or office cubicle or a larger space putting a personal touch makes it yours!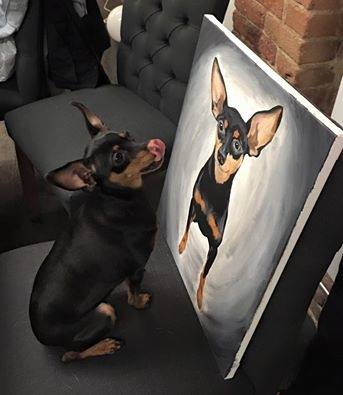 There are many ways to personalize your space with art and accessories. If you are a pet lover- a picture or even better a painted portrait of your fur baby is a great way to do this.
Color also adds personality to a space. Now there are many studies and science behind the psychology of color. But in a painting or accessory all those rules do not apply! If you love orange- go for it! Red, why not? Purple, Green, a rainbow- yesss! In large doses, of course not. In a painting that you created oh yes! If you hang something on your wall that you look at every time you are in the space- it should make you smile or feel happy or inspired!
We love to paint & sip and create paintings with personality! Join us!
Project Pet is August 29th! MUST reserve your spot and get your picture to us by August 8th! (Look for the next public project pet class in November)