motherhood
This post is for all of the moms. The most amazing and thankless title (in my opinion) in the world. Hearing "MOM!" is either a welcome and heart warming sound, or an annoying and cringe worthy beckoning? We have all been there- from our first born uttering "momma" for the first time, to your teenager saying "mooaaahhhm" or "Mom, where is..." and we all know they didn't even try to look, or consider asking dad for that matter :).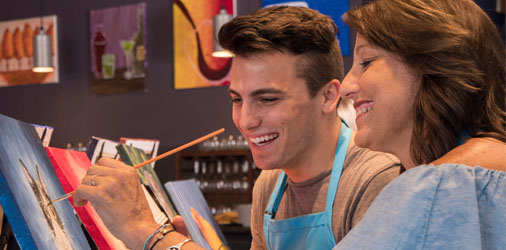 For all of the many "Mom moments" in life, we (moms) wouldn't trade this role in life for the world. One of the greatest gifts we can give a mom is spending time together and showing our appreciation for all she does. Also, offering mom a chance to have time to relax. For me and truly my own mom and my mom friends, a little time to relax with a glass (or maybe bottle) of wine and just chillin' is also nice.
Mother's day is a couple of months away, but we think moms should be recognized and appreciated more often. What are some of the activities you like to do with your mom? Your mom friends? How about with your kids?
Our amazing artist, Christine is due with her first baby on April 1st! She is so excited to get to be a mom this Mother's day. Do you remember your first Mother's Day? I do. I don't however remember the gift(s), specifically, I do remember what we did, and spending time with my new baby and my mom and husband. I remember feeling special and loved.
My wish for all moms new and grandmothers alike, is to feel loved and celebrated. To have lasting memories with your children that make the harder mom moments pale in comparison to the treasured ones.
Cheers to Moms!
Watch for our May calendar and special Mother's Day events to be published soon.