Creating fun
Why not?
Spending a couple of hours disconnecting from your busy life could be just what you need!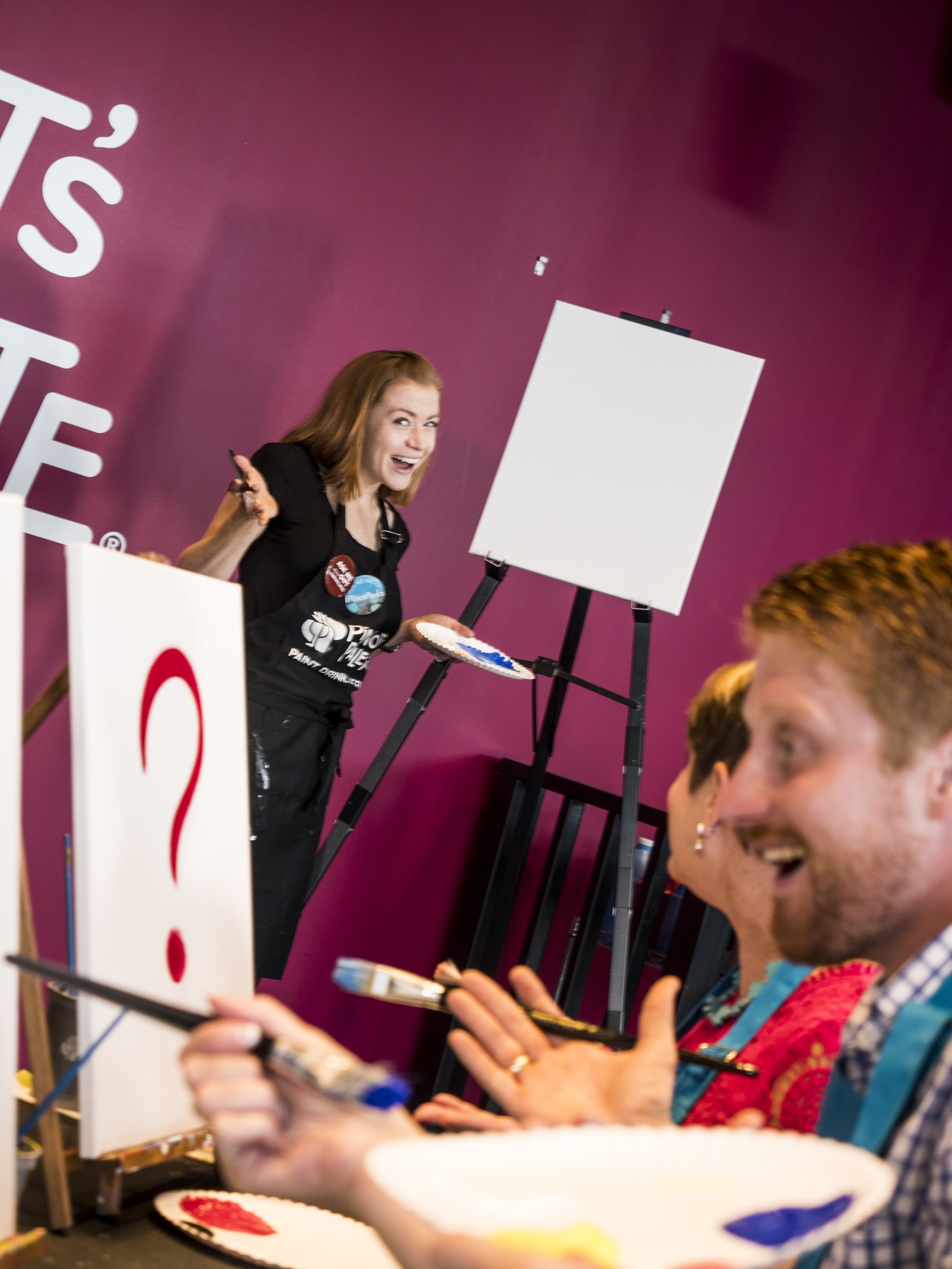 Imagine walking in the doors at Pinot's Palette-Dulles; the paintings that cover the walls, the fun music playing, and the friendly artists (#Bestteameva) welcome you in for a creative experience. Ahh yes, no stress, just fun!
We want every painter to consider the studio to be their happy place!
It is all about the experience, whether it is your first time painting with us, or your 50th! Our team enjoys sharing art, fun and wine of course.
Some people come to celebrate a birthday, others come to have a night out on their own, or for a date night. Many come as part of a company team building event. Whatever your reason is ... we look forward to making it a fun experience.
If the only thing you got from attending an event at Pinot's Palette Dulles was a couple of hours having fun why wouldn't you do it?
Painters 21+ enjoy complimentary wine, beer, and cider tastings from our wine and gift shop. There is always great music playing, friendly artists guiding painters through a featured painting, and unlike a typical night out you'll leave with a masterpiece. You might even make new friends, discover a new favorite wine, or a new outlet to de-stress. Our #happyplace is Your happy place!