Local fan fare
#ALLCAPS YES WE ARE EXCITED ABOUT THE CAPS STANLEY CUP RUN! GO CAPS GO!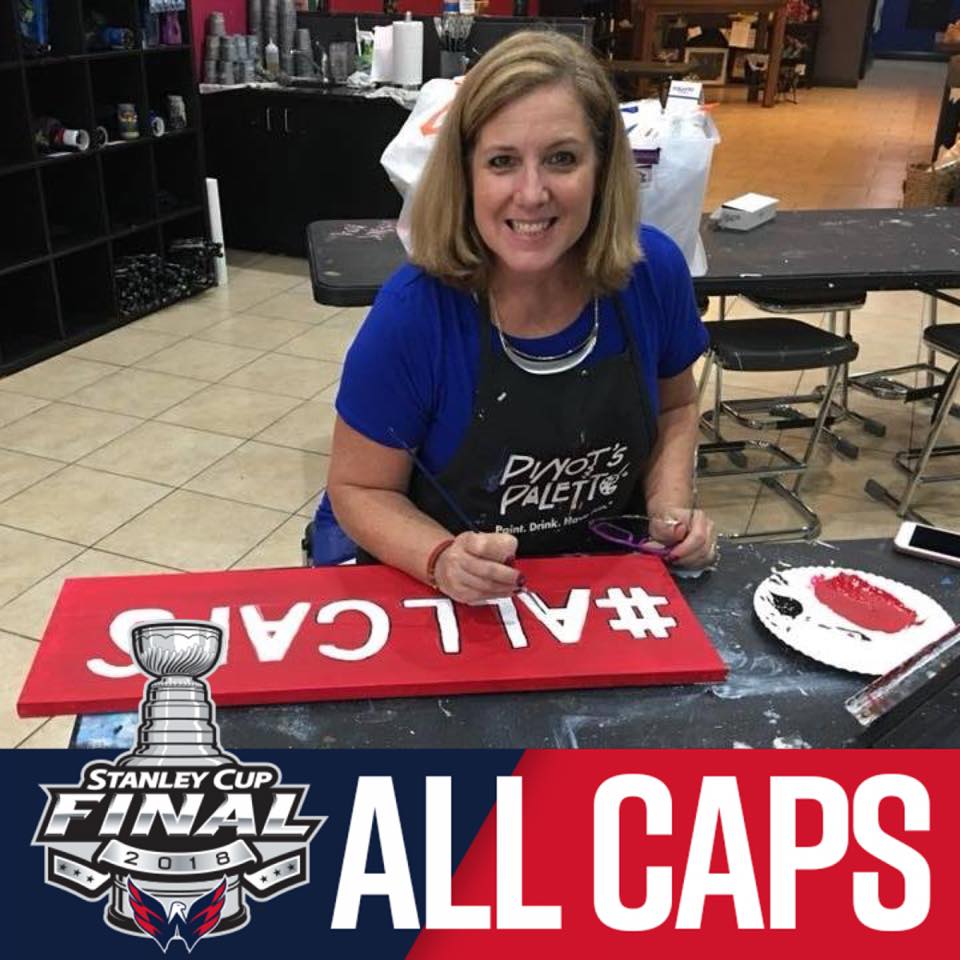 OUR LOCAL SPORTS TEAMS HAVE BEEN A SOURCE OF "EXCITEMENT" RECENTLY AND NOT ALL IN THE GOOD WAY! BUT THE CAPS ARE BRINGING A REALLY GOOD KIND OF EXCITEMENT TO WASHINGTONIANS AND THE WHOLE DMV!
OUR SISTER STUDIOS IN LAS VEGAS HAVE STARTED SOMETHING WITH LETTING PAINTERS IN VEGAS KNOW THERE ARE no caps IN THEIR STUDIOS! WELL WE ARE #ALLCAPS HERE AND LOOKING FOR THEM TO BRING THE CUP!
OUR VERY OWN VIP VAL AND PENNY VIP ARE DIE HARD CAPS FANS- SO HOCKEY FANS OR NOT THE DULLES STUDIO IS #ALLCAPS! ROCKIN' THE RED IN THE STUDIO THIS WEEKEND!
ROCK THE RED AND BE #ALLCAPS WITH US! WEAR RED AND/OR CAPS GEAR AT THE STUDIO AND GET A $10 CARD TOWARDS PAINTING