NYE Fun At Home For The Whole Family!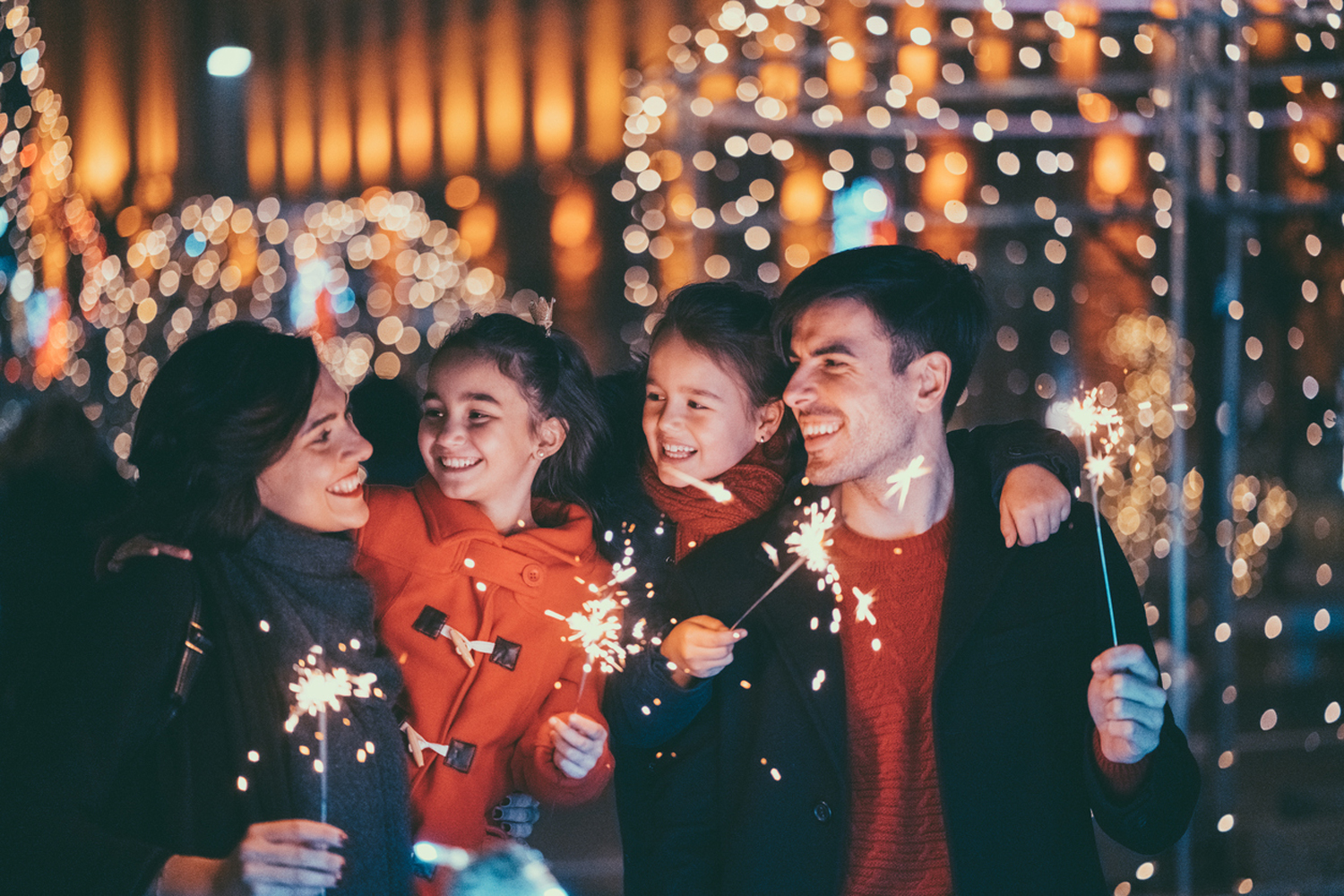 ***** FOOOD & DRINKS *****
Fruit Rockets -
https://www....bonfire-night
Pinwheels -
https://hung...heels-recipe/
(Non-Alcoholic) Champagne Cake Balls -
https://www....e-cake-balls/
Eggnog Dip -
https://itsw...food.html?m=1
Edible Party Horns -
https://hung...ars-eve-food/
Oreo Cookie Clocks -
https://pint...ookie-clocks/
Kid-Friendly Sparkly Jell-O Push Pop -
https://mode...-o-push-pops/
New Year Sunrise Mocktail -
https://www....mocktail-kids
Butterbeer - A special treat for the Harry Potter lover in your family.
https://www....m/butterbeer/
***** CRAFTS *****
Fireworks Salt Painting
Have you tried salt watercolor painting yet? If not then you should do it now. Not just kids, I would say anyone would enjoy the salt painting process - so soothing and mesmerizing!
https://www....painting.html
New Year's Eve Wand
Who says that they can't ring in a little magic on their own with this fun wand activity?! Grab the free template to make these lovely wand on new year's eve. Kids can also decorate them with jingle bells to make a fun noisemaker.
https://www....e-wand-craft/
Fireworks Ring
If your little one wants to dress up fancy for the big NYE celebration, why not have them make their very own rings?
https://www....ng-craft.html
New Year Eve Paper Plate Craft
Not only is this paper plate craft fun, but it's a great way to talk about gratitude for the year.
https://www....te-craft.html
3D New Year's Eve Craft
How cool is this 3D card for New Year. Those pipe cleaner fireworks make it look even more fun! This creative craft is a great way to showcase their STEM skills.
https://ihea...for-kids.html
Paint From Home!
Creativity wherever you are! Purchase the video to view the for 30 days or select a kit option. MUST LOG IN THE FIRST 7 DAYS AFTER PURCHASE. Each kit includes a canvas, paint brushes, paint, table cover, paper palette plates, paper towels and instructions to set up your paint station. Standard kits include a 16"x20" canvas or 10"x30" canvas. Small kits include an 11"x14" canvas. $10 shipping available at checkout, or pick up at our studio! We apologize we are unable to ship 10'x30" canvases.
https://www....paint-at-home
***** GAMES *****
Donut On A String
https://www....ppy-new-year/
Musical New Year's Eve Game
https://www....ear-activity/
Mashmallow Game
https://www....hmallows.html
—A Scavenger Hunt
The scavenger hunt is only the first half of the activity. Talking about the memories and putting them in chronological order is the other half
https://www....activity.html
New Year's BallGame
You might not be able to go to New York to watch the ball drop this New Year's Eve, but with this ball of treats... you'll be glad you stayed home!
https://spar...mily.html?m=1
M&M Straw Game
https://spar...mily.html?m=1
***** COUNTDOWNS *****
DIY Balloon Drop
What could be more festive than a balloon drop!? Make a homemade balloon drop and at midnight pull the string and let the balloons fall. Kids and adults alike will LOVE it!
https://www....ears-eve.html
Countdown Bingo
These printable New Year's Eve Bingo Cards are tons of fun! Countdown until midnight with this fun New Years game that's great for all ages!
https://www....go-printable/
Countdown Bags
Here's a fun family activity that will keep your occupied as you count down to the new year. Simply several bags with a different treat or activity, then have someone open the bag at the indicated time. Fill your bags with treats, disposable cameras, a new movie, craft kits, noise makers, confetti, and more!
https://happ...untdown-bags/
Paper Number Piñatas
This would be a fun way to either count down to the new year, or to make your own custom "2020" piñata! So fun!
https://asub...mber-pinatas/
***** MOVIES *****
Rudolph's Shiny New Year (Amazon Prime)
Back To The Future (Amazon Prime)
Winnie the Pooh: A Very Merry Pooh Year (Amazon Prime)
Pete The Cat, A Groovy New Year () (Amazon Prime)
Snoopy Presents Auld Lang Syne (Apple TV+)
Sing (Amazon Prime)
((Countdowns on Netflix)):
-- Fuller House New Year's Eve Countdown
Count down to the new year Tanner-Fuller-Gibbler style — with big goals, a house full of noise, and a fun-loving family that knows how to party.
-- Super Monsters New Year's Eve Countdown
The sun's going down on another great year — and now it's time to ring in the new one with a super-fun monster celebration in Pitchfork Pines!
-- Skylanders Academy New Year's Eve Countdown
The Skylanders are celebrating their heroic accomplishments with a huge New Year's party, and you can help them count down to midnight!
MORE:
https://best...ew-years-eve/
Share Come paint with us in the studio! | Paint From Home This New Year's!