LGBT Pride Month Around Raleigh, NC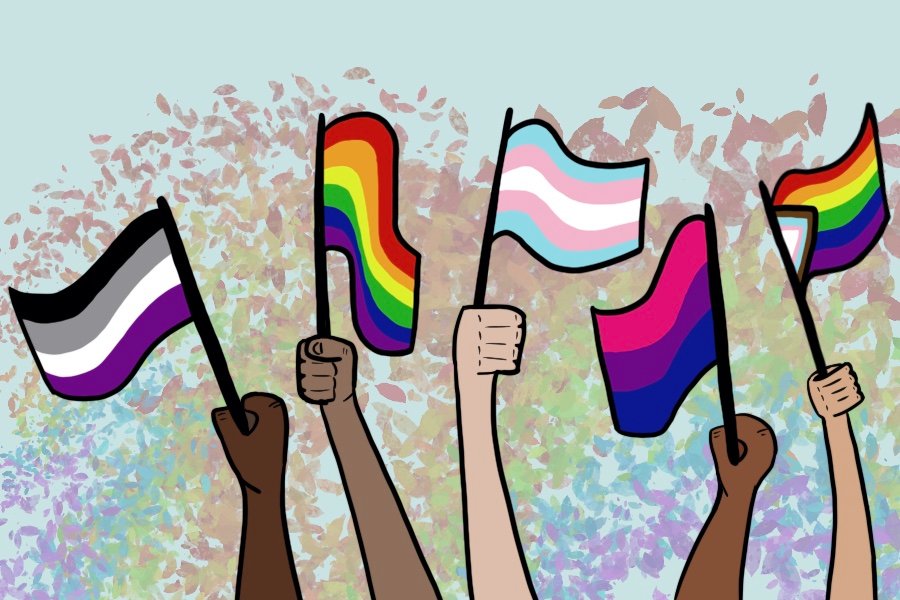 June 25th Out! Raleigh Pride.
https://www....utraleigh.com
Raleigh Pride is returning in person on June 25, 2022 for our official 10 year anniversary! Join us on Fayetteville Street in downtown Raleigh for an inclusive and family-friendly action-packed event, with activities for all ages. Running from 11:00am to 6:00pm, the event offers live entertainment, local vendors and artists, great food, a KidsZone, and a beer garden! There is no admission fee.
This event is an important way to raise the necessary funds to support the LGBT Center of Raleigh and all of its 20+ amazing community programs. Our last in-person event brought thousands of people onto Raleigh's Fayetteville Street to celebrate the LGBTQIA+ community, our friends, and families.
In the last ten years, the event has become an integral part of Raleigh's downtown culture, promoting diversity, awareness, and a sense of inclusiveness for the LGBTQIA+ community. Each year has been more successful than the last, and this year will be no exception!
More Events:
June 7th - Carrboro Poets Open Mic Night
To indulge in an artistic celebration of Pride, Carrboro's Recreation, Parks and Cultural Resources Department will host a virtual poetry open micnight June 7. The event encourages the "writing, reading and listening of poetry," and celebrating Pride through poetry alongside other local poets.
https://www....ight-virtual/
June 11th - Apex Pride Festival
The second annual Apex Pride Festival is a family-friendly event taking place at the Apex Town Hall campus. The festivities include live musical performances from local artists Peak City Band and SMÜVE, drag performances from Durham queen Vivica C. Coxx and friends, vendor areas featuring local artists and businesses and a food truck rodeo.
https://www....ride-Festival
June 11th - Orgullo Latinx Pride
Coordinated by organizers from El Centro Hispano, this event is designed to celebrate the diversity of cultures, identities and experiences found within the Triangle's Latinx LGBTQIA+ community, fostering "unity, inclusivity and empowerment" by showcasing the talents of the community while providing social, healthcare and advocacy resources. Held at Carrboro Town Commons, the event will include drag shows, musical performances and local food trucks.
https://www....-pride/27597/
June 11th - The Queer Agenda Dance Party
Hosted by Durham nightlife staple The Pinhook, Queer Agenda is "a dance party for queer folks" that will run from 10 p.m. to 2 a.m. June 11, 18 and 25. This event, open to anyone ages 21 or older, requires a $5 ticket for entry, sold at the door only. Past Queer Agenda parties featured popular North Carolina DJs including Gemynii, who also works at the LGBTQ Center of Durham and DJ Wicked. Masks and proof of vaccination are required.
https://www....e%22%7D%5D%7D
Pride Market + Drag Show
Raleigh's Urban Pothos Houseplant Shop and local retail and community space Hartwell will co-host "a day of fun celebrating Pride and benefitting the LGBT Center of Raleigh. The Pride Market will run in the Hartwell's outdoor space throughout the duration of the event, and a drag show featuring "three fabulous queens" will begin at 2 p.m. inside. There will be local makers and vendors featured at the market, live music, and wine and beer available for purchase. This is a free event, but the drag show suggests a donation of $10 at the door. A portion of the proceeds will be donated to the LGBT Center of Raleigh.
https://alle...p-ep-upcoming
Come Paint With Us!