Halloween With Pinot's Palette, Brier Creek!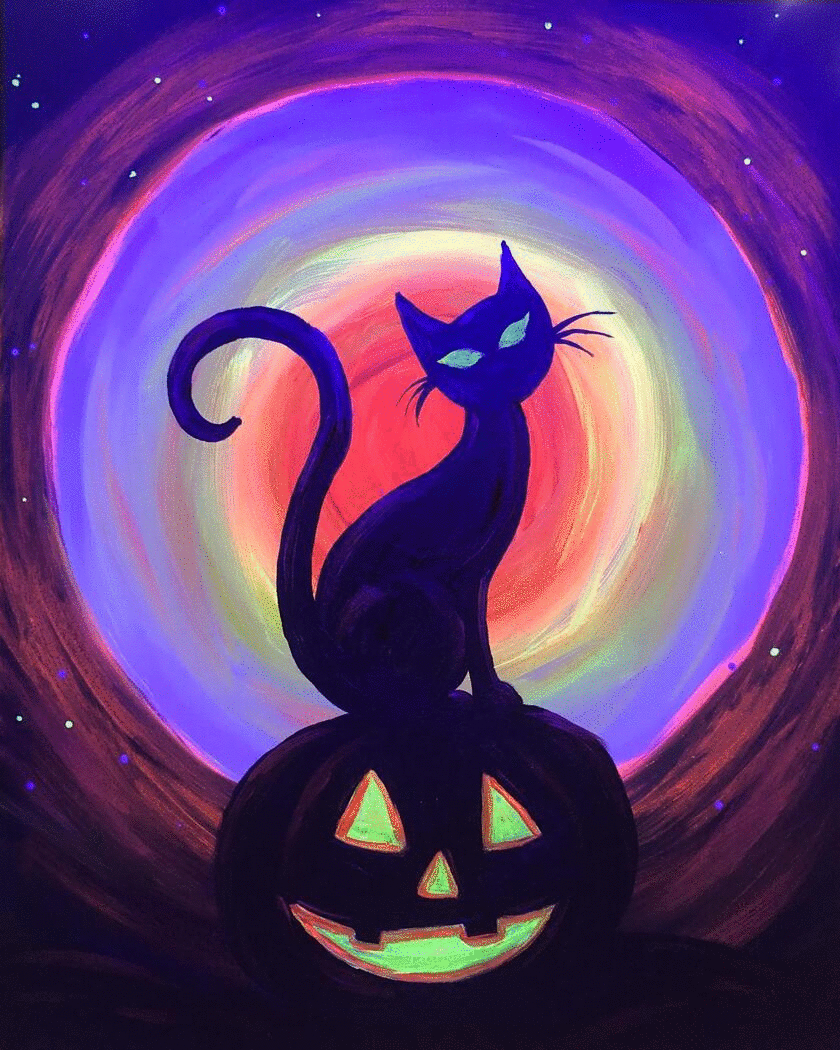 It's never too early to start thinking about the spookiest season of the year!
Halloween will be here before you know it, so join us in the studio to make some spooktacular artwork, or even host a Halloween party at the studio!
~~~~~ Halloween Artwork Coming Up ~~~~~
10/7 Starry Nightmare
https://www..../event/639873
10/8 Mrs. Halloween
https://www..../event/635070
10/9 Halloween Gnome
https://www..../event/639891
10/10 Snoopy Halloween
https://www..../event/642507
10/12 Eyes Aglow On Halloween
**This is a BLACK LIGHT class!
https://www..../event/642526
10/14 Hallow-Queen
https://www..../event/639890
10/1 Blooming Jack-O-Lantern
https://www..../event/645213
10/15 Van Gogh's 'Starry Night' Halloween!
https://www..../event/637110
10/16 Haunted Moon
https://www..../event/639898
AND MORE!!!
Continue to check out the calendar as we get closer to October 31st! We will have lots of fabulous options for everyone!
~~~~~ Private Parties ~~~~~
Host the best night ever! Your guests don't need art experience to have a good time. One of our local artists will guide the group through every step of the painting. Your party will have a private room, complete with all the little extras to make the night run smoothly.
With a private painting party, you get to call the shots! Ask us about custom paintings, drink specials, catering partnerships and music playlists.
((Make It A Party The Whole Office Will Love)) - And benefit from!
TEAM-BUILDING EVENTS…
There's a strong correlation between employee retention and the quality of team relationships. The fun and easygoing nature of paint and sip is great for team bonding. It also relieves stress! Paint and sip together, or just paint – the team building benefits are the same.
For companies, group painting has a hidden benefit: It encourages team members' brains to work in new ways, and jump-starts creative thinking and problem-solving abilities.
At Pinot's Palette, we're flexible, detail-oriented and offer a variety of options. Our team building events are easily and frequently adapted for client appreciation, fundraising events and office holiday parties.
~~~~~ Fall & Thanksgiving ~~~~~
**And you know how this time of year FLYS BY… Get some art made to display for Thanksgiving, or to make now and hang all Autumn long!
10/2 Flowers & Pumpkins
https://www..../event/642512
10/6 Stacking Pumpkins
https://www..../event/639892
10/9 Autumn Monogram
https://www..../event/642647
10/11 Oh My Gourd
https://www..../event/642158
10/12 Pumpkins and Flowers
https://www..../event/640747
10/15 Picking Perfect Pumpkins
https://www..../event/637111
Share See the FULL calendar here | The Best Halloween Party Themes