Celebrate Your Gals This February 13th!
**This year, make your ladies your valentines and reconnect with them in our studio or virtually!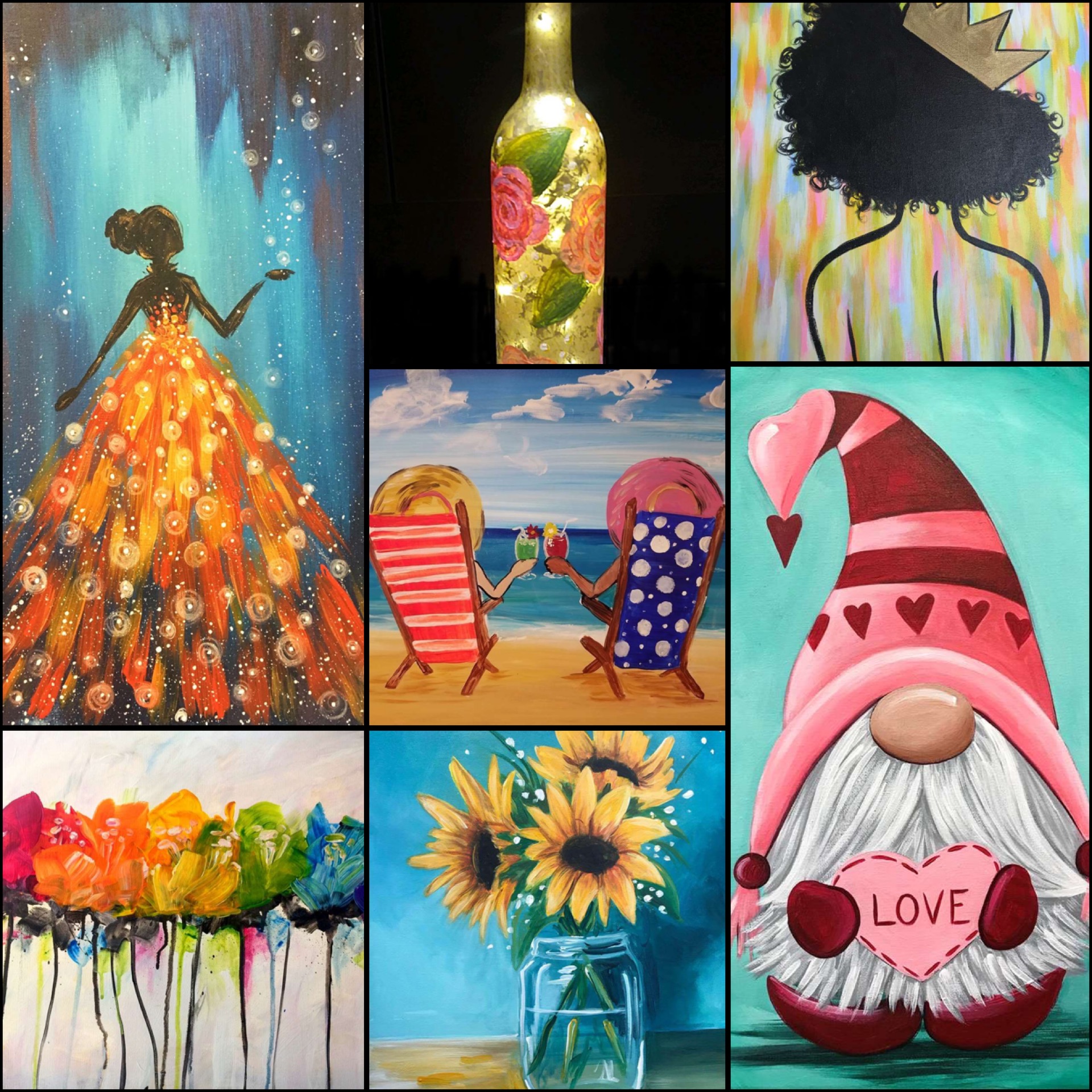 Galentine's Day is February 13th and if you've never heard of this (actual) holiday, you've been missing out! Though there's no need to celebrate girl power and friendship this specific day of the year above the others, it's nice to have a special day where you can enjoy some much-needed time with the girls! Falling on the day before Valentine's Day, you can put this special time of year to good use, whether you have a Valentine on the 14th or not!
As the name would suggest, Galentine's Day is a celebration of female friendship. The term was popularized following the release of an episode of US sitcom Parks and Recreation. Leslie Knope, played by Amy Poehler, explains its meaning while throwing an annual Galentine's Day bash for her friends.
We're HUGE fans of a good old 'Girls' Night Out' (or IN, these days), and for good reason, too! From getting some stress-relief to reconnecting with friends, and having a care-free night or day to enjoy yourself, a get-together with the ladies is just what the doctor ordered!
We've got some excellent artwork ont he calendar that's perfect for you and your girls to create together and enjoy time, spent catching up while you're at it.
Whether you're looking for a great way to spend the night in (We have VIRTUAL Classes), or something to do to get out of the house (Join us IN THE STUDIO), we've got something for everyone!
While ANY of our paintings would work perfectly for your Feb 13th (before or after, too!) celebrations, here's some of our favortive artwork for a fun Galentine's Day 2021:
2/5 Firefly Dance
This painting is full of magic and elegance; a beautiful glowing ball gown made of fireflies and bright bold colors make Firefly Dance the perfect way to bring a little whimsy into your home decor.
(Virtual):
https://www....op-item/26923
2/6 Sweetheart Gnome
Lovely gnome spreading the love to all!
(In-Studio):
https://www..../event/512596
(Virtual):
https://www..../event/512711
2/6 Poppy Prism
Using all the colors in the spectrum will surely brighten the day!
(In-Studio):
https://www..../event/512598
(Virtual):
https://www....op-item/24469
2/7 Queen Of Curls
We are all regal in our own way
(In-Studio):
https://www..../event/513260
2/8 Vintage Rose Wine Bottle
Light up the room with this unique take on a rose bouquet. Our instructors will show you techniques to give your bottle an antique appearance, and how to create beautiful roses that can be personalized in any color.
(In-Studio):
https://www..../event/514045
(Virtual):
https://www..../event/514545
2/10 Beach Besties
SPECIAL EVENT!!!!
These best friends know how to relax and have a great time!
Take a trip and break out of your shell with Barb and Star. Enter for a chance to win a $50 Gift card from Pinot's Palette Brier Creek and a free digital code for the upcoming film, BARB & STAR GO TO VISTA DEL MAR. Winners will be drawn at random from all entries received by 6 PM EST Friday, February 12, 2021.
If you sign up for the class, you are automatically entered. No purchase necessary* -- Enter sign up here:
https://menu...Raleigh-movie
(In-Studio):
https://www..../event/513235
(Virtual):
https://www..../event/513237
2/13 Love Bandit - Celebrate With The Kids!
How about mom and her girls celebrating Galentine's Day with one another and this adorable puppy?!
Puppy love abounds in this delightful painting, perfect for valentine's day or any time of the year
(In-Studio):
https://www..../event/512845
2/13 - Happy Galentine's Day!!!
Sunflowers In A Glass
Sunflowers are the perfect way to brighten up anyone's home! Paint these sunny sunflowers with us for your home or as a gift to bring some cheer to someone special.
(In-Studio)
https://www..../event/507976
(Virtual):
https://www..../event/512846
February 13th - Happy Galentine's Day
I Love Snoopy
Snoopy is Charlie Brown's dog and the neighborhood's favorite beagle. A legend in his own mind and hero on some days but in this case, he certainly saves the day by bringing his friend a Valentine!
(In-Studio):
https://litt.../class/516559