Celebrate 'Women's History Month' 2023 With A Girls' Night!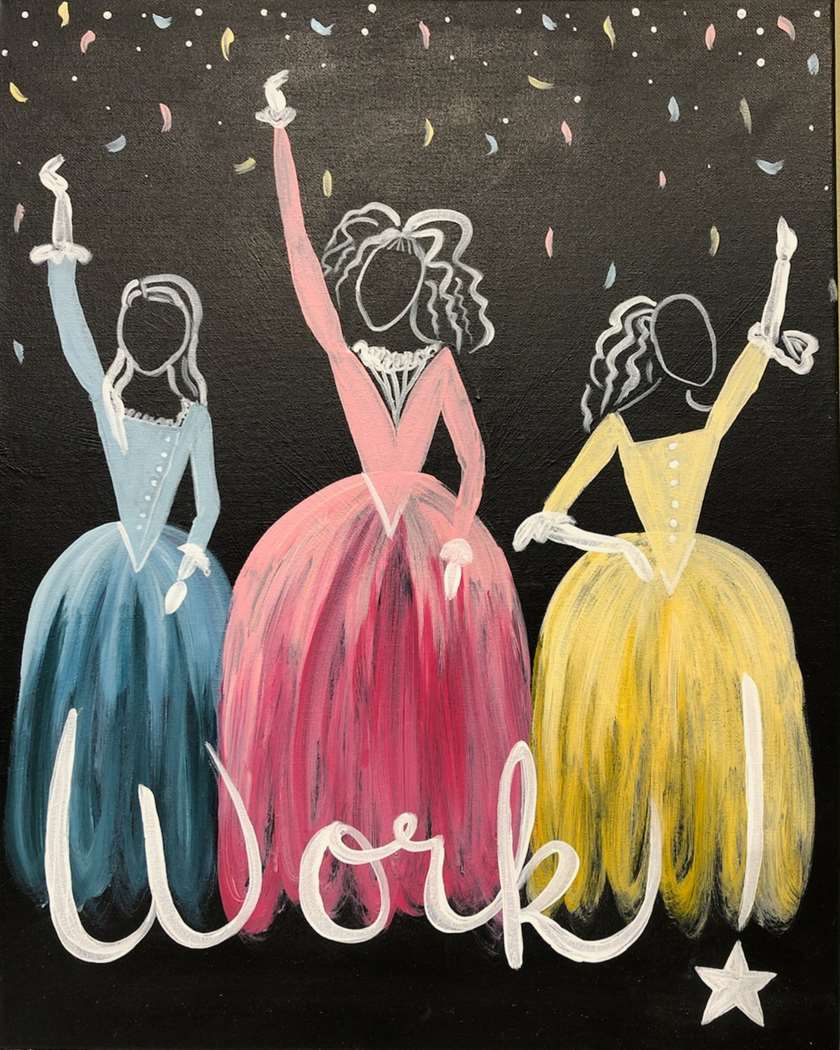 Women's History Month is a celebration of women's contributions to history, culture and society and has been observed annually in the month of March in the United States since 1987. Women's History Month 2023 will take place from Wednesday, March 1 - Friday, March 31, 2023.
*** What To Do This Month ***
(1) Add some new podcasts to your queue.
To be honest, in day-to-day life, there's not often a problem that a good podcast episode can't fix. Learning something new, laughing along with entertaining hosts, and feeling connected to movements and ideas is such a powerful feeling! Here are a few pods to tune into this International Women's Day.
-- Under the Sisterhood
-- The History Chicks
-- Our Body Politic
-- The Professional Homegirl Podcast
-- Woman's Hour
-- Girlboss Radio
-- Encyclopedia Womannica
(2) Donate to organizations around the world that support women and girls.
Do your part to support women and girls in your community and on the other side of the planet by making a donation.
Any amount you can give is meaningful, and if you can, setting up a recurring donation can make a huge impact, all while saving you time in the long run. There are small, grassroots organizations that need your support locally, and in smaller communities, but here are a handful of organizations to spark the giving bug.
-- Global Fund For Women
-- Women's Global Empowerment Fund
-- Malala Fund
-- Educate Girls Globally
-- Outright International
-- Girls Not Brides
-- StrongMinds
-- Days for Girls International
(3) Watch a documentary about women's rights.
Who doesn't love a good documentary? The diverse and expansive stories of women span all industries, continents, and experiences, but if you want to learn a bit more about gender inequality, check out some of these films:
-- 9 to 5: The Story of a Movement (Netflix)
-- Feminists: What Were They Thinking? (Netflix)
-- Reversing Roe (Netflix)
-- This Changes Everything (Netflix)
-- The Janes (HBO)
-- A Secret Love (Netflix)
-- Audrie & Daisy (Netflix)
-- She's Beautiful When She's Angry (Netflix)
-- Miss Representation (Kanopy)
-- End of the Line: The Women of Standing Rock (Peacock)
-- He Named Me Malala (Amazon Prime)
-- Read books about women's rights.
(4) Get your gender studies syllabus started with a few essential reads on women's liberation. Here are a few of our favorites:
-- "Abolition. Feminism. Now." by Angela Y. Davis, Gina Dent, Erica R. Meiners, and Beth Richie (Bookshop) (Amazon)
-- "Bad Feminist" by Roxane Gay (Bookshop) (Amazon)
-- "A Room of One's Own" by Virginia Woolf (Bookshop) (Amazon)
-- "Feminism is for Everybody: Passionate Politics" by bell hooks (Bookshop) (Amazon)
-- "Know My Name: A Memoir" by Chanel Miller (Bookshop) (Amazon)
-- "Untamed" by Glennon Doyle (Bookshop) (Amazon)
-- "Whipping Girl: A Transsexual Woman on Sexism and the Scapegoating of Femininity" by Julia Serano (Bookshop) (Amazon)
*** The Benefits Of A Girls' Night Out ***
(1) GIVES YOU THE CONNECTION YOU NEED
Let's just face it. Guys just don't need to connect like we do. They are perfectly happy watching TV or playing a video game without any meaningful conversation. On the other hand, girls need that connection of verbally sharing all the good and bad things going on in their lives. A girls' night out is the perfect way to gain that connection.
(2) GIVES YOU YOUR GIRL TIME FIX
Girl time is like no other time. While you love your guy and your family, no one really gets you like your girlfriends do. A girls' night out allows you to talk nonstop and get your fix on girl time. There are just some things that you can't share with your guy. There are some things that your family certainly won't get but the girls in your circle of friends really do.
(3) LETS YOU VENT
Venting is so helpful for women. It allows you a way to get whatever is bothering you off of your chest. A girls' night out is a great way to have a nice vent session. You can vent; your friends can vent. Unlike venting to your guy, your girlfriends aren't going to try to fix it quickly so the discussion is over.
(4) GETS YOU GREAT ADVICE
While girls are more than happy to sit and listen to a friend vent, they are also great to help you hash through a problem. Your girlfriends can listen with empathy and will give you heartfelt advice. They are happy to brainstorm with you as long as it takes to help you come up with solutions. Chances are, by the time your girls' night out is over, you will know exactly how to handle a problem you are facing. You can do the same thing for your friends when they are facing troubles, too.
(5) GIVES YOU AN AMAZINGLY FUN EVENING
A girls' night out is so fun. Yes, you can have fun with your guy, your family or your children. But there is something unique about the kind of fun you have on a girls' night out. It is just a time to relax. You can talk and laugh to your heart's content. I recently went out with a friend and later thought how I had forgotten how much fun a girls' night out was.
*** Join us for a painting an wine class with your bffs ***
Here are some of our faves coming up:
March 8th - International Women's History Day!
'Work!' (*Painting is shown, above)
Three sisters looking for a mind at work!
https://www..../event/669922
And More:
3/12 Hippity Hoppity - Wooden Porch Leaner -
https://www..../event/662683
3/17 Spring Mountain -
https://www..../event/668592
3/18 Modern Bouquet -
https://www..../event/669971
3/19 Sunny Sunflower - Wooden Porch Leaner -
https://www..../event/673821
3/19 Sunflowers In A Glass -
https://www..../event/669953
3/21 Spring Hitchhiker -
https://www..../event/673969
3/22 Lilacs In A Glass -
https://www..../event/673964
3/26 Floral Delight -
https://www..../event/669968
3/28 Modern Farmhouse Chic -
https://www..../event/674369
3/29 Field Of Sunflowers -
https://www..../event/674230
Share The History Of Women's History Month | Come Paint With Us!