All About Sweet Wine!
Our studio knows a thing or two about the various types of wine out there...
We ARE painting and wine studio, after all :)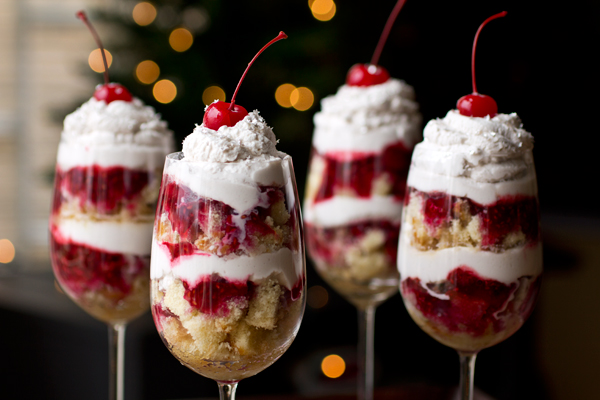 We've been proudly serving some delicious wines in our studio since
we opened our doors, often referring to it as, 'Liquid Creativity'!
When trying something new, especially a creative activity like a painting class, sometimes a glass of wine or beer can help you to relax and get into the creative mindset. While we always try to have a wide-variety of wines from white to red, sparkling to flat, and sweet to bold, we do enjoy trying new kinds, changing it up for our customers from time to time.
There are lots of wine varieties out there and today, we'd like to discuss 'sweetness' in wine, including what makes wine sweet, which wines are considered sweet wines, and what each of those pair well with, in pertinence to food!
Though we enjoy providing information in wine, all year long, we thought this would be a great time of year to talk about sweetness in wine, as December is typically the biggest month for wine's share of alcohol sales… and we can understand why.
This month, we're all doing things like hosting people for holiday dinners and New Year's Eve parties; We're bringing wine to loved ones' homes, giving it as gifts, and are likely, staying personally-stocked to help us get through the stress of the season! :)
For all of your gift recipients and guests who are fans of sweet wine (or if you're planning to serve some at the end of a fancy dinner or with desserts), then having a good idea about the various sweet wines out there, might be helpful!
All About Sweet Wine:
The subjective sweetness of a wine is determined by the interaction of several factors, including the amount of sugar in the wine, but also the relative levels of alcohol, acids, and tannins. Sugars and alcohol enhance a wine's sweetness; acids (sourness) and bitter tannins counteract it.
"Some of the greatest dessert wines in the world, Port being one of them, get their sweetness from fortification. Simply put, fortification is the process of adding a distilled spirit, generally brandy, to the base wine; at what point the distilled spirit is added will determine the effect. Notable examples of fortified wines include Port, Madeira, Sherry, and vin doux naturels, specifically Banyuls, Rivesaltes, and Muscat de Beaumes-de-Venise.
When the distilled spirit is added before fermentation is finished, the high alcohol in the distilled spirit will kill the fermenting yeast in the base wine, leaving behind unfermented residual sugar. (Port is an example of wine that undergoes fortification prior to fermentation being complete.) However, keep in mind that not all fortified wines are sweet. In Sherry production, for example, the distilled spirit is added toward the end of fermentation, resulting in a drier product."
----------------------------------------------------------RED WINES---------------------------------------------------------------
SWEET
-Port- dark chocolate truffles, apple crisp, cheesecake, and flan
-Banyuls- chocolate, but it can also be useful when pairing desserts that contain berries, toffee and caramel, and coffee.
-Maury- mixed dry fruit, prunes, dates, tapas, melon, gâteaux, ice cream and sorbets
-Zinfandel- Considered sweet by many, but is more of a semi-sweet wine, in comparison to other sweet ones
——pairs well with seafood stews and soups, as well as seared or grilled fish, also aged cheddar and aged gouda
VERY SWEET
-Tawny Port- hard cheeses like cheddar, with nuts and dried fruits
-Vin Santa Rosa - goat cheese, mushrooms, duck, turkey, and apples
-----------------------------------------------------------WHITE WINES------------------------------------------------------------
SWEET
-Moscato-salty nuts, soft cheeses like toast cheese or Brie, charcuterie, or antipasto
-Gewürztraminer- fruit tarts and creamy blue cheeses.
VERY SWEET
-Late Harvest White Wines - warm brioche and crème brûlée
-Ice Wine- hard, aged cheese (parmesan and gruyere), toasted salted nuts, tuna sashimi
-Auslese Reisling - dishes that combine sweet and savory flavors like caramel corn, monte Cristo, and chicken and waffles
-Sauternes - soft cheese, blue cheese, fruit tarts and other fruit-based desserts
BONUS:
*Though we know the idea of 'Leftover wine' might be an unfamiliar one, sometimes there's a bunch of half bottles that are about to expire (say, after a party).
Check out these delicious dessert recipes that use leftover wine in an interesting way:
https://vine...eftover-wine/
Remember to keep our studio in mind as a great way to spend time this season! Bring loved ones and out of town guests in to enjoy some wine, painting, music, and more! You'll have fun, bonding over this memorable experience and everyone will leave with a hand painted souvenir!
Take advantage of our 'The More, The Merrier' deal and save money with the more seats you buy! You can gather all of your friends and family together in one place, to participate in a super fun activity AND save a little while you're at it! Sounds great, doesn't it?!
https://www....inotspalette-
*And remember that in our studio, we have wines that range from light and sweet to heavy and bold-flavored. White and reds, blends, and sparkling wine… and even some beer for the non-wine drinkers!
You can check out our menu, but do keep in mind that we change our varieties from time to time, to try out new and delicious wines!
https://www....-mind/barmenu
We do always keep an assortment of sweet wines at the bar, however! Our customers are all there, looking for something different in their wine profile so there will be something for everyone!
We hope to see you all, soon, at Pinot's Palette, Brier Creek where you'll paint, drink, and have fun!
Cheers!
Share Sign up for a painting class! | Buy some gift certificates!