We're Back And We Can't Wait To See You Again!
We're open and ready to see you all again, soon!!!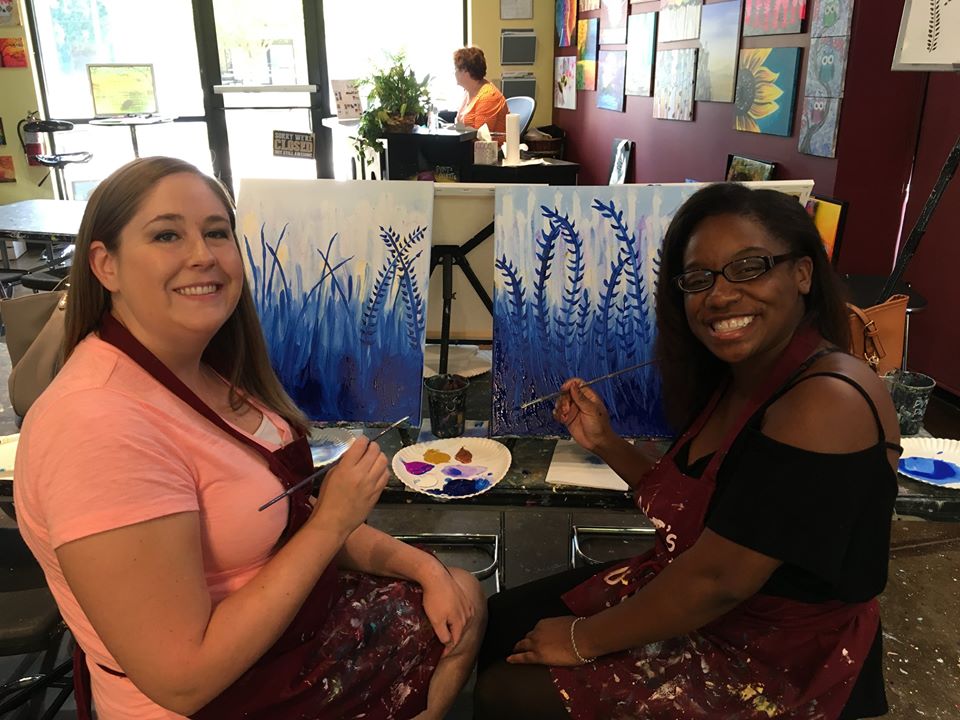 These past few months been quite the long road for us here at Pinot's Palette, as they have been for all of you, as well.
So many other small businesses throughout the United States (and the world!) have also great felt the effects of the closures and social distancing and we're understand it so well.
Now, we're among the lucky ones who're finally allowed to open our doors again, but we continue to think of all the others that aren't yet granted that privilege.
It's been incredibly difficult to not know what's going to happen and even more so… when.
But, back we are and we couldn't be happier!
This week, we've been given permission to let a small amount of customers into our studio (and our lives!) again, and it feels so great!
We've cleaned the studio from top to bottom, refreshing it from corner to corner and taking all of the necessary precautions for our re-opening.
With some fun and bright artwork on the calendar for 'In Studio' Classes (finally!), we're taking the slow steps of getting back into business and we could not have done this without YOU.
Right now, we'd like to take a few minutes to THANK YOU ALL so very much for the immense support and love you've shown us these past few weeks.
In true fashion of the customers we've always known and loved, you've reached out to us more times than we can count and given us your kind words and good vibes and we can't thank you enough.
From emails and messages on social media, to everyone who has supported us with our 'Paint-At-Home Kits' and our 'Virtual Live Classes', you've been our rock and we love you all.
We can't wait to see all of your smiling faces in the studio again as we paint together and enjoy some wine and music; We'll let the outside world and the problems of life slip away for just a few hours as we all make some art together and take comfort in the fact that we're slowly but surely moving forward.
There's something to be said for taking some time for yourself and making some art, as both are great ways to de-stress and shed some positive light onto your mental health.
We're socially distancing, yet enjoying ourselves as always at Pinot's Palette as we Paint, Drink, and Have Fun!
See You All Soon!!!
***Remember to take advantage of our 'Live Virtual Painting Classes' AND our 'Take Home Paint Kits'! Too!!!
We're still offering both options for those who aren't able to get seats in classes and those in the sensitive categories who may need to continue to stay home right now.