Meet The Artist - Blair Heilman
We Love Blair!.... and once you've had a class with our fantastic artist, you will too!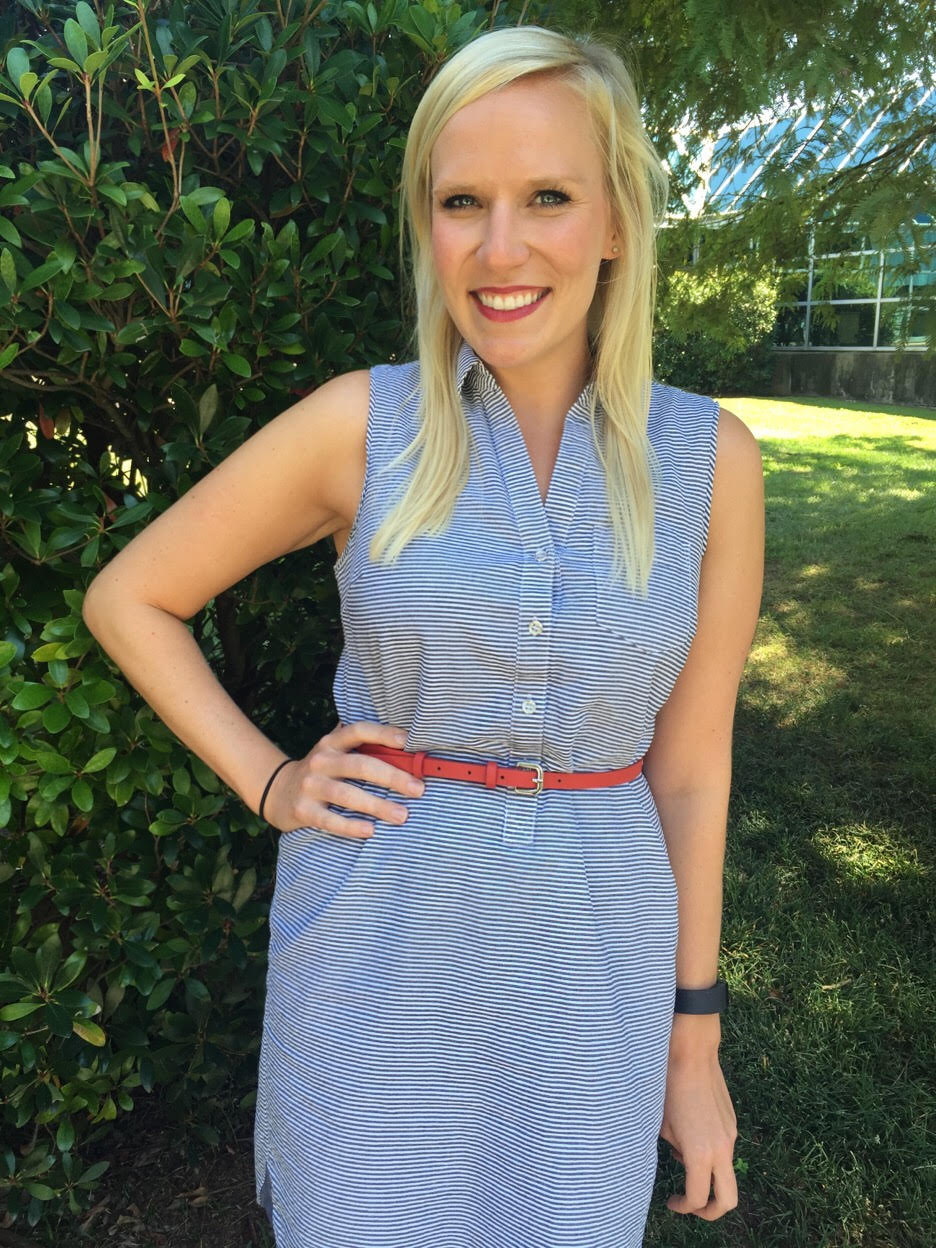 If you've been to our studio, you've very likely had a class with the lovely and incredibly talented, Blair Heilman. Blair has been working at the studio for a while, and we're so happy to have her as a part of our Pinot's team, here in Raleigh! She works hard, helping many of our customers find their artistic talent and constantly giving great painting lessons! Next time you're in the Brier Creek area, come in and take a class at our studio... and who knows???... you may just have Blair as your instructor!
Blair is a native of North Carolina and the Triangle. She grew up in Cary, NC, and graduated from North Carolina State University in 2013, where she obtained a degree in 'Business Administration.' After college, she started working at 'IBM' in supply chain . Shortly afterwards, she attended a 'paint and pour' event and was inspired to begin practicing and refining the art of acrylic painting.
Painting has become a passion for Blair and she says it, "helps her tap into her creative side and de-stress at the end of the day." After three years of study, Blair joined our amazing team at Pinot's Palette. Her favorite part of teaching is helping others create and have fun. Recently, Blair has moved to 'Cisco Systems' but, fortunately for us, she continues to pursue her love of art and teaching!!!
We offer so many wonderful paintings at Pinot's Palette, Brier Creek. With a wide variety of painting styles and subjects to choose from, there something for everyone! Bring friends and family with you to join in the fun during this unique night out experience. Painting and wine.... what a perfect match!
Check out our website to view the calendar. See the dates, times, and paintings for each class, and sign up online as well! You can also stop in or call for more info or assistance in registering for a class. We hope to see you there and so does Blair! She's eager to meet you all and assist you in creating your very own artwork. It's always a fun time, getting creative and having a beautiful painting at the end of class to bring home with you!
Cheers!