Living Sustainably This 'Earth Day' (& All Year Long)
Living sustainably is about making conscious choices and taking steps towards a more sustainable lifestyle. Every small change you make can have a positive impact on the environment and contribute towards a more sustainable future. If we all do our part, it's a wonder what a difference we could make.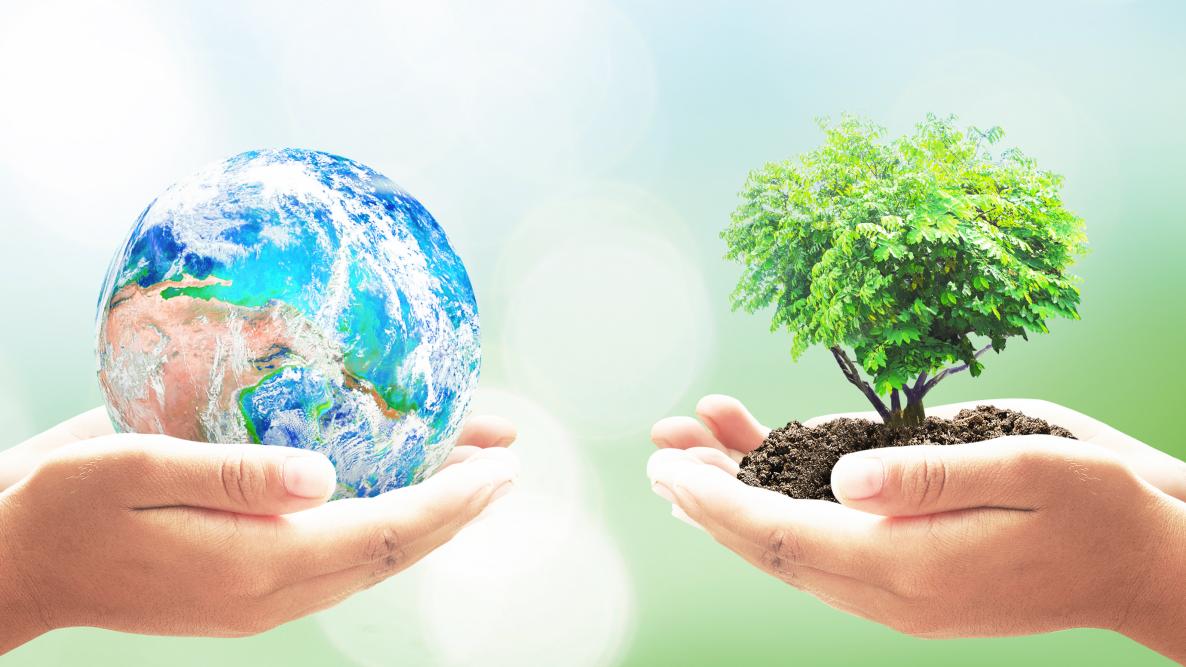 Each year, on April 22nd , Earth Day is celebrated. This 'holiday' is a day to raise awareness about environmental issues and encourage people to take action to protect the planet. Earth Day was first celebrated in 1970 and is now observed in more than 190 countries around the world.
On Earth Day, people often participate in activities such as cleaning up litter, planting trees, or attending environmental rallies and events. It's also a good time to reflect on your own daily habits and see how you may be able to make changes to live more sustainably and reduce your environmental impact.
Here Are Some Ways To Live Sustainably This 'Earth Day' (& And All Year Long):
1. Reduce, Reuse, & Recycle.
Reduce the amount of waste you generate by using reusable products and packaging, and recycle everything that can be recycled.
2. Use Energy-Efficient Appliances And Light Bulbs.
Choose appliances and light bulbs that are energy-efficient, and turn them off when not in use.
3. Reduce Water Usage.
Fix leaks and use low-flow showerheads and toilets. Don't let the water run while brushing your teeth or washing the dishes.
4. Eat Sustainably.
Choose locally-grown, organic, and non-GMO foods. Reduce meat consumption and choose sustainable seafood.
5. Reduce Transportation Emissions.
Walk, bike, carpool, or use public transportation whenever possible. Choose a fuel-efficient vehicle if you need to drive.
6. Use Natural Cleaning Products.
Choose cleaning products that are free of harsh chemicals and are environmentally friendly.
7. Buy Sustainable Products.
Choose products made from sustainable materials and produced using sustainable practices.
8. Support Sustainable Initiatives.
Support organizations that work towards sustainability and advocate for sustainable policies.
---> Join Us For A Painting & Wine Class At Our Studio In Raleigh! We use empty wine bottles for other art projects, and recycle the rest; We encourage you to bring some snacks in to enjoy with your class… Bring them in a washable/reusable container to cut down on waste, too! :)
** Here are some of our favorites, coming up this month:
4/8 Live Laugh Llama -
https://www..../event/680097
4/8 Rainy Day Shroom -
https://www..../event/680099
4/10 Marble Art: Pour Painting!
This immersive, expressive type of pour art painting is so cool! It is a fun experience, easy to make and looks very professional. Select the colors you want to create a one-of-a-kind masterpiece, specific to your taste and home's décor.
https://www..../event/685503
4/14 Misty Mountain Galaxy -
https://www..../event/675413
4/15 Les Lavendes -
https://www..../event/680098
4/15 Snowy Little Mountains -
https://www..../event/679708
---> Eager to paint but interested in making some artwork, virtually?
We offer Take-Home Paint Kits where you can create from the comfort of your own home.
11x14 and 16x20 Paint at Home Kits from $25
https://www....paint-at-home