The History Of Martin Luther King Jr Day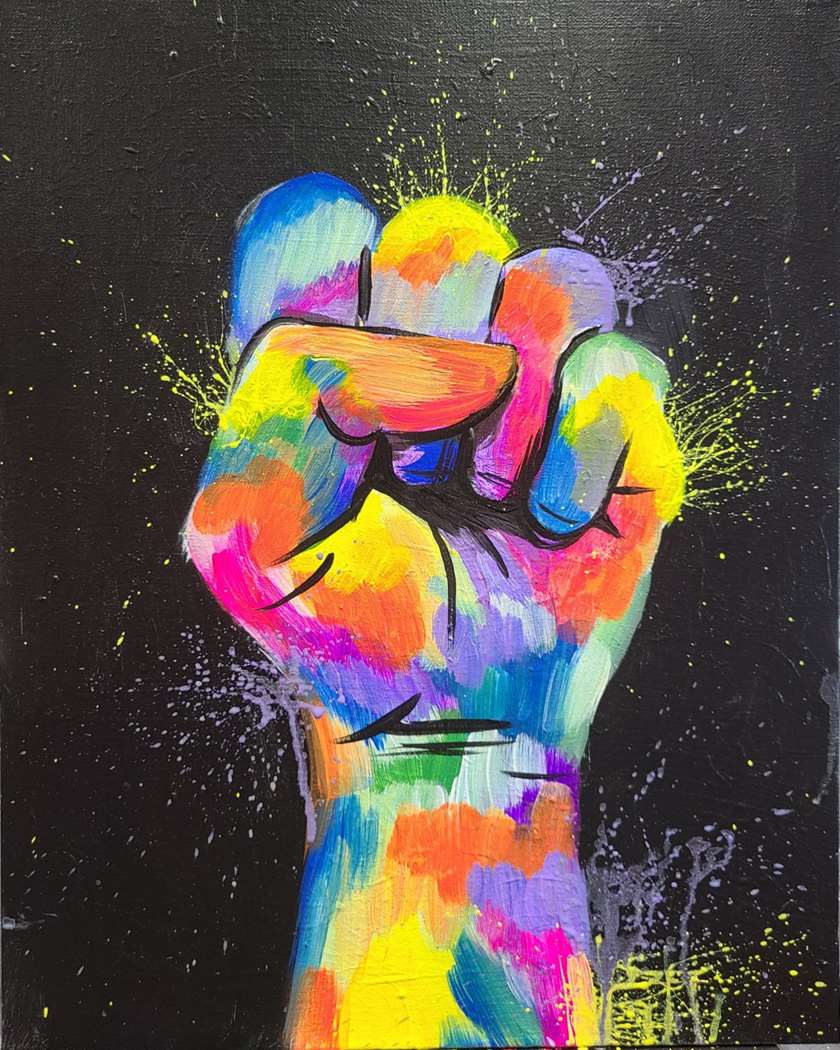 THE HISTORY OF MLK DAY
All About The 15 Year Battle For MLK Jr Day~
On Martin Luther King Jr. Day, the entire nation pauses in remembrance of a civil rights hero. At least, that's the point of the federal holiday that takes place on the third Monday of each January. MLK Day was designed to honor the activist and minister assassinated in 1968, whose accomplishments have continued to inspire generations of Americans.
But though the holiday now graces the United States' federal calendar and affects countless offices, schools, businesses and other public and private spaces, it wasn't always observed. The fight for a holiday in Martin Luther King Jr.'s honor was an epic struggle in and of itself—and it continues to face resistance in the form of competing holidays to leaders of the Confederacy.
On November 2, 1983, President Ronald Reagan signed the King Holiday Bill into law, designating the third Monday in January a federal holiday in observance of civil rights leader Dr. Martin Luther King, Jr. The legislation to recognize Martin Luther King Jr. Day was first introduced just four days after his assassination on April 4, 1968. Still, it would take 15 years of persistence by civil rights activists for the holiday to be approved by the federal government and an additional 17 years for it to be recognized in all 50 states. Today, it is the only federal holiday designated as a national day of service to encourage all Americans to volunteer and improve their communities.
Despite the national fervor inspired by King's death, the bill to create a holiday in his honor languished for years with limited congressional support. However, Democratic Michigan Congressman, John Conyers, who first proposed the bill on April 8, 1968, was not deterred. He continued to reintroduce the legislation every year with the support of the Congressional Black Caucus, which Conyers helped found.
In 1979, on the 50th anniversary of King's birth, the bill finally came to a vote in the House. However, even with a petition of 300,000 signatures in support, the backing of President Jimmy Carter, and testimonials from King's widow, Coretta Scott King, the bill still was rejected by five votes in the House. Republican Missouri Congressman Gene Taylor led the opposition, which cited the costs of an additional federal holiday and traditions which exclude private citizens from receiving recognition with public holidays named in their honor.
Even though it failed to pass in the House, public support for the bill continued to grow, in no small part due to musician Stevie Wonder. The Motown singer and songwriter's 1980 album "Hotter Than July" featured the song "Happy Birthday," which served as an ode to King's vision and a rallying cry for recognition of his achievements with a national holiday.
Wonder continued to spread his message with regular appearances alongside Coretta Scott King at rallies. He also capped a four-month tour with a benefit concert on the National Mall, where King delivered his famous "I have a Dream" speech 18 years earlier.
When the bill again made it to the house floor in 1983, fifteen years after King's murder, support was overwhelming. Working together, Coretta Scott King, the Congressional Black Caucus, and Stevie Wonder amassed a six million signature petition in favor of the holiday. The bill easily passed in the House with a vote of 338 to 90. However, when the bill moved onto the Senate, Republican North Carolina Senator, Jesse Helms attempted to dismiss the legislation by submitting documents alleging that the civil rights leader harbored ties to the communist party. Outraged by the personal attack on King's character, Democratic New York Congressman Daniel Patrick Moynihan threw the more than 300 page binder to the ground and stomped on what he described as a "packet of filth." After two days of debate, the bill passed in the Senate and President Ronald Regan reluctantly agreed to sign it into law.
***** JOIN US IN THE STUDIO for The Holiday Weekend *****
Grab the family and paint with us in the stuio (*Or at home)…
Come in for a girls' night, a date night, or any other reason.
It's always a great time to paint and when you have extra time for a holiday weekend off, we're here to give you something creative and unique to do.
Here's what's coming up::
Friday 1/13
(1) Majestic Moonlight
Make It A Date Night!
There's nothing better than a magical, glowing moon over a peaceful lake!
https://www..../event/653650
(2) Japanese Winter
This dreamlike painting just makes you wish you were at this place having a "Zen" moment.
https://www..../event/651383
Saturday 1/14
(1) Pretty Silhouette
Make It A Girls' Night Out!
What a pretty and elegant figure. This stunning beauty is a delight to paint.
https://www..../event/659535
(2) Waterlillies, Monet Style
https://www..../event/661604
(3) Winter Sunset
There's not much that can top the beauty of a sunset during the winter. Paint this lovely snowy scene with us this winter!
https://www..../event/660219
(4)To The Moon And Back
Date Night!
Tell them you love em' to the moon and back and join us to paint this beautiful couples set!
https://www..../event/658954
Sunday 1/15
Rainy Day Shroom
Under the canopy of the mushroom two snails share a rainy day kiss
https://www..../event/669867
(2)Falling For Paris
The Perfect Date Night!
The dreamy romantic feel of Paris is something that always inspires a kiss in any season but the mystery of the umbrella adds to the elegance of this painting and the metallic paint makes it so shiny too! Love hanging this one somewhere in the home it catches the light!
https://www..../event/649691
Monday 1/16
(1) Dinosaurs In The Mist
Bring The Whole Family!
Take a step back through time, when dinosaurs roamed the earth, in this misty landscape.
https://www..../event/667122
(2) Solidarity (**Photo, above)
https://www..../event/667120
Share Come Paint With Us This Holiday Weekend | More About This Holiday