June Is LGBT Pride Month! Join Us For A Special Painting Class To Celebrate The 50th Anniversary!
It's Pride Month and people are celebrating all month long! This year is an extra-special one, as it marks the 50th anniversary!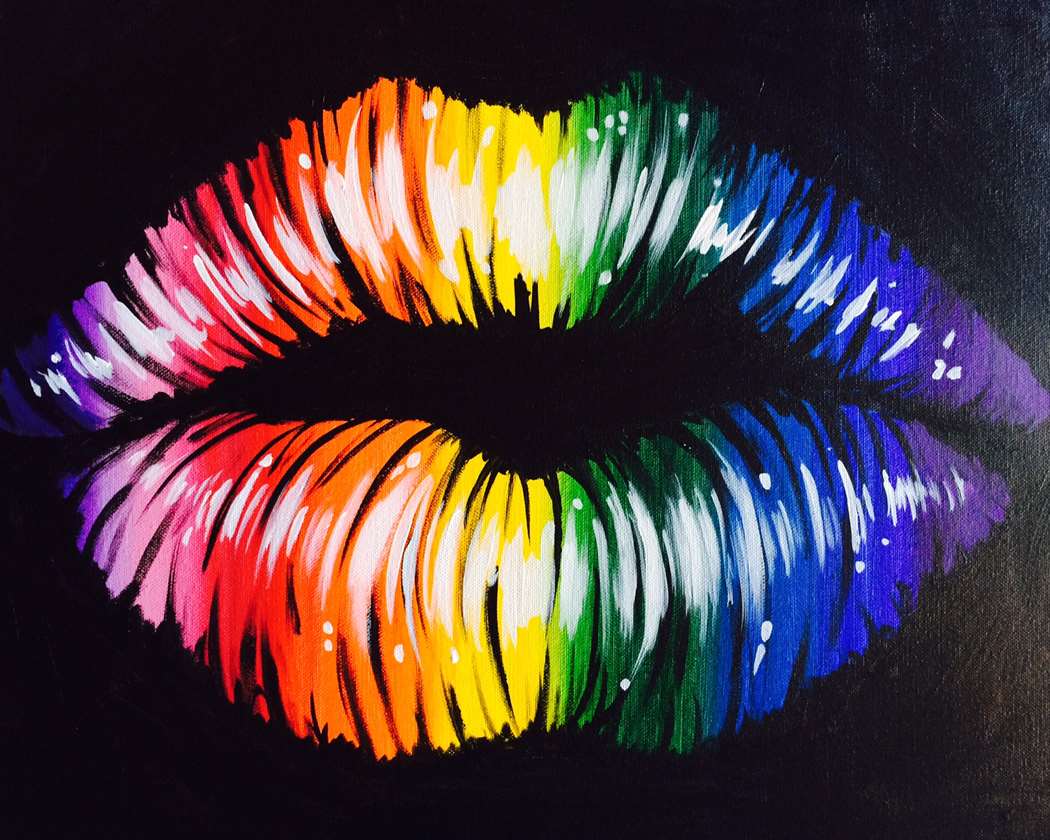 Lesbian, Gay, Bisexual, and Transgender Pride Month (LGBT Pride Month) is celebrated annually in June to honor the 1969 Stonewall riots, and works to achieve equal justice and equal opportunity for lesbian, gay, bisexual, transgender, and questioning (LGBTQ) Americans. In June of 1969, patrons and supporters of the Stonewall Inn in New York City staged an uprising to resist the police harassment and persecution to which LGBT Americans were commonly subjected. This uprising marks the beginning of a movement to outlaw discriminatory laws and practices against LGBT Americans.
Today, celebrations include pride parades, picnics, parties, workshops, concerts, and other LGBT Pride Month events that attract millions of participants around the world. Memorials are held during this month for those members of the community who have been lost to hate crimes or HIV/AIDS. The purpose of the commemorative month is to recognize the impact that LGBTQ individuals have had on history locally, nationally, and internationally.
*** *** *** *** *** *** *** *** *** *** Join us on June 20th for a special painting class! *** *** *** *** *** *** *** *** *** ***
We'll be painting, 'This Kiss' (from 7-9pm) --- picture of the artwork, above
Take pride in your kiss! Painted in an array of rainbow hues, this stunning lip print is one of our customers' favorites! The bright and bold lips are surrounded by a dark background, adding to the dramatic and captivating image that will brighten any room. Come in with your friends, family, or significant other to create this stunning work of art and take it home to display in your home and always remember the fun time you had, making it!
SPECIAL: Use Code: takepride for 50% off of your second class when you have two classes in your cart.
((This code is only valid for this class))
*Sign up:
https://www..../event/340833
*** *** *** *** *** *** *** *** *** *** *** *** *** *** *** *** *** *** *** *** *** *** *** *** *** *** *** *** *** *** *** ***
OTHER CELEBRATIONS & Ways To Get Involved:
-- The White House is holding an LGBT Pride Month Champions of ChangeVideo Challenge to explore the stories of unsung heroes and local leaders who are leading our march towards a more perfect union. In early June, you will have a chance to weigh in and help identify finalists that will be featured as Champions of Change at an event at the White House!
http://www.w...deo-challenge
-- Check out the It Gets Better Project(link is external). Take the pledge to speak up against hate and intolerance whenever and wherever you see it. Watch videos from folks who know "It gets better," or submit a video of your own.
https://itgetsbetter.org
-- In support of the goals of Lesbian, Gay, Bisexual, and Transgender Pride Month, the National Child Traumatic Stress Network(link is external) has compiled a list of helpful links for youth, parents and caregivers, mental health and child welfare professionals, and educators.
https://www....lic-awareness
***AROUND THE AREA... Take part in one of these celebrations of the LGBT community in YOUR community this month <3 <3 <3
https://www....triangle.html
June 23 (6-9pm)
Flourish Market 713 Tucker St, Durham, North Carolina 27603
In celebration of pride month, join us for a riveting and informative panel discussion with leading, LGBT, female entrepreneurs Susie Silver, Tracy Trellis Gori, Marissa Monroe and Paige Goss.
(More info and get tickets):
https://www....h-pride-event
We're looking forward to seeing you throughout the month for some of the fun classes we're offering on the calendar (listed on the link at the bottom of the page), or especially for our special class above!!!
In addition to our public classes, we're also always offering private events where you can book our studio for a special event!
**Private Parties:
https://www....ivate-parties
**Corporate Events: building events:
https://www....porate-events
**Kids' Parties:
https://www....ainting-party
**Mobile Events:
https://www....ainting-party