Bring The Stunning Sights Of Fall, Inside Your Home!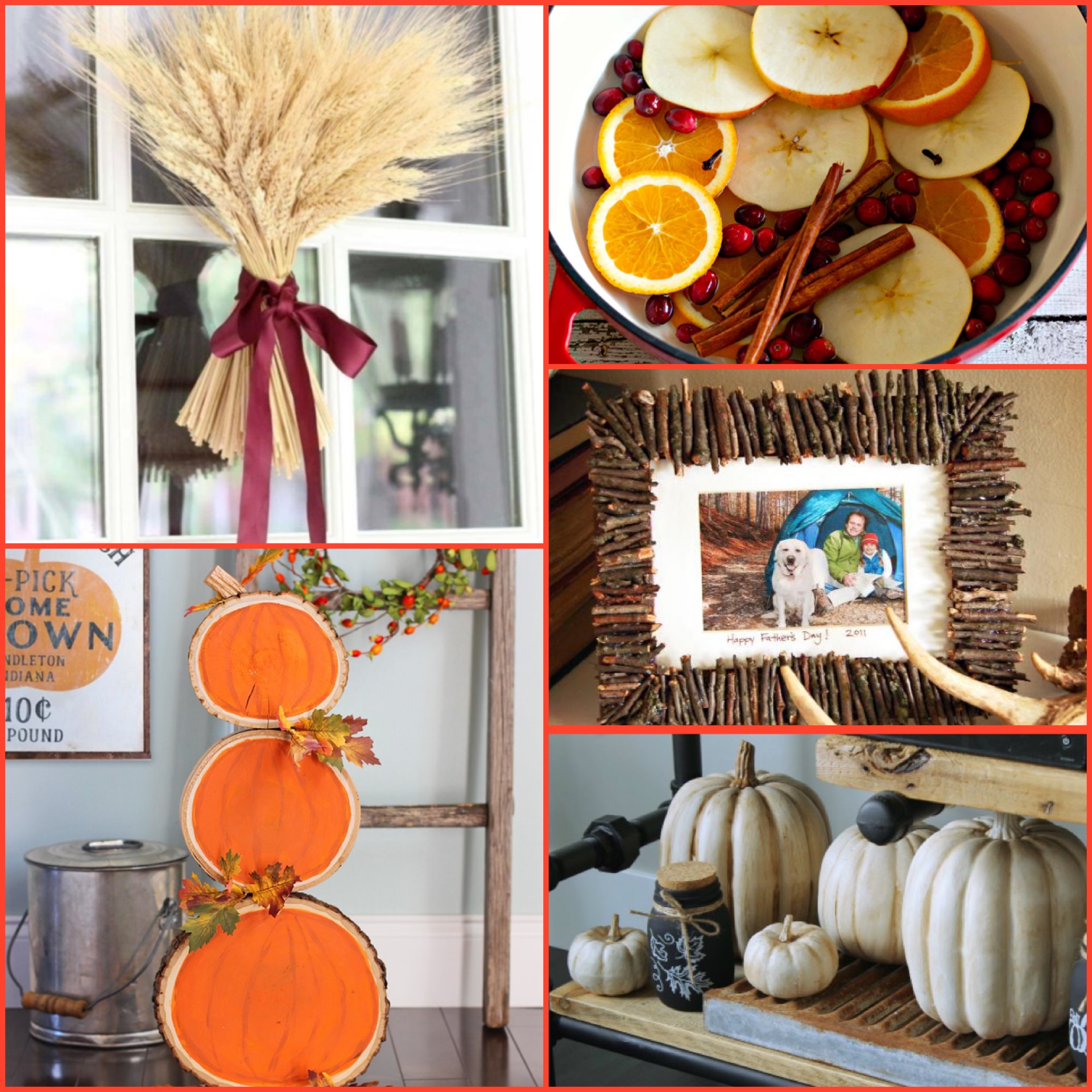 —— ARTWORK THAT BRINGS OUTDOOR BEAUTY, INDOORS ——
10/1 Pumpkin Trio
Paint Virtually
https://www....-pumpkin-trio
10/2 Flowers & Pumpkins
https://www..../event/642512
10/6 Stacking Pumpkins
https://www..../event/639892
10/8 Cool Autumn Morning
https://www..../event/633394
10/9 Autumn Monogram
https://www..../event/642647
10/11 Three Sunflowers
https://www..../event/640723
— LEAVES —
Leaf bowl:
http://blog....ve-leaf-bowl/
Leafy placeards:
http://sayye...f-place-cards
Fall leaf topiary:
https://www....-topiary.html
Mason jar candle holder:
http://spark...ag/mason-jar/
Remember when you used to find the prettiest leaves and flatten and seal them with wax paper? It's still fun to do and will leave you with more ways to use those real, colorful leaves this season! This would make a great experiment to do with he kids as you get to indulge in a touch of nostalgia from your own childhood!
https://www....ith-wax-paper
— PINE CONES—
Garland:
https://bren...cone-garland/
Toss a bunch into an apothecary jar and display for decor or use for a cute table centerpiece
Wreath-
https://www....econe-wreath/
Layer some in a pretty basket with a strand of lights for a festive decoration. Would look cute on the fireplace hearth
Pine cone wreath:
https://www....necone-wreath
Ombre pinecones
http://www.w...13/09/diy-fri
—WHEAT —
Stack it in a vase or other pretty container. Add some burlap or pretty fabric around the glass for an instant, stylish centerpiece
Put into 4 mason jars, painted with the color of your choice and scuffed up to look rustic. Add the letters F-A-L-L to the front of them and voila! A perfect fall display! Try it not the fireplace mantel!
Tuck some pieces into a ribbon-tied both napkin for a fancy dinner where the table is set to the nines (like your Thanksgiving meal)
Make a wreath
https://www....wheat-wreath/
Bundle a bunch of it together and tie with a pretty satin bow to hang on your door:
https://juli...heave-wreath/
Centerpiece, perfect for Thanksgiving:
http://www.u...-centerpiece/
— ACORNS —
Arrange them on a platter or fill a vase with them. You could put a ring of them around a pillar candle
Painted acorns:
https://www....t-acorns.html
Acorn wreath:
https://www....fall-pictures
*More acorn craft ideas:
https://www....-craft-ideas/
—PUMPKINS —
Decorate them- any way is fun and the kids will love to help. Painting them is a great way to add color and pattern with endless possibilities!
Carve them- do a pattern or simplistic design or a modern and stylish take on the old face carvings
DIY rustic pumpkins
http://www.w...tic-Pumpkins/
Gourd centerpiece
https://apum...pumpkin-vase/
— WOOD SLICES —
Holiday ornaments (*or rustic-looking ornaments for any occasion!)
Coasters (Tree branch coasters)
https://www....fts/?slide=31
Paint them orange and add a stem for some cute pumpkin decor!
https://www....ice-pumpkins/
Reversible Wood Slice Pumpkins and Snowman
https://www....man-pumpkins/
—CINNAMON STICKS —
Tie some around a candle for a festive and delightfully-scented sight
Simmering pot potpouri
http://tipnu...-pot-recipes/
Cinnamon stick placeards
https://www....ia?id=3610417
Scrubbing pad pumpkins (use the cinnamon stick for the stem)
http://mysou...ds-repurpose/
— TWIGS —
Twig letters
https://theh...twig-letters/
Wreath:
http://yello...e-wreath.html
Thankful tree (for Thanksgiving)
https://www....hankful-tree/
Twig frame :
https://www....frame-for-dad
*35 cute twig DIY decor ideas:
https://www....-decor-ideas/
**Bonus Craft: —DIY STRAW Scarecrow
https://www....g-a-scarecrow
While you're getting creative, making some decor for your home, why not come in and make a painting of your own to display on your walls?! In our painting and wine classes, YOU get to be the artist and believe us when we say that ANYONE can paint; Whether you're a first time painter like many of our customers, or have been creating your own paintings for years, you'll enjoy our unique style of classes! If you live in or around the Raleigh-Durham area, Pinot's Palette, Brier Creek, is the place for you! Come in with your significant other for a fun date night, your bffs for a fun great girls' night out, or bring the whole family in for a family day class; These creative and fun experiences are always a wonderful way to spend time with loved ones as you make art and memories that will last forever. Remember that the majority of our customers are first-time painters, so you're not alone in trying something new for the first time. One of our talented instructors will walk you through the painting, step-by-step, encouraging your the whole way and assisting you if you need!
When you view our classes on our website, you'll be viewing our schedule for our public classes, but you can also book a painting party with the guest list of your choice! Come in to celebrate a birthday, bridal shower, reunion, retirement, and more with friends and family, sharing their artistic sides, together. Make memories that will last a lifetime with a souvenir to treasure forever with one our classes.
*Learn more about our private parties, here:
https://www....ivate-parties
We also play host to tons of corporate events, too! Why not book your next work party or team building event with us? We offer several styles of paintings that incorporate team building strategies, encouraging the whole office to work together, creating a stunning world of art!
*Read more about corporate events, here:
https://www....porate-events
Finally, in addition to out studio parties, we offer mobile events, off-site! You choose the location and we'll come to you with all of the supplies!
*Learn more about out mobile events, here:
https://www....ainting-party
Share More Ways To Use Natural Items | Check Out Our FULL Class Calendar