Decor Trends for 2017
Thinking about jazzing up your home's interior decor a bit? Not sure where to start or how to make some big changes for little money?? Well, look no further.....we're here to assist!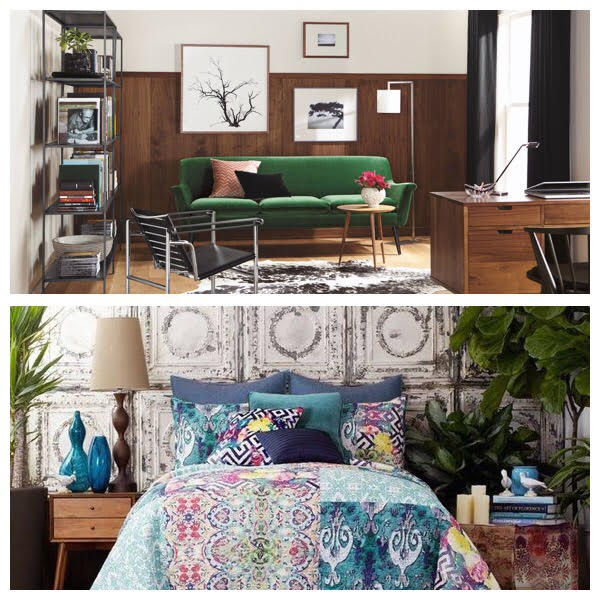 We've been scouting out the most current home decor trends, in preparation for our classes! We want to offer paintings that our customers will want to create and hang in their home, for all to see! Artwork in the home makes a bold statement and can be a piece to create the whole room around!
Some of the top trends can be found on the links below-- check them out!!
Some of our favorites are:
*Green:
-Spring Green: 2017's color of the year is 'Pantone Greenery', a light and fresh Spring green that livens up any space!
-Dark Green: For a more dramatic shade, try a deep, emerald green! It's bold and rich and is taking over this year!
*Bring a little of the outdoor, indoors
Nature gets to come inside in 2017 with these fun ideas:
-Butterflies: A symbol of grace and optimism (these are great for adding a little unexpected color and whimsy into your home)
-Vines and leaf prints: You can incorporate some of those gorgeous green colors into your home this way! Bring some climbing vines, inside (no watering necessary)......think interestingly-patterned wallpaper! Ooo la la
*Pattern and Texture:
-Patterns: Mixed patterns have been trending for a while now, adding richness and playfulness into a room! Have fun pairing multiple colors and patterns together for a unique and interesting look.
-Texture: Lushly rich textures add something special to your decor! From velvet and faux fur, use some soft and subtle textures this year!
-Faux Finishes: Get the look of expensive tile and walls by using a faux-finish technique. This trendy and inexpensive method of creating something unique and upscale for your home is a winner!
*We will be providing some information on how you can create your own faux-finished wall in our September "Fall Out Of Format" class. The painting, titled, 'Fallen Feather' will be a long canvas, depicting a beautiful bohemian style feather! It's sure to look stunning in your home... but that's not all- we will be offering some DIY directions for a project each month with our special paintings and September will be faux-finishes which are huge right now!
NOW for the BEST stuff:
Join us for a little home decor guidance of our own! Throughout August, September , and October we will be trying out some very unique styles and sizes of canvases in our classes! We're "Falling Out of Format" for a while and we're super excited about the results to come! Read more and sign up for our August class HERE:
https://www....homearttrends
However you choose to bring some fresh style into your home, we're sure you'll love it! Something as simple as adding in a single trend, like some velvet pillows or a beautiful deep green vase will pump up your home decor! You can add some fun and flair into your usual style in a small wayfor a big impact. Give it a try!!
Happy Decorating!!!
12 Home Design Trends (According to Pinterest):
https://www....ource=damst):
10 Home Trends That Will Shape Your House In 2017:
https://www....-trends-2017/
Top 10 Home Decor Trends for 2017:
https://www....%3fsource=dam