National Relaxation Day Is Almost Here and Is A Great "Holiday" To Remind Us To Take Some Time For Ourselves As We Relax, Unwind, and De-stress!
August 15 is 'National Relaxation Day'…. How will you spend it?!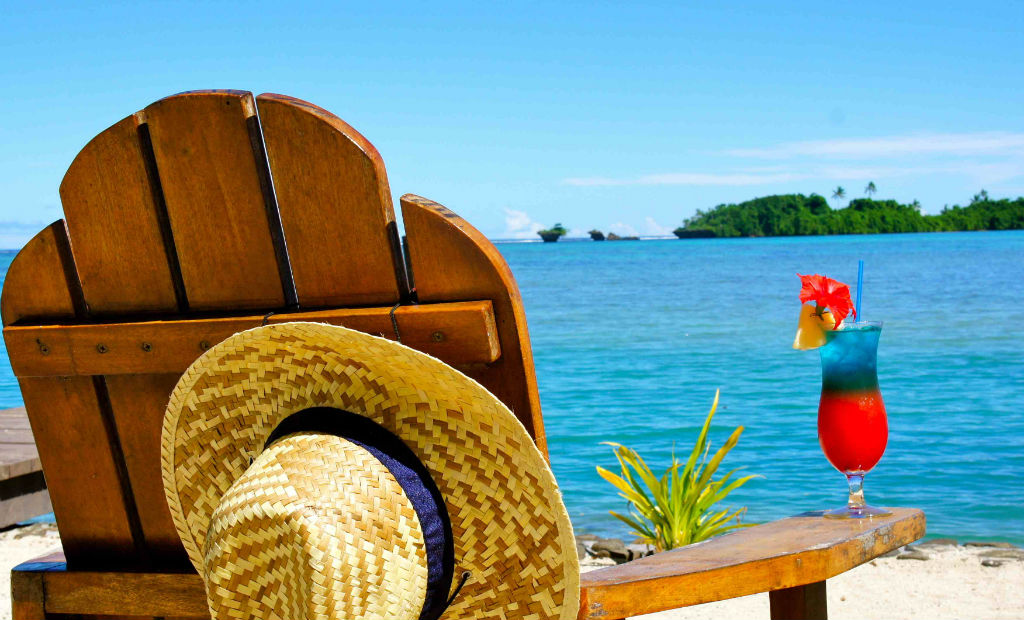 Listen… life can get crazy. We get it. It's the same for everyone out there, and we all handle stress in different ways, but one thing's for sure: Stress, we do, in one way or another and it needs to be tamed.
It's hard to manage stress when we have so many things coming at us, all at once. We have several roles to play: parent, child, friend, employee (or boss), cook, maid, chauffeur, and more! Each one of those roles come with a lot of tasks and it's easy to lose ourselves as individuals as we try and fulfill them.
We have to remember to take care of ourselves if we want to be able to take care of others. We're all important, not just as something to someone else but to ourselves... as the individuals that we are... and we should strive to do something for ourselves (and our mental sanity) as often as possible.
Continue to read on as we've listed a few ways for you to spend 'National Relaxation Day' this August 15 and remember to try one or two of these helpful hints out, every chance you get (not just on August 15).
In addition to the suggestions on ways to relax and de-stress, we've recently had someone reach out to us, concerning an article they had written about breaking down what anxiety and depression are, and how to help yourself push past these boundaries, which are all too common. The author, a woman named Anna, had seen a blog we has posted a while back about a painting and yoga class we were offering. In the blog, we spoke about the health benefits of yoga and how it can greatly contribute to better physical and mental health, sighting some researched reasons why. Anna shared her article about the topic of reliving depression and anxiety, and we wanted to share this information with you all, as well.
Read this amazing article, titled, 'Struggling With Depression or Anxiety? Here's What You Need To Know' which perfectly sums up:
-What anxiety and depression are
-How anxiety and depression affect you
-How you can control anxiety and depression
*Read the whole thing here:
https://doub...-need-to-know
NOW…
Here are a few ways to de-stress, not just on 'National Relaxation Day', but anytime you need to slow down and relax:
(1) Forget About That 'To-Do' List
Most of us have lists with errands, appointments to be scheduled, or jobs to be completed that just never go away. Whether you're a stay-at-home parent or work a full-time job, take this one day off from your to do list. As hard as it may be to let go of the list you like to make… the one that holds all of the answers and time-allotments for the day, give it a try, just for the day. You may be surprised at how free it can feel to just "be" for a while and let your mind and heart guide you throughout the 24 hour period!
(2) Unplug
If ignoring your to do list is difficult, disconnecting yourself from social media, constantly checking e-mails, or texting all day long might also be a challenge. However, if you can convince yourself to stay unplugged for even several hours today, you can use that time to daydream or do something else calming that you normally wouldn't make the time to do. Sure, technology is helpful in many ways. From setting alarms, checking email, sending out texts, looking up info, and more, this digital age has changed out lives, forever. BUT, it has absolutely begun to consume our lives too much of the time. We get caught up in checking out statuses on social media, googling our health symptoms only to discover we're dying, and not living in the moment as we have to photograph and video everything we do. It might feel unfamiliar and seem difficult to do, but from time to time (especially on Aug, 15), try to let go of that phone, computer, or tablet and live in the "now"!
(3) Visit A Body of Water
One of the most soothing ways to escape from a stressful day is to indulge in a luxurious hot bath. Of course, during the heat of summer, that might not sound appealing, so find another way to enjoy the comfort of water—taking a cool shower, sticking your feet in bucket of ice water, hydrating with a fruit-infused seltzer water, or heading to a lake, pond, beach or pool. If it happens to be raining, stand outside and let the natural drops soak into your face and skin…. Hey, why not? :)
There's something to be said for laying on the beach and taking in the sun as you close your eyes and listen to the sound of the waves rolling in. Lucky for us, this national day of relaxation falls in the warm Summer months! If you live near a beach or lake, take some time to enjoy the gorgeous scenery as you relax in the sun and think happy thoughts. The pool is another great alternative if you aren't near a natural body of water, so visit your pool-bearing friend or a community pool and lounge the day away!
(4) Meditate (or at least have some quiet time for yourself)
An instant way to destress is to practice meditation, and it doesn't require anything but your mind to do so. You can practice meditation wherever you are, and is a great way to get in touch with your inner-self and change your outlook on anything. If you've never meditated before, it might seem daunting or you might not know how. It's really not hard at all- you just need to find somewhere with no distractions, be able to stay silent with only thoughts of your breathing, and relax. Meditating is all about getting in touch with yourself… finding the "you" in the chaos of life; and it can really be a valuable tool to have for yourself and use whenever you need.
*Everything you need to know to start meditating:
https://alif...tation-guide/
If you're not into meditating, just try and think about this as some "quiet time" where you turn off all distracting sounds and breath. Some light, relaxing, spa-type music will aid you in the relaxation and even just being silent for a few minutes will instantly reduce your heart rate and stress. Just sit in silence for a few minutes, eyes opened or closed, and take a breath of fresh air as you feel your heart beat to a rhythm.
(5) Read
One of the easiest, most inexpensive ways to escape real life is to pick up a good book and read. Reading can be a wonderful and healthy escape from the stress of everyday life and can even relax your body by lowering your heart rate and easing the tension in your muscles. A 2009 study at the University of Sussex found that reading can reduce stress by up to 68%. Transport yourself to another word, if only for little while each day, and see what difference it can make. Some days you might have a hour to dedicated and others, only 20 min… but aim to get some form of reading time in, everyday. It really is a wonderful pastime so grab your favorite book and let the unwinding begin.
*The best summer reads for 2018:
https://best...s-2018/top-10
(6) Spa Day
A relaxing trip to the spa is always called for, but on 'National Relaxation Day" try and work some version of that in! Whether you're able to do a full-on spa day, go in for just a massage, or even get a pedicure, you'll feel the benefits, right away! Going to a spa is great but can be pricey so think about how you can take some of the services that a spa might offer and try them at home for less! Make a natural face mask, put some lavender oil in a diffuser, run a warm bubbly bath, and soak your tired feet in a tub of Epsom salts.
Face mask recipes to try:
https://www....asks-recipes/
(7) Eat Pie
It just so happens that August 15th is also National Lemon Meringue Pie Day so if all else fails and you still haven't found a way to relax today, eat pie! Served as a dessert, lemon meringue pie is a baked pie usually made with a crust of shortbread pastry, lemon curd filling and a fluffy meringue topping. If your weakness is this particular pie, then go for that one since it seems like the appropriate day for it; However, we say, no matter your pie (or other dessert) preference, enjoying a sweet treat is always a relaxing and special indulgence in our book!
(8) Get Creative
Try out a new recipe, write some poetry, try your eye at taking photographs outside, and anything else that forces your to use your inner-crafty self and make some art (in one form or another).
*Science shows how creativity can reduce stress:
https://www....rticle/300347
Being creative in some way has been proven to lessen stress as it takes your mind off of the everyday decisions, chores, and other stressors in life. Creating is essentially a "mindless" activity much of the time because you're using the right side of your brain which controls creativity and artistic abilities. The left side is logical, analytical, and methodical and the side you must use is the decision-making and task-completing things in your life (aka... the stressful stuff). So let that right brain roam free as you put to to good use and get in touch with your inner artist in some form or another!
Take a painting class at Pinot's Palette!
Painting is relaxing because you tend to get lost in it. It's like meditation, where it's very peaceful, serene, a kind of psychotherapy. Your right brain is at work which is non judgmental, so you forget all the worries you have for that period of time. It is an activity where you see an image in your mind and recreate it on the canvas, which is a very satisfying feeling. We are creators by nature and any craft or art can fulfill a need to share what we see as the beauty in our life. Art can transport us to another world, where only paint, brush strokes, and color exist.
Some of the proven benefits of painting:
1. Fosters Creative Growth
2. Strengthens Memory
3. Builds Problem-Solving and Motor Skills
4. Offers Stress Relief
5. Promotes an Optimistic Attitude
6. Nurtures Emotional Growth
Check out our calendar on the link at the bottom of the page and see what amazing classes we've got coming up throughout the month! For all of August and into September, we're offering some stunning paintings! We've got everything from lovely landscapes, and girly pictures, to couples' paintings, open studio classes, and a whole lot of new pictures to offer! Join us to paint, relax, drink wine, and have fun! When you come in for a painting and wine class, we're here to help you relax and enjoy your time with us. We'll recommend wine for you, pour your drinks, refill your paint when you need more, assist you with your painting, take some pics of you and your group if you want, and more! You're our guests and we're here to make sure you make some great memories, along with your artwork! Don't worry if you're a first-time painter because most of our customers, are too! One of our talented and kind instructors will walk you through the painting, step by step, encouraging you the whole way through. All you need to do is relax and have fun, exploring your inner-artist and let the creativity, move you. You may be surprise at just how much you enjoy this new carefree and calming activity that could become a new hobby for you!
We hope to see you soon for a class at our studio if you're looking for something fun to do in or around the Raleigh-Durham area (or for a great way to relax)! We make the perfect event for everything from a fun and unique date night, an awesome girls' night out experience, and we even offer private events! When you view our classes on our website, you'll be viewing our schedule for our public classes, but you can also book a painting party with the guest list of your choice! Come in to celebrate a birthday, bridal shower, reunion, retirement, and more with friends and family, sharing their artistic sides, together. Make memories that will last a lifetime with a souvenir to treasure forever with one our classes.
*Learn more about our private parties, here:
https://www....ivate-parties
We also play host to tons of corporate events, too! Why not book your next work party or team building event with us? We offer several styles of paintings that incorporate team building strategies, encouraging the whole office to work together, creating a stunning world of art!
*Read more about corporate events, here:
https://www....porate-events
Finally, in addition to out studio parties, we offer mobile events, off-site! You choose the location and we'll come to you with all of the supplies!
*Learn more about out mobile events, here:
https://www....ainting-party
Share Check out our full calendar and sign up for a class! | Purchase a gift certificate!