Fall Events and Attractions In (and Around) Raleigh
"And all at once, Summer collapsed into Fall"
- Oscar Wilde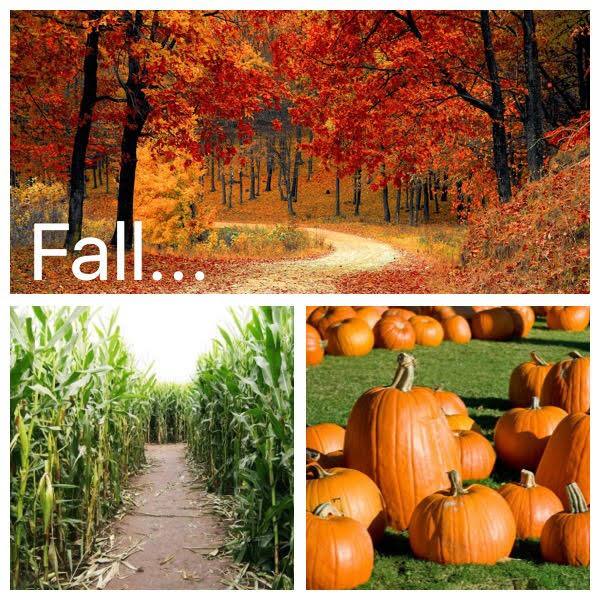 Fall is officially here!!!!
Yay for scarves and sweaters... fires and hot cocoa... changing leaves and crisp, cool breezes! If you love Fall as much as we do, then you're likely as excited as we are about this, fresh, new season! Throw yourself into all of the best that Autumn has to offer this year! There are so many, local activities to
see and do, so why not join in on the fun?!!
From festivals and craft shows, to corn mazes and pumpkin patches, and of course, lots of haunted attractions, the ideas are endless! Any of these ideas would make a perfect day out with the whole family, a fun date night with that special someone, or a good way to get your friends together and spend time, enveloped in the season!
With so many options to choose from, you could try out a few different events and have even more fun!!! We have found several calendar of events, in and around the Raleigh-Durham area, listed online. Be sure to search online and check local papers, for more listings!
Some of the best ones we found, are listed below:
*HAUNTED ATTRACTIONS--
1-Haunted Forest at Panic Point!
(Youngsville, NC)
Come out to Panic Point and experience North Carolina's #1 haunted attraction! You'll be able to go on a tour through a haunted forest, a wicked maze, a spooky hayride, and more!!!
For more information and tickets, visit:
https://www....tedhouse.com/
2-Phillips Haunted Farm!
(Cary)
'Philips Farm' gets a creepy makeover this time of year! Your worst nightmares come to life, as you go through the haunted farm and take in all of the horrifying sights!
http://www.n...-farm-nc.html
North Carolina Haunted Houses:
http://www.n.../raleigh.html
_________________________________________
*PUMPKIN PATCHES AND CORN MAZES--
1-Page Farms
(Raleigh)
Visit this historic farm's large and beautiful pumpkin patch, where you're sure to find the perfect pumpkin for carving this season!
http://www.p...sraleigh.com/
2-Farmer Ganyard at Upchurch Farm
(Cary)
Come, enjoy the many things to see and do at 'Upchurch Farm'!!! There's a pumpkin patch, corn maze, hayrides, and more!
http://upchurch.farm/
**More information on local corn mazes and pumpkin patches:
https://www....urham-4140363
____________________________________________
*FALL FESTIVALS--
1-The 45th annual Festifall Arts Festival
(Chapel Hill)
One of the area's longest-running events, with over 100 vendors! The art festival includes tons of incredible art to see and purchase, as well as live art performances to take in!
http://www.c...estifall.com/
2-The Handmade Market
(Raleigh)
Check out various, amazing, handmade goods from over 50 vendors! It's never too early it start buying Christmas gifts!! Purchase some unique gifts, at this handmade goods market!
http://www.t...vent-details/
**Funtober's list of Fall NC festivals
https://www....orthcarolina/
**More fairs and festivals:
https://www....et/states/NC/
_____________________________________________
*****Don't forget us!!!*****
Come in to our studio and create some lovely Fall-themed masterpieces of your own!!! We have so many, wonderful paintings on the calendar, over the next few months, that will fit in perfectly with the Autumn weather and decor all around! We have various, additional paintings too! (There's more than just Fall ones...). We have wine-themed artwork, landscapes, girls' night out paintings, and date night ideas too!!!
Sign up, on the link below, and view our calendar for the many paintings you'll want to create with us!
Have a wonderful Fall and stay cozy!