'Tis the season to be.....stressed?
The Holidays are here, and while 'tis the season to be jolly, for many of us, it's also the season to feel stressed, anxious, and overwhelmed.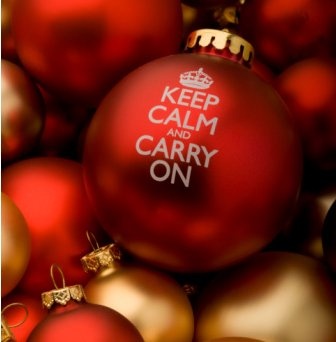 With Thanksgiving right around the corner, kicking off the holiday season, life is about to move a little faster. Many of us have those images in our heads of meticulously set tables with impeccably made meals that Martha Stewart would approve of. A pile of gifts, each one well thought-out and bought for everyone on that long gift list, wrapped perfectly and donning a symmetrical bow. The exuberant amount of guests that will come through your always-clean home, where everything is in it's place…
This should be the time of year to enjoy the little things and stop worrying and stressing so much. We know that with those endless "To Do" lists, that can be a little hard to do. Check out some of the stress relief suggestions that we found to be helpful and hopefully you can apply some of them to your life during this busy time of year. Remember to stop and take a look around to snap "mental pictures" throughout all of your holiday celebrations this season…. These memories are some of the best and you should enjoy every minute!
Share Easy ways to reduce holiday stress | 10 ways to relieve stress