How To Be More Creative As An Adult
"The creative adult is the child who has survived." – Ursula K. LeGuin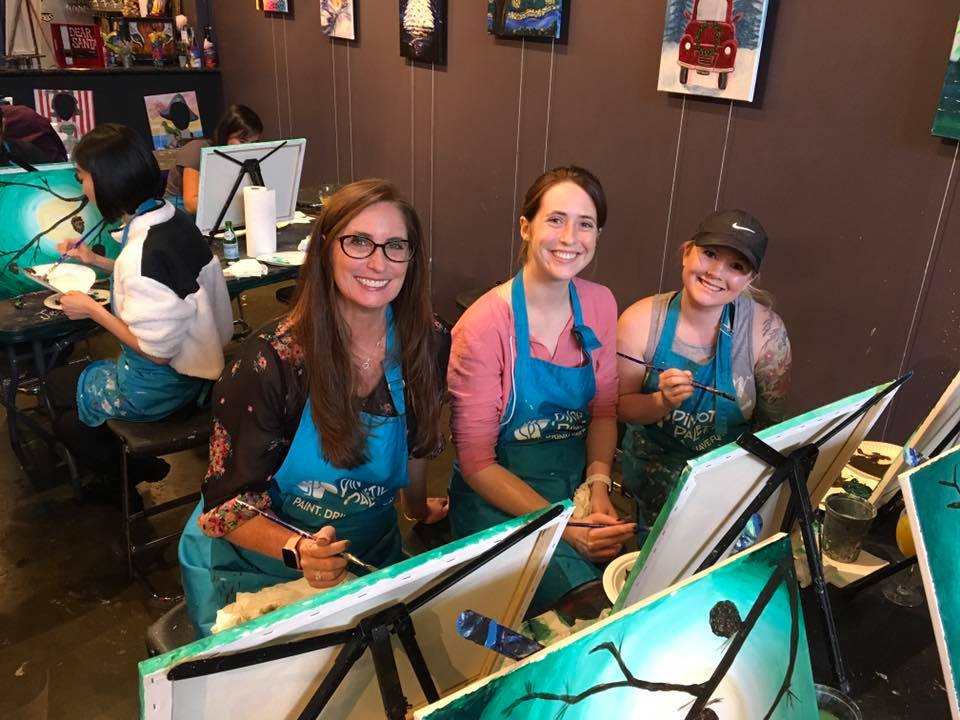 As kids, we were all creative in some way or another. We played pretend, dreamed, and lived in a world of big imaginations and limitless possibilities. As we grew older, and the real world with all of life's responsibilities took over, we likely had less time for the fun adventures of using our creativity. It's important to use those creative juices we ALL have and put them to work in our everyday lives. You can start NOW!
Adding some creative tasks into your day can help you re-develop what you had naturally as a child.... the ability to not over-think things, relax, and to enjoy the right side of your brain.
With the new year just started, it's the PERFECT time to try something new, so check out these ideas and start trying, today!
1. Draw, paint, doodle, watercolor.
The sheer act of engaging in making art of any kind fires up all kinds of connections in the brain, so don't fight the urge to doodle while you're on your next conference call. I've been taking time each weekend to dust off my sketchbook and spend some time watercoloring with Phoebe, and it's been so refreshing for my mind and my soul to make art just for the fun of it.
2. Do something physical.
Research has shown that physical exercise helps to force you out of left brain dominant thinking and instead adopt a more creative mindset. Exercise also increases blood flow and oxygen to the brain, which sharpen mental clarity. Here's a fascinating article that claims aerobic workouts may help stimulate imagination and new ideas.
3. Embrace boredom.
Instead of filling every extra minute with productivity or scrolling through your phone, give your mind some breathing room. Let your mind wander, and who knows? You just might have the "aha moment" you were working so hard to achieve.
4. Generate way more ideas than you think you actually need.
Throughout our research, THIS seems to be the single most common thread among super creative thinkers. People who are able to generate a lot of ideas (good and not-so-good) are much more likely to have a couple of brilliant ideas hidden in the mix than those who only come up with a couple of ideas to begin with. Block out time for free writing and come up with as many ideas around a problem as your brain can generate, even if they seem silly. Since creative people are prolific idea-generators, remember that they typically have more misses than hits. As Thomas Edison said, "Genius is one percent inspiration and 99 percent perspiration."
5. Make time for play.
Studies show that when we fully immerse ourself in just doingwhat we enjoy — in other words, getting out of our own heads — it stimulates outside-the-box thinking and silences our inner critic. Tinker with toys, build something, get outside… and most importantly, think like a kid!
While we're certain that all of the above-mentioned ideas will work for you, we'd like to reference our personal favorite, the first one that suggests that you often take some time to paint or draw. It's true that just letting go of stressors in life and taking some time for a mindless and relaxing activity (like painting), can do wonders for your mental health, as well as creative life!
The perfect place for you to try your hand at making some art is at our studio in Tustin.
If you've never been to one of our classes, you should stop and see what we're all about! You'll be walked through the painting for the day, step-by-step by one of our talented and helpful instructors, providing you with extra help if you need it. We proudly stand by the belief that anyone can paint, so first-timers (like the majority of our customers), have no fear; That's what we're here for.
Check out our full calendar on the link below and stop in all month long for some fabulous winter-themed artwork, new paintings, blanket-making class, cookie decorating event, and so much more!
We hope to see you soon and remember to take some time to bring out your creative side this new year!
Cheers!