Red Wine + Recipes That Pair Well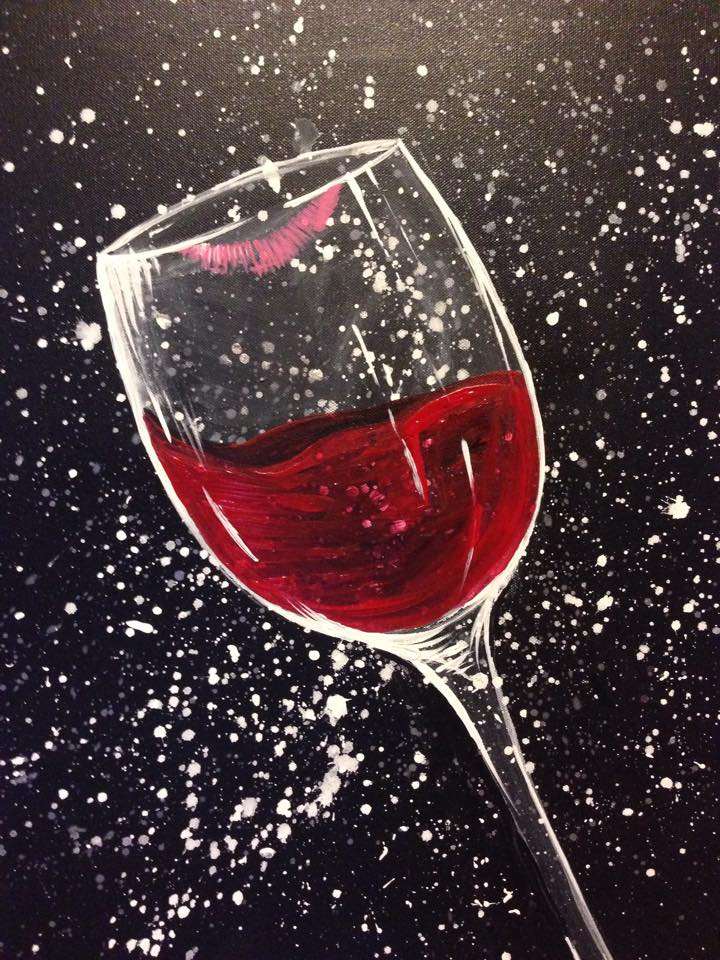 Wine. Who doesn't love wine?
Seriously… who?
Of course you know how much we LOVE wine, as our entire studio concept revolves around painting and wine; And we can only assume that the majority of you reading this, love wine as meh as we do.
What's not to like? Wine is classy, tasty, pairs well with food, and comes in a variety of types and price points.
Wine makes a great gift, acts as a conversation-starter, and as we like to say: Wine Is "Liquid Courage" that pairs perfectly with a new, creative experience that you may be a bit nervous about like a Pinot's Palette class.
You probably have a preferred wine, and if you're like 69% of wine drinkers out there, RED WINE is your variety of choice.
We're here to talk a little about the most popular types of red wine, listing them from lightest to heaviest and suggesting some dishes that pair well with them.
Enjoy!
*** Pinot Noir ***
Pinot Noir is the world's most popular light-bodied red wine. It's loved for its red fruit, flower, and spice aromas that are accentuated by a long, smooth finish.
Pinot Noir grapes are grown around the world, mostly in the cooler regions, but the grape is chiefly associated with the Burgundy region of France. Pinot Noir is widely considered to produce some of the finest wines in the world, but is a difficult variety to cultivate and transform into wine
A good Pinot Noir is one of the safest red wines, along with Merlot, to serve to a big group of people.
((Pair It With These Recipes)):
- Pork Roast With Sausage, Fruit, & Nut Stuffing -
https://www....-nut-stuffing
- Salmon With Mushroom Sauce -https://www.foodandwine.com/recipes/salmon-mushroom-sauce
*** Tempranillo ***
You're getting into red wine. You're craving something different. Something savory. Enter Tempranillo, Spain's #1 wine grape. With the structure of Cabernet Sauvignon and meaty nature of Carignan, Tempranillo is an experience to behold. When young, it can be surprisingly fresh and fruity. However, with oak and age, you'll find more of the dust, tobacco, and leather flavors serious wine fans crave.
((Pair It With These Recipes)):
- Cajun Jambalaya -
https://cafe...om/jambalaya/
- Indian-Style Chinese Chili Chicken -
https://www....icken-1957697
*** Merlot ***
Merlot is one of the world's most popular red wines, and America's second favorite after Cabernet Sauvignon. Known for its soft, sensual texture and approachable style, it's made from red-skinned grapes that can adapt to a variety of climates to produce food-friendly wines in many price points. Merlot can be velvety and plummy, or rich and oaky. There's something for everyone, which is why Merlot is adored.
((Pair It With These Recipes)):
- Mediterranean Lamb Burgers -
http://salta...burger-recipe
- Old Fashioned Beef Stew -
https://cook...ned-beef-stew
*** Cabernet Sauvignon ***
Cabernet Sauvignon is Napa's most planted grape variety.
The rich flavor and high tannin content in Cabernet Sauvignon make it a perfect partner to rich grilled meats, peppery sauces, and dishes with high flavor.
Cabernet Sauvignon is loved for its high concentration and age-worthiness.
((Pair It With These Recipes)):
- Steak With Blue Cheese Mushroom Sauce -
https://blog...shroom-sauce/
- Stickiest Ever BBQ Ribs (+ chive dip)
https://www....ibs-chive-dip
*** Malbec ***
Originating from the Bordeaux region of France, Malbec is among the "big six" for red wine grapes.
Malbec is typically a medium to full-bodied, dry red wine with plenty of acidities and relatively high tannin and alcohol levels. Dark, inky purple color profiles and ripe flavors of plums, black cherry, and blackberry can give this wine a decidedly jammy character.
((Pair It With These Recipes)):
- Spaghetti and Meatballs -
https://hous...balls-recipe/
- Pineapple Teriyaki Salmon -
https://www....riyaki-salmon
*** Syrah ***
Syrah (or Shiraz… yes, they're the same!) —
No matter what you call it, Syrah is one of the darkest red wines on the market. Darker than Cabernet Sauvignon, this wine is so dark that if you were to hold a glass of the wine up to the light, you'd have a very hard time seeing through it. Syrah is a wine with a large amount of mouth-drying tannins, and it is known to be full-bodied, which means it feels heavy in your mouth; the wi
((Pair It With These Recipes)):
- Osso Bucco -
https://www....sso-buco.html
- Seared Tuna with Avocado -
https://www....with_avocado/
*****
When you come to a class at our studio, you'll be able to enjoy some delicious wine with your painting! We have white wines ranging from crisp and sweet to dry and buttery, red wine ranging from a light blush to the boldest burgundy, and some sparkling ones, in-between! (*Don't worry, beer drinkers, we've got you covered, too!).
We hope to see you soon for some of our amazing classes where you'll send time in a creative environment with loved ones, as you paint, drink, and have a whole lot of fun!