Holiday-Themed Crafts, Made With Corks!
If you love wine as much as we do, you'll have no trouble collecting corks for these easy-to-make, DIY projects!
Bonus: they're inexpensive to make and would work great as gifts, ornaments, and more this season!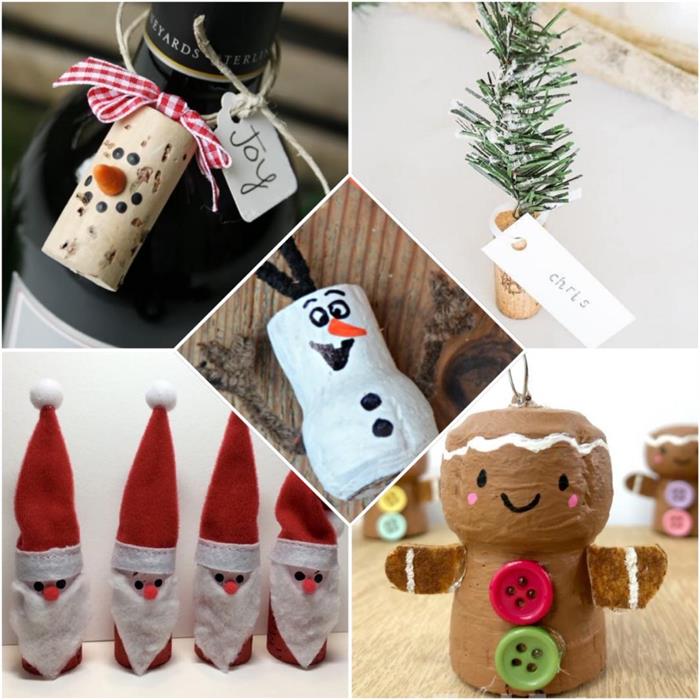 Who doesn't love a good bottle of wine (or multiple bottles...) when you get together with friends and family over the holidays? From large batches of warm sangria to popping bottles for your annual Christmas party, wine is a must this time of year. Oh! and let's not pretend we don't need lots of wine to help us get through wrapping that mountain of gifts or enjoy a good glass (or two) during those sappy Hallmark movies we say we don't watch.
Yes, we love wine and know you do too.... But what to do with those corks when we're all done? How about recycling them into something fun and super cute? We found some great cork craft ideas online and invite you to check them out, too. These could be some fun crafts for you and your kids to do over winter break, as well!
*** So drink on up and get crafty with your corks!
Try some of these ideas this season:
Olaf
Who doesn't love Olaf?! With the new addition to the Disney collection, Frozen 2 is out in theaters and views are loving it as much as the original! This is a great craft for Champagne Corks!
https://www....ork-ornament/
Gingerbread Men (or Women):
https://www....man-ornament/
Adorable Cork Penguin Ornaments
Make these and hand them out to loved ones this season! These are something the kids can help with and give out to teachers, family, and neighbors!
https://www....in-ornaments/
Elf Ornaments:
https://proj...-holiday-elf/
Simple Snowman Cork Gift Decoration
https://s11....0834.jpg.html
Reindeer Cork Ornament
Is this not the cutest little reindeer you've ever seen??
http://theho...eries_09.html
Santa Ornaments:
http://kathy...nt-craft.html
Cork Place Card Holders
These would look lovely on the table for Christmas, New Year's or for any special event!
http://acoas...card-holders/
((And another one)):
Christmas Tree Place Holders
https://joyf...olders-trees/
For MORE HANDMADE GIFT Ideas, click here:
https://www....uttheseideas-
********************************
Speaking of corks, have you heard about our 'Pinot's Perks Program'?!
It's a fabulous program we're offering to our customers where the more classes you take, the more great things you receive, like priority seating and free classes!
Learn more and sign up:
https://www....m/pinot-perks
We've got an amazing calendar, filled with classes this month, so we hope to see you and your loved ones all season long! Come in and make some art for your home's decorations, some to give out as gifts, and remember to keep our gift Certificates in mind as a good gifts idea, too!
**BUY some gift certificates:
https://www....-certificates
From our family at Pinot's Palette to yours, Happy Holidays!