Delicious Thanksgiving Recipes For All Of The Special Diets Out There!
Gluten Free, Vegan, Paleo, Keto, and more…. We've got you covered this year!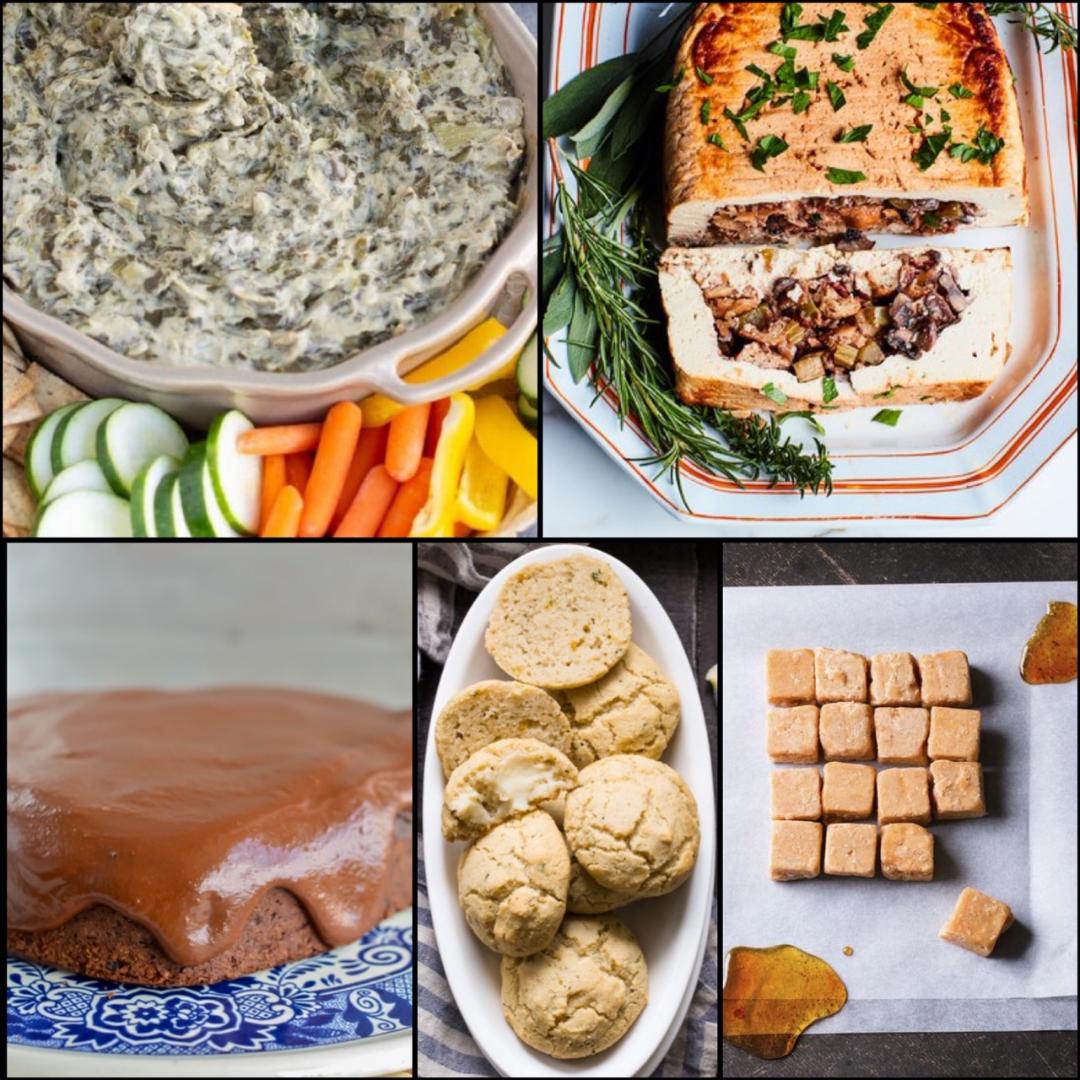 Thanksgiving is right around the corner and it's a great time to go ahead and start planning the recipes you'll make for this year's meal! While there are likely traditional turkey day staples that you always make, the ever-growing popularity of diets like Paleo, Keto, and Vegan diets might leave you wanting to add in a few new sides for your guests this year. It's a thoughtful gesture to have some alternate recipes for friends and family who want to enjoy their Thanksgiving meal, but are on a different diet than you; Whether out of necessity or by choice, it's almost 2020 and it's hard to find a large crowd of people where someone isn't on one of these eating plans.
There's no shortage of amazing, delicious recipes out there for any type of diet, but we've found some of the best to share with you! Check out these dishes and see which ones you might be able to make this year. They all look super tasty, easy to make, and you and your guests are sure to love them, whether you're on the same diets or not!
Enjoy!
--- MAIN DISHES ---
"Tofurkey" with Mushroom Stuffing
(Vegan, tofu turkey) -Photo, above
Set aside store-bought faux turkey roasts and place this stunner on your holiday table instead. The vegan loaf is packed with tons of flavor, thanks to miso-infused tofu, a pecan-mushroom stuffing, and a soy-maple glaze.
https://www....ing-and-gravy
**Maple Glazed Vegan Ham
If you are looking for a centerpiece for your vegan holiday table this is it! Place this Vegan Ham roast on your favorite platter decorated with charred pineapple and orange slices and studded with cloves. Each slice of this Vegan Ham Roast is salty, sweet, smoky, toothsome and tangy.
http://www.s...n-ham-recipe/
—— SIDES —
**Mashed Potatoes
(Gluten Free, Dairy Free, and Low FODMAP)
These Paleo Whole30 Mashed Potatoes are the perfect side dish. Creamy yukon gold potatoes are mashed together with ghee and almond milk and finished with chives and garlic oil. The result is creamy, rich, and so flavorful!
https://www....-gluten-free/
**Easy Vegan Gravy
If you have 5 minutes, you can make this Easy Vegan Gravy! Made with just 6 ingredients, this gravy is ridiculously easy to make. Your mashed potatoes are begging for it! :)
https://www....-vegan-gravy/
**Cashew Cream Spinach-Artichoke Dip
(Vegan, Gluten Free) -Photo, above
This is the best vegan spinach artichoke dip you'll ever taste and it's loved by vegans and non-vegans alike! It's loaded with spinach, artichoke hearts, garlic, and the creamiest sauce! This gluten-free and vegan artichoke dip is so easy to make and it's ready in just 30 minutes!
https://www....rtichoke-dip/
**Blistered Green Beans
(Paleo- Gluten Free and Vegan)
Tender, fresh, and full of flavor, these beans are topped with crushed almonds and will look lovely on the table this Thanksgiving!
https://hear...shed-almonds/
**Roasted Sweet Potato and Kale Salad
(Paleo)
TOPPED WITH AN EASY HOMEMADE HONEY LEMON VINAIGRETTE, THIS ROASTED SWEET POTATO AND KALE SALAD WITH CANDIED PECANS AND CRANBERRIES IS PERFECT FOR THE HOLIDAY SEASON.
https://www....-cranberries/
**Paleo Butternut Sausage Stuffing with Apples and Cranberries
(Whole 30, no added sugar, nut free)
This delicious Paleo Butternut Sausage Stuffing with apples and cranberries has all the flavor of traditional Thanksgiving stuffing or dressing but is grain free, gluten free, dairy free and Whole30 friendly too! Toasty, sweet roasted butternut squash and savory sausage form the base for this Paleo style holiday favorite.
https://www....-cranberries/
**Garlic and Herb Dinner Rolls
(Paleo- Grain Free and Dairy Free) -Photo, above
These Garlic Herb Paleo Dinner Rolls come together in one bowl and couldn't be easier to make. Crisp on the outside, soft and doughy inside, they're irresistible and family approved! Grain free with dairy free options.
https://www....dinner-rolls/
— DESSERTS —
**Almond Butter Fudge
(Keto) - Photo, above
This smooth and creamy fudge is made with almond butter, which provides a plant-based protein for all of the keto dieters out there , along with magnesium and vitamin E.
https://www....fudge-recipe/
**Vegan Chocolatey Chocolate Cake
This cake is whole food plant-based containing no oils or refined sugar, but at the same time not compromising with the taste or enjoyment. The moistness comes from bananas, peanut butter, coconut milk and applesauce instead of oil.
https://www....ocolate-cake/
**Pumpkin Pie
(Paleo- Gluten Free, Grain Free)
This classic Paleo Pumpkin Pie is just as delicious as any traditional pie you've made! A buttery, flaky paleo pie crust is filled with creamy dairy free pumpkin custard and baked to perfection for a delectable holiday dessert. Great with coconut whipped cream, gluten free, grain free, family approved!
https://www....crust-recipe/
_________________________________________________________________________________________
((A brief summary of some of the most common types of diets)):
Paleo -
https://www....plan-and-menu
Vegan -
https://www....an-diet-guide
Whole 30 -
https://whol...rogram-rules/
Keto -
https://www....enic-diet-101
Low FODMAP -
https://www....w-fodmap-diet
Share Check out our class schedule! | Buy some gift certificates