Celebrate Dad At Pinot's Palette This Father's Day!
Father's Day is Sunday, June 16th!
Treat Dad to a special painting class where you can spend time with him painting, drinking wine (or beer),
listening to music, and having a lot of fun making memories!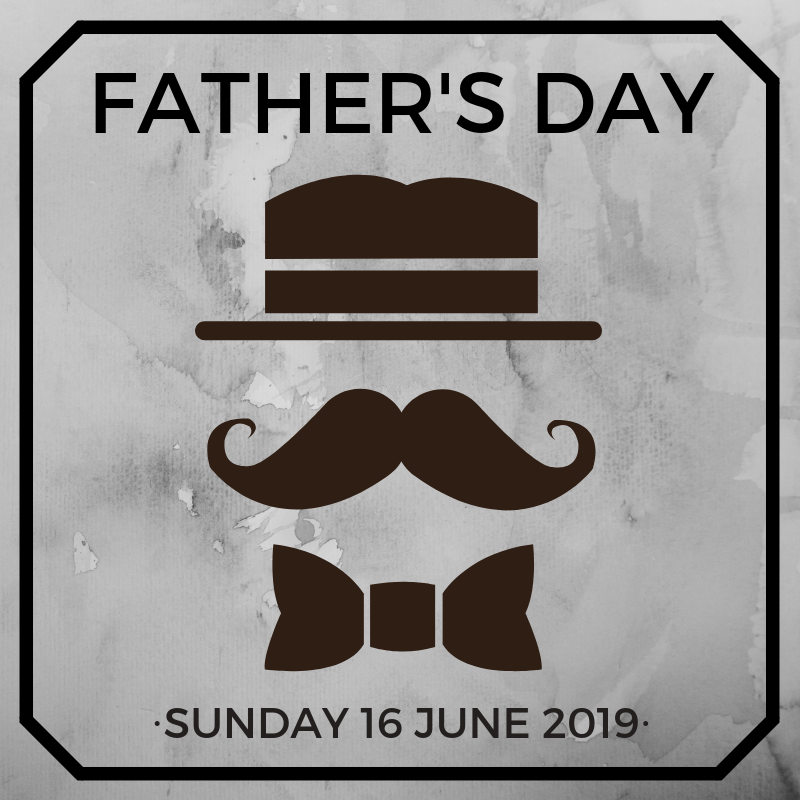 It's almost Father's Day and if you're still looking for a great way to spend time with Dad (or the perfect gift for him), why not consider a painting and wine class this year?! Whether you're looking for a way to spend time with Dad on his special day, are interested in coming in to make a painting to give him as a gift, or you're wanting to get him a gift certificate as a gift so he can choose a class for the date, time, and location of his choice, Pinot's Palette is here for you!
— — — Join us before Father's Day to make a special hand-painted gift just for Dad! — — —
There's nothing like a handmade gift to show someone just how much you care. The time, effort, and thoughtfulness that goes into a hand-painted work of art speaks volumes when the recipient unwraps it; Take advantage of our step-by-step painting classes and create something truly unique and special just for Dad (or any of the dads in your life!).
June 7, 'Magical City'
Stroll through the city streets at this magical nighttime. This is a brand NEW painting!
https://www..../event/328746
June 8, 'Cool Summer Night'
Here's to the nights where the sand is your seat, the waves kiss your feet, and even the chilliest of nights are still warmer than the cold one in your hand!
Special: $3 Beer all night long!
https://www..../event/328785
June 12th
Come join the party as Michele of Maven's Treats guides you through the process of creating delightfully decorated sugar cookies. Whether you're looking for a new hobby or a fun night out with friends, our lighthearted beginner class requires no previous experience, and even better, no mess in your kitchen.
Our hands-on class will include 2 hours of step-by-step instruction, plus all the materials needed to decorate 6 of the most delicious and mouth-watering sugar cookies you've ever tasted. You'll learn the importance of different icing consistencies, how to use tipless piping bags, the basics of outlining and flooding, wet-on-wet techniques and more. Let us inspire you to create edible art while laughing and learning a new skill that will impress your friends and family! You can even lick your fingers, we won't tell.
https://www..../event/331975
— — — Come in during Father's Day weekend and make some masterpieces and memories with Dad! — — —
Bring Dad in during the holiday weekend and show him a great time as you paint, enjoy some wine or beer, and have a lot of fun, bonding over a creative and new experience! Bring the whole family in to show him just how much he's loved, OR just come in with him alone and spend some quality time in a creative space, making artwork and memories!
FRIDAY, June 14
'Burnished Moon'
Asian inspired and easy to customize, this painting is a drizzle scene with a copper moon hanging in the distance.
This is a brand new painting! Join us to create this special artwork!
*Special: 15% off All Bottles of Wine!
https://www..../event/328761
SATURDAY, June 15
'Flamingo Amorè'
This tall elegant flamingo is painted using our 10x30 canvas. Bring a date for a bit of romance, placing two side by side make an endearing heart of their necks. This bright pink and magenta bird with cool teal and aqua background will add energy to any room. Hints of silver add a modern shimmer.
*Special: First Glass of House Wine (or Beer) included in admission!
https://www..../event/328750
'Tropical Sunset'
Escape to paradise as you paint this colorful, tropical sunset!
*Special: $3 Beer All Night!
Enjoy painting one of our newest paintings!!!
https://www..../event/332342
— — — Join us after June 16th and celebrate Father's Day a little later! — — —
Maybe you already have plans for the weekend and can't make it in for a class until after June 16th… You can attend some of the amazing classes we're offering through the second half of June (and all of the months, following) when it works better for you and him!
Perhaps Dad lives out of town but would still love to make a painting at a Pinot's Palette location, closer to him; OR, maybe you want to gift your Pops a painting and wine class, but aren't sure of the date, time, and painting that he would prefer most… A Gift certificate is a great way to let him experience a class on his own terms!
June 17, ' Monet's Water Lilies'
Claude Monet is one of the most popular of all the impressionist painters and for good reason! His water lily paintings are quite a sight to see in person and are also really fun to paint. Paint your own Monet with this serene scene.
*Special: First Glass of House Wine (or Beer) included with Admission!
https://www..../event/314024
June 21, 'Stardust River'
Relax by the riverside while you gaze up at the beautiful night sky.
https://www..../event/297808
June 22, 'A Day At The Dunes'
Kick back and relax as you drift away to the waterside and enjoy A Day At The Dunes!
https://www..../event/332338
June 22, 'Dream Coast'
Enjoy painting this coastline with its native tall palm trees, add lighter tints to the water in the foreground, and dive into a paradise dream.
*Special: $3 Beer All Night!
https://www..../event/328748
Buy a gift certificate:
https://www....-certificates
See all of our locations:
https://www....com/locations
We hope to see you this Father's Day, whether its for some of the classes, listed above, or any of the others on the calendar! ! We'll provide all of the supplies and don't worry if you're new to the concept of painting… that's what we're here for! One of our talented instructors will walk you through the painting, step-by-step, encouraging you the whole way through! You'll be so proud of the final product at the end of the class, realizing that you created it, all by yourself! Come in and find your inner-artist as you paint, drink and have fun!
We always offer our fantastic public classes…. but did you know that we also rent out our studio for private parties?!
Celebrate a birthday, retirement, wedding, baby shower, or anything else that you want to celebrate! Book a painting class for your employees and make a creative team-building event out of it! We are always offering private parties so check out the info for them, below, or stop in to the studio and ask someone about them!
Private Parties:
https://www....ivate-parties
Corporate Events:
https://www....in/corporate-