DIY Spring Tulip Wreath
The first day of Spring has come and gone and now, it's official: Spring has bloomed!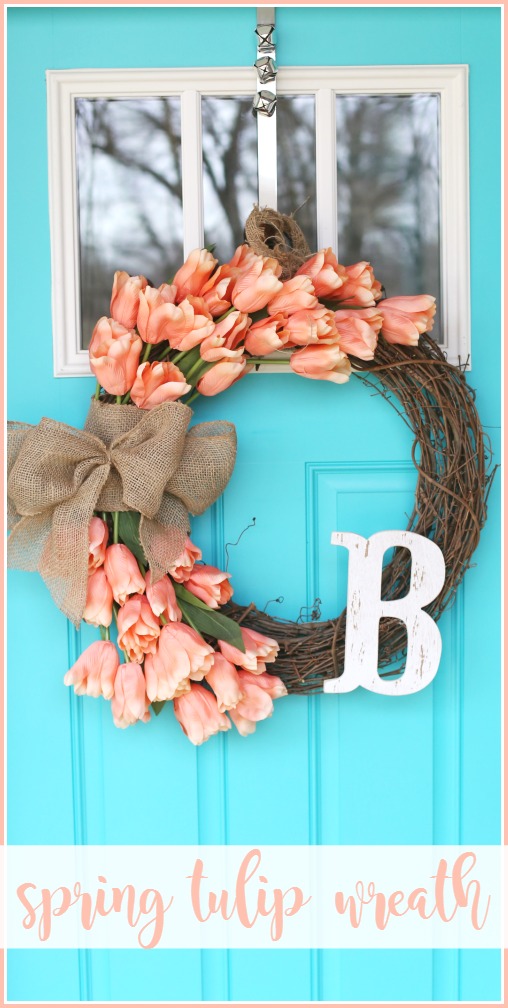 The weather is getting warmer, the birds are chirping, and all the flowers and trees are in bloom. Spring is such a great time of year, with all the freshness and warmth it brings. We start to shed some layers and spend more time outdoors. For many people, Sping cleaning is an annual part of the year, consisting of de-cluttering the home and many days of open windows and doors, letting all of that fresh, clean air in!
Decorating with flowers, fresh colors, and Easter themed decor is probably happening in most homes, and many people love to craft! We found some adorable Spring-themed crafts online but this one seemed to be the prettiest and easiest for a DIY project! What better way to add some Spring color and happiness to your home than this super cute tulip wreath?!
We hope you love this idea and can find it easily do-able! Its a perfect project to customize with flowers and colors of your choice, matching it to your home. Plus... Who doesn't love a monogrammed wreath?? Have fun crafting and Happy Spring to all of our friends out there!
Share Spring Tulip Wreath DIY directions | Sign up for a class at Pinot's Palette