Disconnect to Reconnect
Disconnect to Reconnect in Orange County!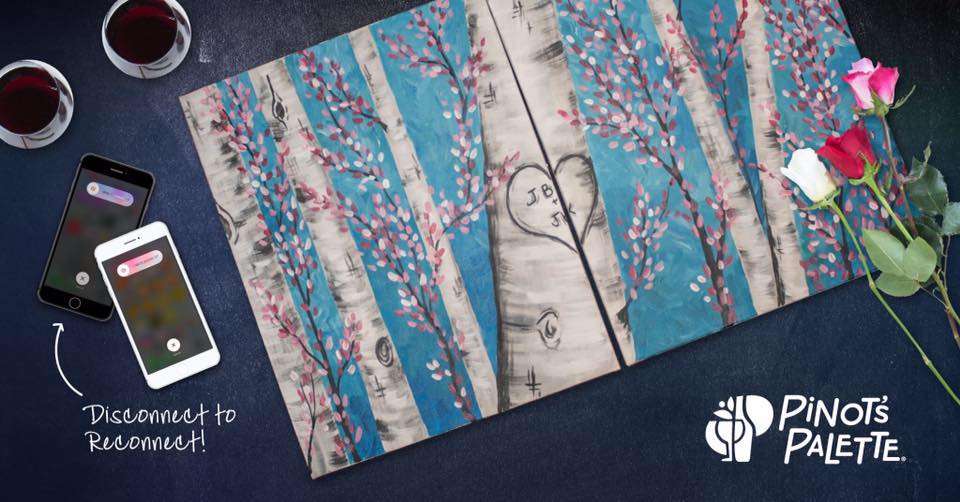 We have been on the search for some fun activities in Orange County to unplug for an hour or two (or three!) and escape to reconnect with Friends and Loved Ones.
Sometimes it feels sooooo good to disconnect from technology for a little bit. Whether you don't want people to find you (hey, we get it, sometimes you just wanna get away) or want to spend some quality time actually talking to someone without the glow of a familiar screen lighting up their face, we've got you covered! We have some favorite activities and wanted to share them with you!
We also always love to support small businesses in OC and these are a few fun options of women owned small businesses that we particularily enjoy!
The Wine Artist
They offer public cooking classes to enjoy with friends and family. Their gift certificates make a great gift to give that person who already has everything- you get a fun night out and get to cook what you eat. Not a cook? Not a problem, they break everything down into super simple steps and you get to snack on your favorite themed dinners. Its a super fun night, and you can bring in a bottle of wine or your favorite craft beer to enjoy along the way. MJ is a fabulous host who just loves to share her passion with others! You can find their events at
http://www.t...neartist.com/
Pure Barre- Tustin
Christen owns this local studio in Tustin off the 55 and 17th street. Its right off the fwy tucked next to a Starbucks. Its not only a fabulous workout that you can tailor to your own level and scale things up or down, but its a great hour with heart pumping music, and you get to totally disconnect and really concentrate on something that is a skill- ballet ain't easy! But they make it fun and challenging and its a great way to plan an outing with your girl friends and connect on a healthy, hour long get away to unplug and reconnect with your muscles for sure!
You can book a class with them at:
http://pureb...om/ca-tustin/
Pinot's Palette
Naturally, we're a little bias on this one, but we do think we make a fun night out to get away with friends to laugh and find a creative outlet. Or, make it a date night with your honey and doing something different. We have so many folks tell us that they haven't painted since grade school and how fun it is to pick up a paint brush and laugh, get up and dance a little and enjoy a nice glass of wine. Its a great way to forget about anything else but having fun! Book your next night out at www.pinotspalette.com/tustin