Have A Wonderful Date Night in OC!!!
Spend some time in Orange County with the one you love and see what this amazing area of California has to offer!!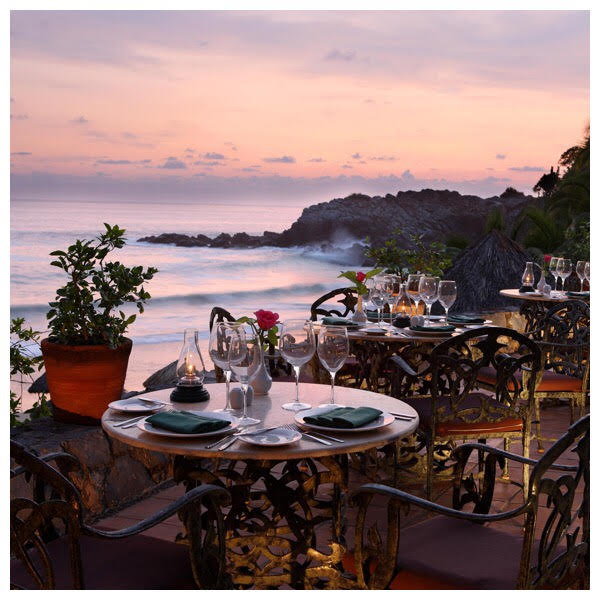 Orange County is an absolutely beautiful place to live. If you're in or around the area, please stop through for your next date night out! There are so many things to see and do in OC and a wide-variety of price points to hit. Whether you're looking for a simple, inexpensive, and fun night out or going ALL OUT for a big celebration with your loved one, we've got some suggestions on where to go!
Free or budget-friendly ideas:
*Downtown Disney:
Walk around and see all of the sights around the outside of the Disneyland park. The best part is watching the free fireworks, each night, when they go off in the park! It's a pretty good view, too!
https://disn...-dlr_gmap_394
*The Beaches!
Huntington, Newport, and Laguna Beach are the places to hit anytime of year!!! They are incredibly gorgeous all year long and free to visit! Aside from parking (if you can't find free parking), you won't have to pay to see any of these amazing, natural sights! Take a walk on the pier with your date, hold hands, and listen to the waves crash in.
The City of Huntington Beach:
http://www.h...nbeachca.gov/
Newport Beach:
http://www.v...ortbeach.com/
Laguna Beach:
https://www....ne/index.html
((Some other beaches in the area include:
Dana Point, Seal Beach, and Capistrano Beach))
Other ideas:
The OC Night Market: (Costa Mesa)
http://www.o...CERoCTf_w_wcB
The Laguna Art Museum:
http://lagun...rtmuseum.org/
___________________________________________________________________________________________________
Swanky Night Out Date Ideas:
*Catalina Island
From zip lines, spas, and delicious food...to boat rides and the Catalina Wine Mixer, Catalina Island is a luxurous spot to visit! It's a fun and adventurous, yet very romantic place to go for a date night (but you should really make it a date weekend getaway!!!)
https://www....naisland.com/
Orange Hill Restaurant:
(The City of Orange)
For one of the best views of Orange Couny, sitting high up in the hills, this is the place to go! The food is incredibly delicious and the view at night is unequivocal, looking down from the top of a hill onto the millions of twinkling lights of the County, below.
http://www.t...staurant.com/
Las Brisas:
(Laguna)
The view at Las Brisas is just as breathtaking as Orange Hill, but with a twist... you're dining on the edge of a cliff, looking down on the beautiful turquoise water. This is the place to go if you love seafood, as their menu is bursting with fresh choices!
http://www.l...unabeach.com/
Pirates Dinner Theatre:
(Burns Park)
http://pirat...entureca.com/
Catch a little Broadway in California:
(Various locations)
http://orang...ts/?mobile=on
____________________________________________________________________________________________________
Here is a large list of ideas on Yelp... be sure to pay extra attention to #2 on this list :)
https://m.ye...+County%2C+CA
If you're in the mood to get creative with your date, come in to Pinot's Palette for your night (or day) out! We offer 2-3 hour classes, where you'll paint, drink wine, listen to music, and create a masterpiece! There is absolutely no experience required and we have an amazing staff to help you with anything you may need. An experienced instructor will walk you through the painting, step by step, and be there to encourage and assist you at any point.
It's really fun to just relax and let your creative side shine through as you paint the night away! The best part is having that incredible canvas to take home with you and always remember the fun night out you had with that special someone!
*Check out our calendar, listed below, to view our entire schedule.... and be sure to look out for the classes marked 'Date Night'.... these are meant for you and your other half to paint together!!!! You'll be working on one half of the painting, while your partner creates the other half. Push them together at the end of the night to see the collaborative artwork you've made!!!
((See a painting you love but it isn't offered as a 'date night' pictures?? You can always ask the instructor for tips on turning the picture into a two-piece painting. Just divide the image in half and create a customized date-night painting on your own!))
**If you're looking for an amazing dinner out before or after a class, try:
The Winery:
http://www.t...staurant.net/
OR
Luna Rosa:
http://lunar...satustin.com/
We can't wait to see you at Pinot's Palette in Tustin! Come out to see us and have a night you'll never forget!